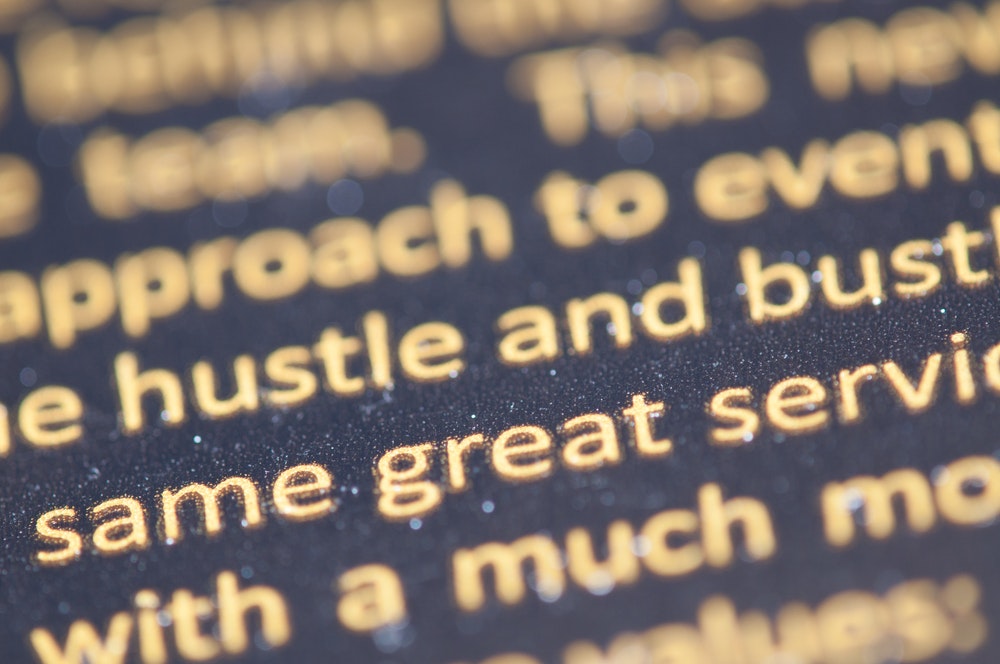 If you thought the business world was tough before, the pandemic has made like for many of Australia's small business owners even harder. That's why we crafted this list of (free or low budget) marketing ideas to promote your small business. Let's get straight into it.
The marketing ideas we'll be covering, are;
Now let's get into detail on each of these.

Start a sticker marketing campaign
Remember those witty designs added onto walls, seats and stairs (practically just about anywhere) that you happen to walk past while going to work? Have you ever encountered brands offering car and window stickers as tokens for participating in event?
Whether you want to keep the fun within your office building premises or are bold enough to step outside, using stickers for your marketing campaign is a great way to stand out. It's also easy to scale since it's easy to work with almost any kind of budget. Check out this article for more brilliant use of stickers for your guerrilla marketing campaign.

Answer questions as an expert
Many businesses receive multiple queries per week on different aspects of their products or services, however the vast majority are general questions. The answer to these not only helps that customer, however could help hundreds or even thousands of other people who have the same question.
That is why we look at each question as inspiration for a blog post, or a lengthy social media post if possible. We then respond in a special way and dedicate time and effort to give a perfect answer. This response is not only sent to this user however we also publish it as a post on our blog.
Then, Google or any other search engine indexes this content and new potential customers can find our answer. Since the answer is valuable and full of useful information, these new customers take our brand as a reference and begin to see (and eventually buy) our products. If you are out of questions, then look at the common or popular questions on Quora for blog topic inspiration.
This mechanism of transforming the traditional questions and answers (FAQ) section into a series of blog posts can be great for your content marketing.

Prescreen customers before asking for a review
The reviews that customers leave on sites such as TripAdvisor, Yelp, Google or Facebook, can make a massive difference to your business. One step we recommend, is that you prescreen customers before asking them for a review.
Prescreening takes the fear out of asking customers for reviews, so you can ask every customer. This clever marketing tactic results in a high average star rating, which then also helps with local SEO rankings.

Create connections and follow up
LinkedIn provides small business owners with the ability to connect with key prospects in their target demographic for free using the people search feature. Once a small business owner identifies a target prospect, they can send a connection request to them with a customised and personal message. It is critical that this message is customised and personal.
Once connected, a small business owner can view the prospect's profile. In the upper right corner of the profile, there is a selection called 'Contact and Personal Info' and a clickable button that says 'Show More.' Once clicked, you'll have access to the person's current email address. Now, it's time for follow up.
Now, you can follow up with prospects with a personalised email message. Again, it is critical that this email is customised and personal to the prospect. It should also contain a strong value proposition and call to action. This method can be used by a small business owner or by a sales employee.

Get creative on social media
There are many different free or low budget ideas to promote your small business across the various social media platforms. You can even use a social media scheduling tool or schedule spreadsheet to manage it all. Take inspiration from the million ideas out there (just search the web for them) and find your own specific angle to use.
We've even previously published our own list of one dozen social media tips, that you can use as a starting point.

Create and build a relationship with your LinkedIn group
Creating a LinkedIn group will get more powerful social media networks connecting with you. Throwing an actual event or social meeting with LinkedIn members will improve the connection you build and give you a chance to introduce your brand.
Once you host a LinkedIn event, this will create more leverage, giving away your products for free will create even more movement for your business. However, this advice is only for those who have grown their business and have money to throw into their business like a free investment.

Leverage Reddit
Reddit marketing is one of my favourite ideas to promote your small business. It's an unorthodox marketing technique that works. Reddit can really pay off for marketers as it is divided into countless subreddits, which are pretty much online content sharing forums with niche communities. By niche I really mean so — subreddits can range in topics from stock photography to pizza reviews to hip-hop or more.
It is very likely that if you have a product or a service that you find innovative, there is discussion within a subreddit on it already. The good thing about it is that the members of the community are usually very knowledgeable about their spheres of interest and are usually willing to provide constructive criticism.
Be very careful not to come across as a spammer. The key to embracing Reddit is to be authentic and real, and not to come sharing flashy marketing posts or thinly veiled sales pitches. Spend your efforts to simply act as one of the members of the community.

Google yourself and refine your marketing
Take a moment to search for your company and your services, products and offerings using a popular search engine (Google) or social media platform (LinkedIn). Try using phrases that are pertinent to what you do or how someone unfamiliar with your services would attempt to find you.
Consider doing this on a regular basis and be sure to check your web and social media analytics often to see how people are finding you and adjust your website copy and advertising copywriting accordingly. Think like a potential customer seeking your business or service.

Start a 'make it green' moment
If green, sustainability or natural are part of your brand, one of the most powerful things you can do is leave a space better than you found it. While the days of the flash mob are passed, we've seen success in 'flash clean ups' — large-scale environmental efforts like litter pick up or setting up branded recycling stations with brand ambassadors that communicate your values while grabbing attention.
The secret? Make it exciting, relevant and seen by your desired market. This isn't about sending a crew of garbage collectors to a park or adopting a highway — instead, think business conference, public festival or other events.
As a bonus, many event organisers overlook or don't have a huge budget for waste management efforts, so they'll be more than happy to let someone own that entire portion of an event. It's an aspect of the event that every single person will engage with at some point.

Create a podcast to share advice and expertise
A very popular promotion strategy is using the power of the spoken word to share genuine stories and promote your products and knowledge. It may seem like one of the tougher ideas to promote your small business, but it really isn't that hard to start. A few weeks ago, a colleague was interviewed on a small business podcast, and it has now been shared more than 1,000 times in less than a month.
From this alone, her website was visited hundreds of times, and she received more than 30 emails and messages asking for more advice, and becoming leads.
Telling your story through a genuine lens and either starting your own podcast or featuring on other podcasts is a great lead generation source. It can really help drive new fans, customers and attention, great for any business to grow and, best of all, it doesn't cost much at all.

Take advantage of holidays
A few times a year, you could redesign your logo or website banner to adapt a fun aspect of an upcoming holiday or special event, such as Christmas, Ramadan, Australia Day or the like. Then use this logo or visual and promote it through all of your social media channels.
This helps keep awareness high, drives additional likes and traffic to your social media profiles. Ultimately this then drives more traffic to your website. It is one of a number of tactics that have contributed to a near quadrupling of our website traffic the past three years.

Create and build a YouTube channel
Videos can be a great visual aid to help build your brand, however did you know you can also use video to capture leads and create engagement? Having a fantastic YouTube presence is one way that many people are starting to find great promotion opportunities.
Once you've started to build up your subscribers on YouTube, you can then also market to them subtly by sharing your knowledge and providing free advice. Once you have filmed and uploaded your videos, you can then embed them on your website, in emails newsletters and across your social media.

Create print collateral as a revenue stream
Think of creating a calendar, workbook, manual or journal to sell through your website as an additional stream of revenue. Another one of the ideas to promote your small business is using print-on-demand technology. This means you'll never have to worry about inventory and can create content on a regular basis that can be used to create a more robust online presence and boost sales.

Embrace user-generated content
Many marketing tactics are offline, however this one could be online or offline. In order to get the word out about your product, directly engage with people using it,. You could create a simple challenge: Share a picture of you using our product, and we'll feature the best one on our Instagram. Or take this ideas to promote your small business one step further, and share the best 10 or 20 on your own branded Pinterest board.
The effect? Customers are able to interact with each other, and you will never run out of ideas of things to share for others to see social proof of customers engaging with your business. Embracing this style of UGC marketing costs very little and encourages your customers to be creative.

Open a pop-up store
Pop-up shops are becoming popular with the current market putting more value on customer experience. There are many reasons why brands would open their own pop-up stores. One is the impact it creates to consumers increases awareness of the brand.
Make sure that you maximise the location you chose for your store to get as much visibility as you need to stand out from your competitors.

Distribute free stock images or website themes
If you have an online business, then you probably know that gaining relevant and quality backlinks should be among your top priority. If you code or if you can get yourself a photographer, then you are in luck! Because now you are going to photograph stock photos or develop free themes and web designs, which will have do-follow backlinks pointed at your website.
Of course, some may get rid of those links, however they aren't your target in the first place. Those people who will let your link stay (as is common with several people who don't know coding) are the people who are actually your targets. This, along with free stock photos that ask for a link back to your website will help you skyrocket through Google's search engine results page (SERP).
This increase in traffic is due to the dual reason of visitors coming via the links pointed at your site and through organic search traffic.

The best ideas to promote your small business
The ideas above should hopefully resonate with you. They have been collated and written for you to either use them just as they are stated, or get inspiration from them to make your own version or spin from them.
The killer marketing ideas to promote your small business we covered, again, were;
All the best!