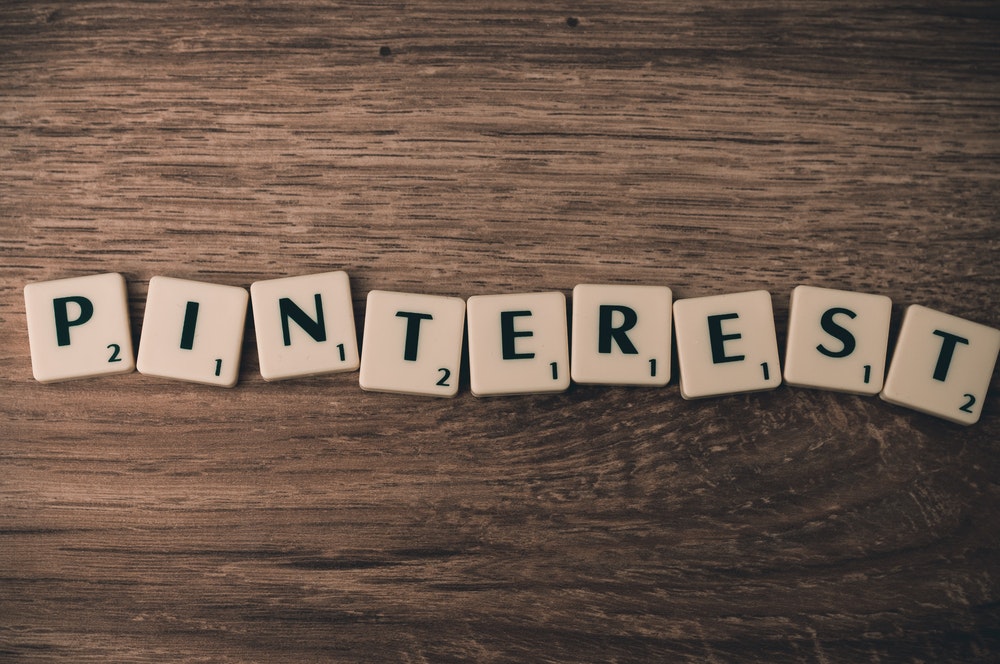 Pinterest is a traffic goldmine. Pinterest is also a social media sensation: one that's geared towards a specific demographic: women. You may not realise this yet but given enough time and effort Pinterest can help you score more in terms of sales, leads and website traffic.
If you want to witness more engagement, the simplest thing you can do is pin more. Instead of pinning one or two images in a day pin 10 times.
That nets more engagement.
To keep up with this strategy of pinning more and more you need to schedule posts ahead of time. This batch scheduling means you get greater time and space to post better content and drive more engagement.
Space this through several different days so that people aren't overwhelmed with the content you're sharing.
Apply for Rich Pins for the blog
Rich pins are a free and awesome Pinterest feature that lets you add more detail and greater deal of info around the pins. These are like Twitter cards. The pinning experience is much more pronounced as a result of this and it's more beneficial.
Article pins for instance add headline, author, story description and link as well.
Product pins include things like real time pricing, product availability and places where to purchase.
Recipe pins include things like ingredients, cooking and prep times. Movie pins include ratings, cast and crew and movie reviews
Place pins detail address, phone numbers and map location.
Create the right-sized images
The right image size can make the difference between success and failure on Pinterest. This helps boost downloads and get more video views.
On Pinterest— vertical pins hold the greatest potential.
Also if the image is too tall or the ratio is greater than 1:3:5 get cut off on Pinterest. The aspect ratio determines the width and height of the image with respect to each other.
Use free tools like Gimp to create images fitting the exact dimensions. This ensures that your whole image is seen and you are noticed.
You can also use Canva to do this. Be it marketing restaurants through contactless menus or anything else for that matter, Pinterest works.
Flesh out keyword rich descriptions
The more helpful details you have around descriptions the better useful it is to visitors.
As such images should include helpful details/ They should include keywords.
They shouldn't be more than a couple of sentences in length. They should also reflect positive sentiment either.
There should be a clear call to action on the descriptions that tell readers what to do and what action to take.
Also with Pinterest use capitalization to the correct degree to highlight things.
Use the right hashtags
No hashtags isn't a great idea. Want to stand out? Include hashtags.
However there's a noticeable difference when using hashtags versus not using them. Posts with hashtags generate the highest levels of engagement. Hashtags can result in your posts being featured and searched for and get more traffic.
Link vs. no link
Compared to Instagram Pinterest is way more generous with links. So visitors keep coming back to your site. With being allowed to place a source link, visitors have a clickable link that provides a destination with more info.
Use the most popular categories
Knowing which are the most popular categories is going to give you an idea regarding which boards are going to work better than most for you.
Images hold the key to conversions and the ones you use must make the highest impact compared to anything else. The visual emphasis shouldn't get muted.
Choose images that aren't either too big or too small. The Pinterest templates available on Canva can help.
So these are some of the tips you can use to promote your site and get a different number of visitors from Pinterest. Pinterest is image heavy with a focus and audience base of women. So products matching what they love and like are going to stand apart from the rest.
By connecting all social media accounts together you can draw traffic from each of these sites to your Pinterest account.
To do this on Pinterest:
Go to your account settings
Go to the social networks section
Connect your Facebook and Twitter accounts
Pinterest isn't just a place where you upload holiday pics. It's a place where you as a business can tap into a dedicated audience demographics spread across the globe. There's no dearth of social media channels catering to every demographic imaginable.
And Pinterest is a female centric social networking site holding out so much potential for everyone. Once you begin driving traffic its important to get more people in your list. You can do that with email marketing tools and great emails.
With the right content you can drive brand awareness. In addition, considering adding videos. It need not be expensive. You can record your screen and share screencasts too. Above all, you get to build an active community of people.
Engaging with the audience is your sure shot chance of driving more traffic to your products and to your site. This helps you sell way more than you imagined. Follow these proven tips to get more engagement
About the Author
George blogs at Kamayobloggers a site where he shares keyword research and other tips.