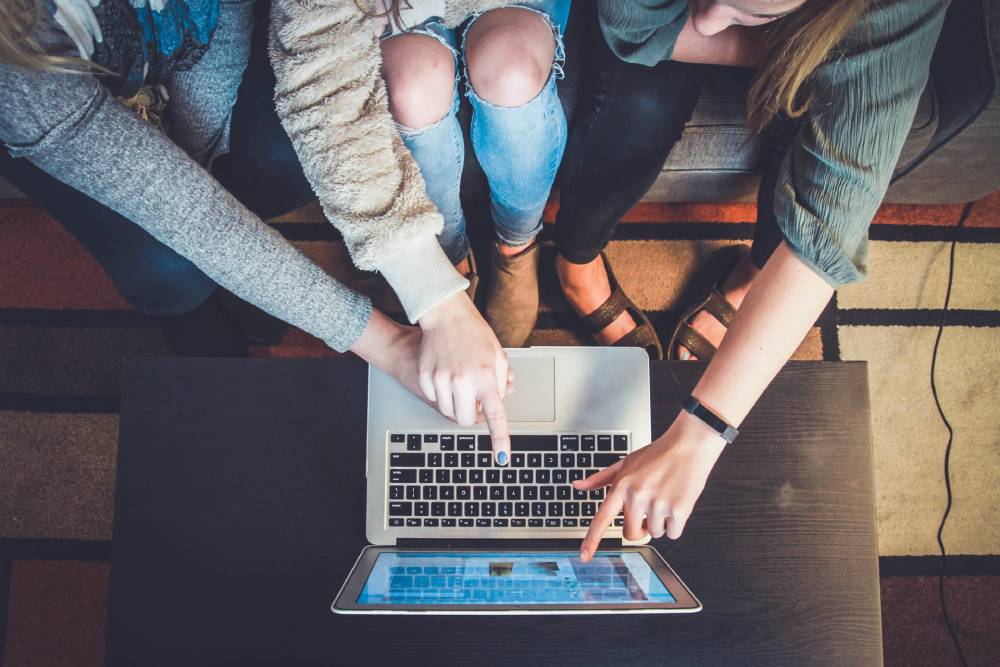 As a marketer if you are still unaware of the endless marketing possibilities with user-generated content, then it is time to give this piece a read.
By now, we all know that user-generated content is the king of content marketing, megastar of digital marketing and marketing gold. It is an inseparable part of any successful marketing campaign these days.
The benefits of including user generated content in marketing strategies range from brands boosting consumer engagement to strengthening brand-consumer communication; enhancing the dwell time (when used on the website) to driving conversions. With a multi-functionality, UGC today stands as the unbeatable tool in creating a brand niche, identity, and awareness in the market.
So what exactly does UGC mean in the marketing world? Let's explore!
The Basics Of User Generated Content
The first and foremost thing, to begin with, is the definition of UGC. User-generated content is defined as the content shared by brand consumers in the form of photos, videos, etc about their experience with brand products and services.
As this content is free form exaggeration and only states the authentic feedback from users, it is considered trustworthy by people. The content is mostly shared over social media channels such as Facebook, Instagram, and Twitter by end users.
The Role of UGC in Marketing
In present times, brand trust has become an important factor in deciding the fate of a business. People are looking for a suggestion from people like them when it comes to buying. They are over the branded content and traditional advertising.
In such a scenario, only one thing that could help a brand sail through the ocean of trust challenges is user-generated content. UGC attracts people's attention and engages them by means of their genuine and raw content. It is a digital word-of-mouth marketing that communicates brand values to the target audience through existing users.
Their experiences, opinions, and reviews about brand products and services- all come under UGC. That's why it is important to use UGC in marketing to showcase the brand's social proof and build trust among the consumers.
Benefits of User-Generated Content for a brand
It instills trust in consumers
It creates brand authenticity
Drives up conversion rates
Boost social proof
Saves resources on content creation
Facilitates engagement and interaction
How to Use UGC in Marketing?
By Embedding UGC on the website
The most important and primary approach to leveraging UGC in marketing is by integrating it on the website. A brand's digital presence depends on the amount of organic traffic and online conversions.
Brands can bring out the visual appeal of the website display by adding UGC social walls on their website's homepage. The uniqueness and vibrancy of the image content will grab visitors' attention and generate more engagement for products and services. This will lower down the bounce rate by increasing the dwell time.
By adding UGC reviews on product pages too, brands can establish trust among website audiences. According to marketing stats, around 92% of users put their faith in online reviews and ratings before even thinking of buying a product. They consider stranger's opinions as much as personal recommendations from people they know.
People are a little reserved to trust and buy online, hence, they mostly leave the products in the shopping cart or wish list. But if they know that the products are genuine and liked by many, they spend no time in contemplating; they buy! By adding UGC on websites, brands can decrease consumers' shopping journey.
Drive engagement by means of Social Media
Social media has become an inseparable part of people's lives these days. They use it not only for interacting with friends but also with their favourite brands. Hence, it is equally important to include social media in UGC marketing.
Through social channels, businesses can share the best of UGC by their consumers. The users will feel appreciated and they would participate more in marketing campaigns.
It will also encourage other users to create quality and crispy content in the lure of getting featured on the brand's social media profile.
Advertisements are also a necessary part of marketing campaigns and UGC can offer many benefits in this regard. When users see the content that showcases satisfied and happy consumers, they would most definitely want to buy your products and services.
Brands can use UGC for online and social media ads as well as traditional media such as print and TV to gain consumer's trust and attention.
Display beautiful content on Digital Signages
Digital signages are the modern concept of offline marketing or outdoor advertising. The duo of UGC and digital signages are buzzing the world of Digital Outdoor Advertising. It shoots up audience engagement, the visual factor of the advertisements, and enhances the campaign outcomes.
UGC marketing through virtual displays or digital signages can help a business in securing organic traffic, engagement, and conversions in an offline world from the social world.
Brands can use UGC through digital signage for engaging offline marketing campaigns, run contests & giveaways or showcase social proof to offline audiences to gain their trust and drive in-store conversions.
By creating a live hashtag feed of UGC and displaying it across all marketing touch points with a powerful UGC tool, brands can create omnipresence in the marketing world.
Including in email campaigns
Email marketing is a key part of any digital marketing strategy that brands usually don't focus much one. Because it allows a brand to communicate directly to the target users, emails should have UGC to inculcate a sense of authenticity and trust in the users' minds.
Studies have proved that emails with UGC bring more conversions over regular emails. Hence, planning an email marketing campaign around UGC is going to reap profits to a business.
Conclusion
Not using User-Generated Content in marketing campaigns would eventually leave your brand behind. We have mentioned what it can do for your business and also shared where all can you include UGC. We suggest to add it on all marketing channels as it would create unparalleled reach for your brand.