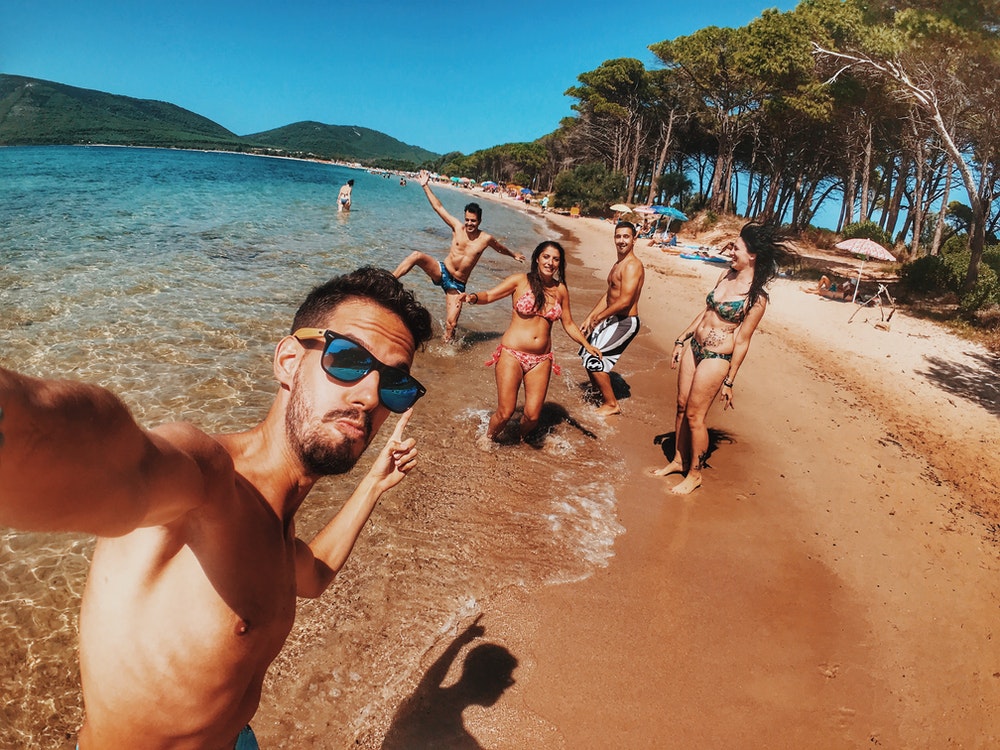 Digital marketing is proving to be one of the most successful advertising tactics to date. That's not to say conventional marketing doesn't work. When marketers combine both marketing strategies together, they're setting their brands up for success and more reach as well.
Out of all marketing methods, influencer marketing is becoming one of the most popular strategies. In fact, according to BigCommerce, 19 percent of marketers would willingly shell out around $1,000 to $10,000 annually for influencer marketing.
Moreover, the benefit doesn't only linger on one end of the spectrum. Influencers, in general, also choose to be influencers because of the huge opportunities in revenue. Whether they're a macro or micro-influencer, this type of marketing is undeniably a lucrative venture.
Take, for example, YouTubers alone. Top YouTubers such as Logan Paul, Dude Perfect, or Daniel Middleton earn as much as $16 million for their videos. Why video marketing is effective is obvious. Videos are excellent ways to present a product or service in a fun and digestible content.
And when you pair video marketing with the top influencers in your niche, then you're bound to see an increase in sales and conversions. Overall, influencer marketing is one of the leading advertising channels these days, and this is why:
1. Extensive reach
In the age of digital marketing, every marketer is aiming to tap into their audiences in all online channels. That's because as of July 2020 there are around 4.57 billion active internet users, according to Statista. That's around half of the world's population!
This is proof of how the internet is bringing everyone from all parts of the world together. And for brands, this is a great opportunity to showcase what they can offer. Although traditional marketing such as outdoor advertising also has extensive reach, it is not targeted.
The advantage of using online channels is a more targeted type of advertising. Marketers will have the option to display their ads to quality target audiences who will likely convert. And this is through the use of analytics and machine learning.
By gathering data about your audience's behaviors, interests, and demographics, you'll know how you can tap into them on different channels. And although influencers already have solid followership, marketers still need to create ads that are specifically targeted.
Moreover, when it comes to reach, choosing the right influencers will make or break your influencer marketing success. For instance, if you're a startup that tapped into an influencer with a followership of 200,000, expect that those 200,000 people will see their promotion of your product.
However, not all of these leads are your target audience. So a pro tip would be to choose influencers that have the same principles and values as your brand.
2. Adds credibility
Social proof is extremely essential for eCommerce entrepreneurs as well as online shoppers. A study shows that 91 percent of people read online reviews more than a personal recommendation. This just goes to show how crucial social proof is.
Social proof could be an online review, testimonial, case studies, brand awards, achievements, and ratings. Anything that puts your brand in the best light possible.
By using prominent influencers, you are adding credibility to your brand because people look up to people they revere the most.
3. Opens up quality partnerships
By choosing influencers that offer value to your brand, you are putting your brand out there for better partnerships. For instance, if big companies see your offer's potential, they will likely come to you for business partnerships.
And the upper hand is that some companies will already trust your brand because the influencer can attest your product or service's efficiency.
4. Fills your content gap
Content marketing is a facet of digital marketing. Moreover, content marketing is also one of the most conversion-focused and affordable online strategies.
While writing blogs can be a perfect way to reach your audiences interested in reading long-form content, influencer marketing can be best paired with your content marketing strategy.
Simply put, influencer marketing fills the gap in your content marketing strategy. An example would be to tap into popular bloggers and influencers and getting them to promote your website blog.
5. Increases company bottom line
Think of this scenario. Say, you tap into relevant influencers in your niche and they have a solid base of 100,000. Although you won't likely get all of those followers to convert, you'll most likely get some of them.
Say you get around 5,000 people to sign up to your newsletter, download your app, visit your website, or purchase. As a new brand, getting 5,000 leads is already a colossal achievement! Of course, your brand will not scale without an excellent product or service. And once you showcase your brand, this will also give way to word-of-mouth marketing.
Overall, influencer marketing undeniably increases your leads, conversions, and most especially sales.
About the Author
Leanne Brooks is a passionate blogger and informative content writer, who write about digital marketing, SEO, and more about why video marketing is crucial nowadays. She is currently working with Arcane Marketing, one of the leading social media marketing agencies based in Idaho.