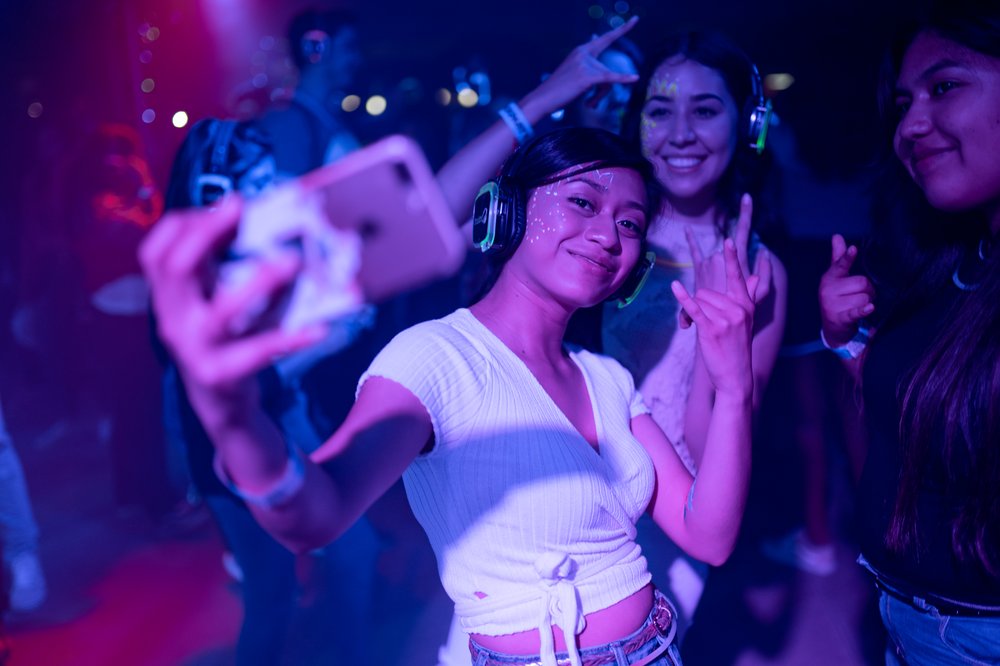 Influencer marketing has been buzzing on social media and somewhere it has given the new direction to social media in recent years. Influencers have given the name of both derision and appreciation along with incredible success. With the recent effects on social media and the outbreak of coronavirus continuation palpated across the world economy and how many businesses and creators in the influencer-marketing panorama are trying their best in adapting the recent changes.
Many influencers have lost their sponsorship deals and see their events shutting down and cancelling, while many have witnessed a downfall graph in their brand deals, they are on the prowl of shifting to an alternative revenue stream that paves their path to have a substantial impact and earning in the niche. It is not an unknown fact that influencer marketing has witnessed a sudden shift during this outbreak.
Now, influencers are compelled to shift their focus in terms of their content creation and focus more on home-origin content and maintaining a relatable content at the home economy. People on social media are interested to see what influencers are doing in their homes, stories that focus on their hobbies, routines and how their followers can relate to their content. When half of the world is on lockdown, the followers are looking for the type of content that entertains them as well as makes them feel homely in their outbreak.
With this, the influencer economy graph has dropped from 60% to 52.2% even after the people jumping on the online bandwagon have seen its graph going up in double. From Instagram to Facebook live, their viewership has surged and hence, this makes for influencers to pave their way to their followers in creating a buzz on their online activity and shopping.
With this, influencers managing agencies have seen their brands postponing their campaigns, cancelling fancy events and launches even when the engagement on social media posts are higher than the normal where consumers are compelled to browse social media in physical isolation- the shift is still on the decline.
Many creative advertisers have discovered that the influencer marketing business funnel could focus more on DIY content related to home that is viable on a commercial basis as the "professional photo shoots" are next to impossible. It is focused on shifting the strategy to advertising the clients on being socially responsible and tailoring the campaigns that are not actually tone-deaf and insensitive.
Concluding that the consumers are keen on knowing what brands are doing to provide relief in the community, be it donating a portion for the relief of COVID impacted small businesses or creating relief for food.
For the purpose of personal branding, everyone is aware of the obstacles that one faces with their followers and how a change in the routine has impacted the influencer marketing- devising a social media strategy for the Instagram posts, stories with a message that is inspirational and creating content focusing on home cooking, well-being, self-care using brands that creates an impact. This is where the placement of promotional products can be done strategically.
It is a known fact that influencers earn in different ways, from a variety of sponsored posts to many of their royalty proceeds from sales of their brand contracts. Let's take an example if you see an explosion of beauty influencers using a particular brand and is pushed on the front aisle of a beauty store- this is where a marketing strategy is being implemented and waiting for a fruitful execution.
Numerous other ways where one makes an income as an influencer is- being a guest speaker, appearing on numerous product launches and creating lucrative content for the brands. One has seen a surge in engagement from the consumers that have shifted to online shopping and the impression rate has seen an acceleration of near about 50% with a decline in ad spending and where the brands have opted to pause their campaigns due to the outbreak.
Major steps to focus on becoming an Instagram influencer are:
Creating a brand persona that focuses on core values as a brand. Even as a brand, you have to give it a personality where you communicate with your target audience.
Create a difference in how and why your content is different from other existing influencers. Have a niche or a memorable persona. Learn some new skills like Adobe Lightroom, Photoshop.
Creating content requires time, persistence and a lot of patience. You're a project, from creating scripts to being your own cameraman and editing- You are your everything. Involve yourself wisely. One can even take an internship and work closely with the celebrity influencers in learning the nook and corner of the trade.
As an agency, we recommend brands to not jump the river at one go and if nothing works right, give up on the influencer marketing quickly. If you're an entrepreneur, a startup or a marketing professional, devising a smart digital/ influencer marketing solutions requires a craft in identifying the right influencer for your brand and in being the epicentre of the influencer industry. It is important to set up your own ways in measuring the standard KPIs like customised links, landing pages, analysing the impression reach, engagement ratio and campaign style.
How to prepare for life after the outbreak and choosing the right steps for the recovery
The people on social media aka your consumers are already gazing at the future with a positive outlook and anticipating a future that doesn't account for a global pandemic. With this, expecting your consumers to fall back on normal patterns of consumption is far from reality, they are not going to return to their old habits in one go. Fear somehow has overpowered their thinking and buying process.
The anxiety of investing or spending their money after physical isolation is going to take a lot of processing time. Every brand, after the awakening process is going to face the anxious time lapse from their buyers, it is something to expect and anticipate. This is where a value-driven content will be critical to connecting to their audience meaningfully.
As far as personal brands and influencers are concerned, it is important and highly advised for the influencers to invest massively in creating quality content. Your content is the reason for your heavy followers, and the reason to trust you as a brand. Spending and investing your time and resources on special software like iMovie, Photoshop or Adobe Lightroom are the kind of features that will help you in analysing the insights in a more professional manner. This assists you in pitching and reaching out to a brand for a partnership creates a fruitful relationship.
About the Author
Lyuthar Jacob is working as an assistant editor at digital marketing agency – Clickmatix.com.au. He is the type of geek who loves to write about Marketing, Money Saving, Lifestyle and Finance.