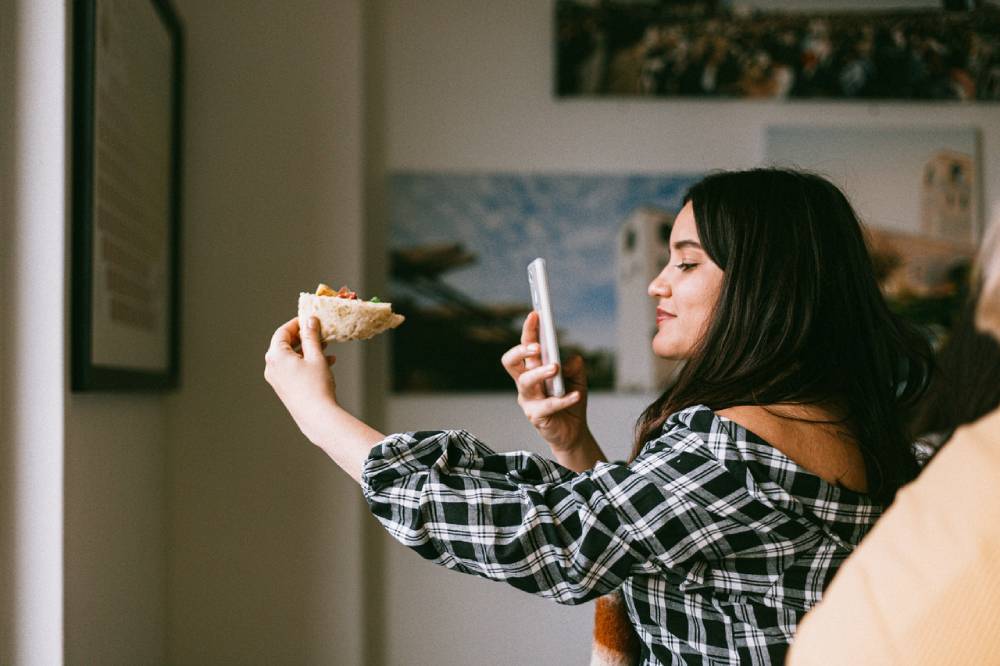 Are you a digital marketer or small business owner aiming to increase your revenue by tapping into the potential of Instagram? Chances are you're aware of how you can effectively increase sales and profits by targeting your audience through it during holiday season. Whether it's Christmas, Black Friday, Click Frenzy or any event other event, you want to make the best of the occasion. After all, people are willing to spend more as they have shopping that needs to be done.
On religious occasions like Christmas, Easter, and Halloween, people buy candies, decorations, and gifts among other things. On last year's Christmas alone, Australians spent a grand total of 18.8 billion dollars. This is why holidays are a great time to take your online marketing work, particularly social media marketing efforts, up a notch. Talking about social, influencer marketing is one great way to put forward offers and create brand awareness. It helps by:
Introducing your products to a wider audience
Showing your brand as credible and trustable
And encouraging more people to buy
After all, 70% of teens believe in the advice of influencers and 49% of consumers rely on the recommendations of these social media 'celebs.' One upcoming occasion when you can employ Instagram influencer marketing tips is Easter which will fall on Sunday, April 12 this year. Let's get started with what Instagram influencer marketing is before moving on to dive into the meat of the topic Instagram influencer marketing tips.
Instagram influencer marketing – what is it and how you can use it this Easter?
As per Easter spending statistics, 30% Americans use Smartphone to research products for Easter shopping. Most of this includes people below the age of 35. With number of mobile users in Australia around 17.19 million, one can expect similar numbers in this country. This means social media can be an important tool to influence these people. And Instagram is just the right place for it for two main reasons:
More than half of the population on Instagram is of individuals younger than 34 years of age
1 in 3 Australians use Instagram according to social media statistics
For teens, this is the second most preferable app after Snap Chat
During Easter week, you can use Instagram influencer marketing in many ways. You can collaborate with influencers to:
Hold a giveaway event
Show an Easter side dish recipe that can be made using your product
Share DIY decorations that can be made this Easter using your product
Show people how they can organize an Easter hunt
Promote your environment friendly Easter ideals along with your product
One example is of ALDI, a company that collaborated with Instagram influencers to show recipes that can be made using its foods such as eggs.
Now that we've discussed how Instagram can be leveraged for Influencer marketing this Easter, let's move to some Instagram influencer marketing tips.
4 Instagram influencer marketing tips to help you chalk out the perfect strategy
One average, Americans spend million dollars on Easter. The biggest chunk of this is spent on chocolates and treats. Of course, this what different this time due to the pandemic. But to avoid financial dip during coronavirus outbreak, Instagram influencer marketing can prove to be a useful tool. Here are some Instagram influencer marketing tips to get you started:
1 – Pair up with influencers of your industry
Always pair with an influencer of your industry. For instance, as a food seller you'd want to collaborate with an influencer who shares food recipes. You can join hands with a DIY projects sharing influencer if you're a company that offers decorations or paper supplies.
Make sure the influencers you end up working with match your standards and have a mission that aligns with yours.
2 – Focus on influencers who have higher engagement
To get started, you will have to research on your target influencers in detail. Your goal is to make sure the audience of the influencer you finalise is large and well engaged. Someone who has a big follower count can have fake followers and comments meaning he or she is not a worthwhile influencer to pair up with.
So, pair up with influencers who have genuine comments and more likes. Many leading brands work with several micro influencers rather than one big influencer due to their higher engagement. If you don't want to go wrong, a good idea would be to request the influencer to show screenshots of his or her analytics so that you know whether or not partnering up would be worth the costs.
3 – Give the right influencer creative freedom
Next up on our list of Instagram influencer marketing tips list is that you should give the influencer creative freedom, rather than restrict and regulate every move. That would only make the content produced unnatural and may create friction in your relationship with the influencer.
Before handing over creative freedom and during researching on your influencers prior to taking the decision of working or not working with them, look at the past collaborations of the influencers. This will help you look at their work process, end results, and creativity. Go with the influencer who is creative enough to use the freedom given impressively.
4 – Build a good relationship with your influencers
There are several things to keep in mind when it comes to building a good relationship with your influencers. First of all, pay your influencers well. Expecting influencers to review or promote your products in exchange of a promo code is the dumbest move which would only earn you a bad reputation among the influencer community.
You can also send plenty of gifts to your influencers if you are short on budget. Just remember to compensate them well. Continue the relationship even after they have promoted your product and all work has been done. This can win you brownie points sometimes as a grateful and happy influencer can be generous enough to give you a shoutout, mention or a positive review.
So, this was our list of Instagram influencer marketing tips and a look at how Instagram Influencer marketing works. Guess you're armed enough now to create a great Instagram influencer marketing plan for this Easter.