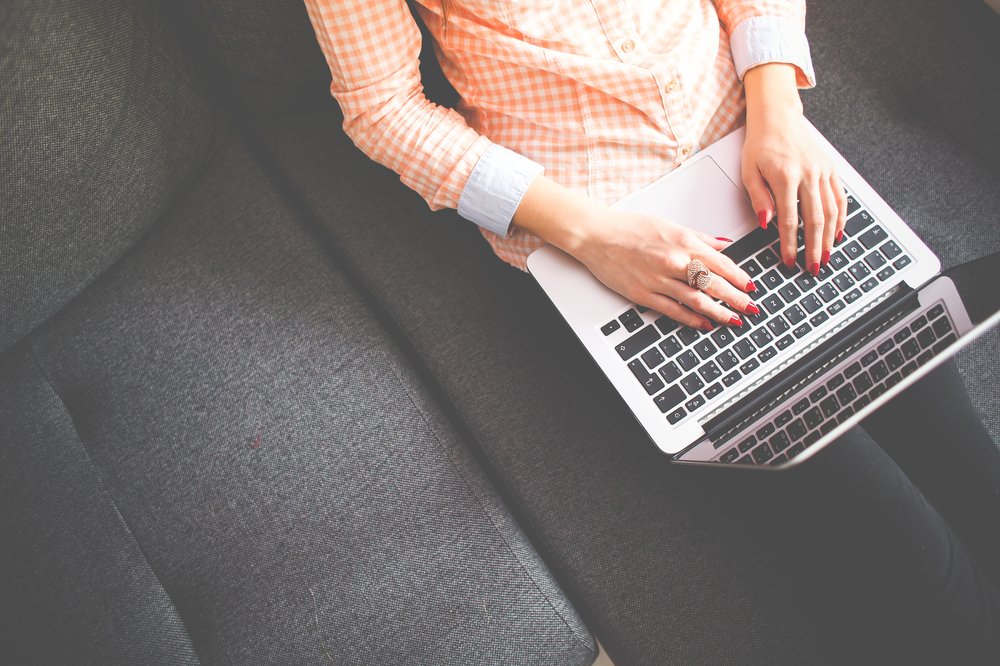 If you're looking for free methods to grow your blog traffic, we've got these four ways here we're going to go over. They are; the email list, push notifications, Pinterest, Facebook and Twitter. You should try these four different traffic methods that we'll outline below, and you will see some additional traffic coming through to your blog.
For a lot of blogs that are new or that are in tough competition niches, it's hard to get your blog ranking on Google for different keywords and getting your pages click through in the search results.
Instead you're going to have to take traffic into your own hands to using these different methods and you can get quite a bit of traffic from each of these methods so you really don't even need to rely on Google traffic or paid advertising.
These are four free methods to grow your blog traffic, and we're going to be going over just to get you started getting some traffic to a brand new blog or a highly competitive niche that you might be in.
Email list
So, the first of our free methods to grow your blog traffic is creating an email list. Every time you publish a blog post if you have an email list of subscribers you actually can send out that blog post to your email subscribers and that gets them clicking through back to your blog to read your article. That's how you're going to get repeat visitors so if you think about a blog that's getting a thousand visitors a month.
Typically web sites have about 60-70% of their visitors as unique first-time visitors. That means about 660 visitors coming through out of a thousand are probably going to be new. Now, the other one-third are 340 visitors could be repeat visitors. You can get more of your blog traffic coming back again and again and again by building out an email list.
To build an email list you just have to sign up for email software, such as my favourite, Mailerlite.
At the end of every blog post I like to put in a little form that I embed into the blog post at the bottom so when people get done reading my blog article they find that form they fill out their name their email address and in exchange they get a free guide or they get access to a free course that I'm offering and that's how I start getting subscribers to my email list.
Now when I publish a new blog post I'll create a little broadcast email, that I schedule to go out on the date that that blog post is publishing so I can get it scheduled ahead of time. Then those email subscribers get that email saying you know hey how's it going I just published a new blog post wanted you to check it out and you link to it.
They click it they go to your blog they read it that's how you get first-time visitors coming back time and time again by marketing to them through email you can also just publish a weekly recap so if you're somebody like me who puts out a new blog post every single day that's a lot of content you're cranking out that's a lot of emails to try to crank out and it's hard to keep up with
It also could become spammy in a way if they're getting an email from you every single day about every blog post so you could also try the weekly recap method where once a week like on a Saturday or a Sunday. you send out just the recap email. Saying "Hey how's it going hope you're having a great weekend just want to let you know here's the most recent blog articles we published this week…" and you can link out all seven or all six different articles depending on how many you're publishing throughout the week and they can then go click into the different articles that they're most interested in reading.
You can try this out and you should be able to see some different traffic coming back to your blog that way you're turning first-time visitors into repeat visitors and you're getting a repeat traffic that's how you're able to you know eventually build a audience of readers and start turning them into customers
Push notifications
The next of our free methods to grow your blog traffic, is push notifications. These are very similar to the email method so with the email method you've got these forms embedded on your blog that they fill out in exchange for some sort of freebie like a free ebook or a free worksheet or a free video lesson whatever you're offering with push notifications you just sign up at subscribers it's a free platform you create an account and then you can add the pop-up push notification feature to your blog
When somebody comes to your blog they're going to get a pop-up whether they're on mobile or on iPad or tablet or desktop a little pop-up happens in the corner or it might take up the full screen and it's going to say would you like to subscribe to this blog to get notifications when they publish new content and they can either click yes or they click no.
I started doing this about six seven months ago on one of my blogs I don't know why I never was doing it before however I'm getting you know 30-40,000 visitors a month to that blog and just think about having this push notification feature if all 30-40,000 visitors people that come by every month are a majority of them are new per se they've never been to my blog for the first time.
So I've got all this traffic coming to my blog it makes sense to have a push notification pop-up asking if they want to subscribe to get notifications and so I did that and now I've been able to build a list of almost 2,000 people that want push notifications from me so every day when I'm putting out a new piece of content on my blog all 2,000 people are getting that push notification.
I'm even subscribed to it myself so every time I open up my laptop in the mornings when my blog post publishes around 8 a.m. I open up my laptop to start doing work and I get the little push notification here it's actually my featured image of my blog article.
That's what the notification everybody else is getting on their phone tablet as well as on their desktop computers like me so that's how I'm getting also repeat traffic repeat visitors coming back time and time again so that if cold traffic comes to my blog the very first time and they don't subscribe to my email list they could at least have the option of subscribing to push notifications.
So there's two ways that I'm able to capture them to some sort of list where they get those notifications when I put out new blog posts.
The cool thing with subscribers, is then I've got the analytics side so you can log into your account and monitor your growth you can see how many subscribers day by day week by week month by month you're getting you can also monitor how many people are actually clicking so you can see click-through rates and you can try to figure out ways to try to optimise growth and clicks so those are two simple free methods to grow your blog traffic to get started.
Pinterest and scheduling
Next, we've also got social media accounts so first one is Pinterest which many argue Pinterest as a search engine because of the search functionality it offers. People go on Pinterest they search all kinds of content they type different words into their search bar and then Pinterest tries to display the most relevant pin images to them so what I would recommend for this strategy is every time you create a content on your blog like a web page or a blog post or a lead capture page we were trying to grow your emails promote it also on Pinterest.
So you create pin images these vertical pins they're vertical images you can again use Canva as your template builder they have the Pinterest template right here when you sign up for a free canva account just go to canva.com create your free account log in find the Pinterest template
You can drag and drop and resize it over the top of your stock images and make it transparent so that your image kind of gets blacked out on the backside so that your text shows up well overtop of it so that's the strategy I like to use on my images
Then you're going to getting clicks to your blog from Pinterest so what I do is I create five different pins for each blog post so the reason I create five is I want to test out designs and I want to test out titles to see what causes the best click-through rates so first what we'll do is we'll create one design template.
Then I'll create another then another and each one's different I use different images and I might use different colours, different text and then I'll add different titles to each of those as well to see what way I can play around with words to make somebody most intrigued by my pin and hopefully they'll click through to the article out of that curiosity that I sparked with the title that we overlay on the image
now you also want to track links for each of these pins so if you're going to have five different pins and you're trying to figure out which design which style which title worked best if you're doing split testing you got to have a trackable way of measuring so you can actually create free trackable links using Google they have the Google URL campaign builder.
You start typing in URL builder and then when you search it and the search results it should come up first campaign URL builder so you just go into that tool and you basically type in your URL that you want to send them to and then you can add some tracking code to it so they'll ask what the campaign is so you could type in Pinterest and then from there you'll just type in the name of the pin so you could call it pin design number one is the medium.
Later when you're looking in Google Analytics you can go in and look at where your traffic sources and you can click on Pinterest and then you can fine-tune it from there to look at design one verse design 3 verse design 5 to see which one got the most traffic coming through to your blog.
So that's what I do for a different blog posts it sounds complicated however it's really not if you go into Canva and you've got you know one of your pins designed, and then you can just click the copy button and create design number two.
Then I would just punch in the new title for my blog post I'd go down here create five different very Asians of it and that way we always have these templates saved ready to go so that you're not completely building out pins from scratch every time so create five different templates then you can just come in there quickly and just customise the templates again for each new blog post you publish.
Tailwind
Lastly you want to schedule pins to multiple boards so if you've got five different pins you don't usually want to pin them all to the same board so you can use a tool called Tailwind. Tailwind is a scheduling tool for Pinterest so you just create an account they have a free trial option otherwise it cost $10 a month and once you're signed up you can upload as many pins as you want into that scheduling tool and you can get them scheduled so that you don't have to log into Pinterest every day and manually pin.
It's a huge time saver it's worth the investment it's worth paying the $10 a month for is it can save you hours of work you can bulk upload all your images at once and then you can go in and add the URLs to the pins add your pin descriptions and then choose the different boards that you want to schedule the pins to.
Facebook and Twitter
The last free methods to grow your blog traffic we've got, is Facebook and Twitter. so if you have a Facebook business page or you're part of Facebook groups you can promote your blog post there you can also promote o-over on your Twitter account I like to use an auto publish plugin that I installed on my WordPress blog so that every time I publish a new blog post it gets automatically sent out to my Facebook business page and out to my Twitter account.
There's multiple plugins that do this though just get into WordPress and search you know auto publisher Facebook auto publish blog post search something like that in the search bar and you're going to find a variety of plugins that offer these features and they'll syndicate with your Facebook and your Twitter account. So when as soon as your blog feed updates on your blog it also pushes that post out onto your social media accounts.
You have to manually copy paste the links and create your own post it'll just do it for you alright so one example is my Facebook page for my golf brand so just going down here every day we've got a new post that gets published out so it all it does is it takes it from my blog and it automatically pretty much inserts the title of the blog post and then it's got this little text so you can actually customise it in the settings of the plug-in.
You can actually customise this extra text that sits around the title and then you can get it to say whatever you want. Every day it does that exact same text it just switches out the title and then it adds my featured image and then it adds this little section.
It's a way to get you know traffic back to your blog from Facebook and again it's automated so I don't have to worry about manually going onto Facebook every single day since I put out one article every single day now additionally we can scroll down here and you can just see that every day it does it.
In Summary
There we have four easy and free methods to grow your blog traffic. To start getting some new traffic to your blog, building your email list and getting those folks back to your blog a second third fourth time reading your content so that you can capture the first time visitors who are seeing your blog by using email forms that you embed into your blog post you can also have the push notification pop-up to try to capture new traffic so they come back time and time again.
You also want to promote it out on Pinterest which is a search engine people can find you as well as Facebook and Twitter. Again, you can automate all of this so that you know people are Auto subscribing on push notifications.
That's an automatic trigger that happens so you don't have to do anything with that once you get it set up. Pinterest you can just create the pins your self and then schedule them with tailwind and that auto-publishes for you so you don't have to manually publish every day. You can also do the same with Facebook and Twitter having a plug-in connected to your blog that auto-publishes your new blog post to Facebook and Twitter so you can automate most of this to make it hassle-free that way you don't have to worry about being on every day trying to promote.
You should dedicate some time every day to promoting your blog if you're trying to grow your blog traffic.