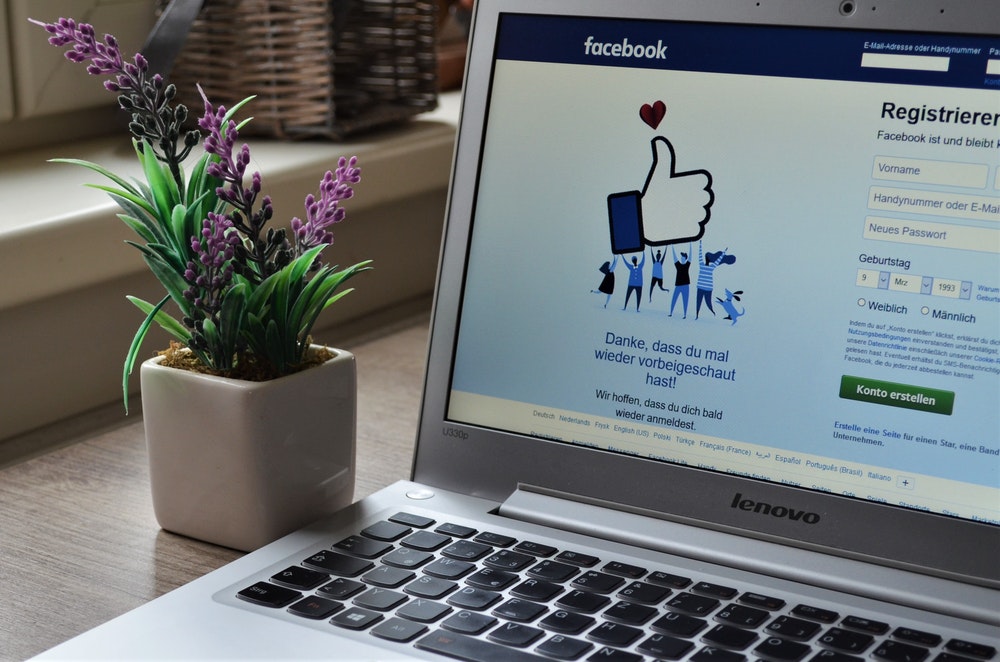 Facebook is a great platform to spread awareness about your small business. However, it can be tricky for small business owners to know where to start when it comes to their presence on the social media platform.
Here are 36 Facebook marketing tips to help you get started and get the most out of it.
Create a Facebook business page
The first step to marketing your business on Facebook is creating a business Facebook page. It may seem intimidating initially, however go through all of the steps necessary to create a professional Facebook business page.
With over 1 billion Facebook users, your potential customers are using the site. Having a page is a free way to promote your business and connect with those potential and current customers.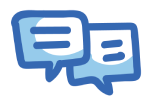 Understand how to scale paid Facebook campaign ads
There is more to scaling paid traffic campaigns than just increasing your budget, so it's important that marketers are aware of what to expect when they do. This ensures that you set the correct benchmarks to measure how effective your campaign is.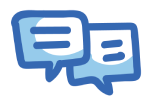 Keep it real, relevant, and relaxed
All of us want to get a huge fan base on Facebook, and the pressure of "making it" can post a challenge to keeping your content light, natural and relevant. Avoid overwhelming your followers and create the perfect environment for growing your fan base.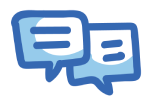 Stay away from popular Facebook marketing myths
If you're new to Facebook marketing, it can sometimes be misleading. There are so many Facebook marketing tips that can seem effective if not measured or monitored properly. One such idea is duplicating your post.
Your news and blog posts are important to you, however posting or sharing exactly the same post two or more times on your page (often in rapid succession or within the same day or two), with nothing else in between, is just baffling for people who click on your page and scroll down through your posts. Find different ways to say the same thing instead.
Use a different photo or post a link to the event (or your blog post) about it. Try to intersperse the repetition with other unrelated posts. Another one is Facebook hash tagging. This is one thing we have to get straight here—Facebook is no Instagram. You cannot add hashtags as if you are in your Instagram profile—it will simply be a waste of time.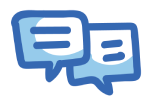 Test one thing at a time, starting with images
The first thing most Facebook users notice is the image, so one of the most effective Facebook marketing tips we can mention is make yours stand out. Create a single ad, then duplicate it six to eight times, changing only the image. Run the campaign on Impressions so you can maximise views, and refresh the results every couple of hours.
It will soon become apparent which images are best. Turn off the low performers and duplicate the high performers, revising the ad copy to test messaging.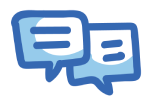 Use a "lookalike audience"
Upload your contact lists when you set up Facebook ad audiences, even if you're not currently using them for email distribution. A lookalike audience leverages Facebook's incredibly thorough data information on users to show your ads to people who have things in common with your current customers and fans.
While you should also put together audiences by hand, this is a quick and easy way to start getting your ads in front of the right people.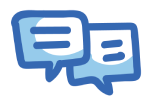 Optimise your Facebook news feed presence
Conventional wisdom says that you should lead with a statement and follow with a question to engage the reader. On Facebook, flip that around, and lead with the question.
It'll get the wheels turning. Also, offer different ways for fans to participate in the social media discussion. Challenge your phrasing on your Facebook posts and add variety.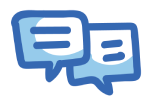 Make it a habit to respond to comments
Too many companies don't respond to comments, shares, and mentions on their social media pages. If you are only using social media to publish content, you are missing the big picture of engaging with your community. It's hard enough to get your followers to engage with a share or a comment.
Respond to customer comments and reviews! Get to know the people who follow you, and reward your followers who took the time to comment or engage.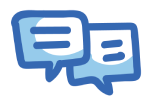 Test long and short-form text
Inside the same Campaign/Ad Set, I'll often create ad variations with long-form text and short-form text, testing a few words vs. a paragraph of text. There's no sweet science here, however again—I'm trying to make as many variations as possible in order to find exactly what converts best for my target.
In the end, I see 50/50 results here, however when you're bidding low, it's key to try different variations of ads, and then pause the ones that are not converting. This will drastically drop your CPC and CPL. So try different variations of text lengths and see what works best.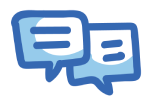 Hire a Facebook marketing partner
Paid advertising is one of the fastest ways to grow your page, however you can make your advertising budget go even further with some help from the professionals. There are official Facebook Marketing Partners around the globe on this list.
Use pre-sized cover templates for your Facebook photos
Choosing the best cover photo for your Facebook page is imperative because it is the first thing people will notice when they land on your page. Spend time to understand how to make your cover photo pop.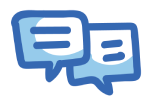 Add a Facebook follow button on your website
If your Facebook page carries your website URL, you should also have links from your website to your social media. Buttons are an eye-catching way to invite your website visitors to follow you on Facebook for more opportunities to engage and build loyalty.
Sometimes, it's as simple as sharing with your friends and family, or putting your Facebook information on your business card. Promote yourself shamelessly.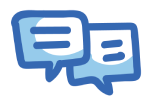 Create Facebook posts that go massively viral
It's an oldie, however a goodie. Everyone wants to create posts that are wildly popular and garner tons of likes and fans. Look for important elements that go into viral Facebook posts and how you can recreate it with your business.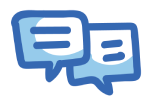 Embrace new content formats for more organic reach
Finding that links posted on your Facebook page go unnoticed without promotion? Facebook wants to keep users on their platform, and know the value of their ad network, so you can understand why they limit organic reach.
However, they want to push the latest content types, such as Live Video or Stories. If you're willing to take a risk on one of these post formats, you're likely to see up to tenfold the organic reach.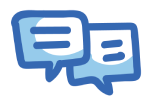 Make sure your cover photo reinforces your brand
Your Facebook cover photo should make a statement for your brand. It should be interesting enough for the audience to stay on your page and memorable enough that they will want to come back.
You must create a professional and customised Facebook page. And finding the  best stock photo libraries and taking your own photos as well are all part of it.. Learn about the optimal sizes for your cover photo, profile photo, various other elements, and how they function within your business page.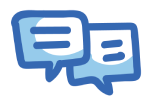 Prioritise growing your organic reach
Facebook has a dark side. Its mysterious algorithm makes it difficult for many businesses on Facebook to reach all of their fans. If you want to avoid paying for your reach and prefer the organic approach. One of my favourites is posting at odd, non-peak hours—which is totally against conventional wisdom, however the reason behind it is fascinating.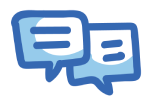 Make sure you have invited the right audience to your page
One mistake small business owners make with Facebook marketing is that they invite the wrong people to follow their Facebook page. I've seen many people invite every single member of their family (including that long-lost cousin in Arkansas) to follow their business page.
Problem is, most of their family members are not their target audience. Facebook pays attention to the people who are following your business page and they will show your page to other people with the same qualities. Make sure that the majority of people following your page are potential clients/customers.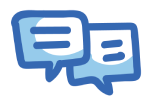 Prioritise ads over boosts
The number one paid marketing mistake I see realtors (and everyone else) making on Facebook is using boosts over ads. Boosts are fine and can get a few extra likes or comments, however with Facebook ads, you can do so much more!
Ads will only go to people who fit into the specifics you target. For example, I can aim for people with interests like "real estate." Also, you can install the Facebook Pixel on your website which allows you to target either people who have visited your website or a lookalike audience.
While you can't see who those people are, you know they're already looking at homes for sale or what you do for sellers! You can't do that with postcard marketing, and it's a fraction of the cost.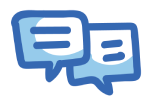 Add UTM tags to your links
As a very busy marketer, oftentimes you take hours to write the perfect blog post, draft and test, test, test, and re-test your email campaign before hitting the schedule or send button. You work to craft the most compelling headline for the Facebook posts you will be sharing.
After all this work, you login to Google Analytics to see how amazing your campaign is performing, however often feel deflated because you see "Direct Traffic" as the highest traffic source. If this sounds familiar, you probably forgot one simple step: tagging your links with UTM tags.
If you had done this before filling up your Buffer content calendar, you would see far less Direct Traffic and Unknown Sources and more of the defined referring sources like Facebook. You would even see that the unique graphic you spent an hour creating in Canva is the primary driver of conversions.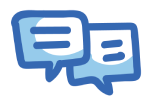 Come up with creative strategies to keep your fans engaged
Because it is a social media platform, most Facebook users only devote a short span of attention before they scroll down to other content. Marketers will have to be creative if they want to keep their target market interested.
Think about the different methods you can use to engage your customers. Whether it's with apps or images, you can—and should—try different methods to reach your audience. It may be a combination of methods that work best.
Start doing Facebook live broadcasts
Often due to discomfort or fear, businesses avoid broadcasting live to their fans. It takes courage to go LIVE the first time, however it's an important "next step" in your marketing. Talk about your subject matter; it could be accounting ideas for tax time, tips for starting a new business or even favourite recipes from your kitchen. Just be passionate and it will show.
Why? Because Facebook gives priority to Live and if you want to reach the majority of your fans, then use Facebook Live. Start simple and be consistent in going live, and before you know it you'll start to gain traction.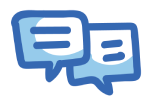 Post at optimal times
One of the most important Facebook marketing tips is about time. As any marketer could tell you, Facebook's algorithm favours content by your friends—not content from business pages, even if you've liked and followed them.
The easiest way to overcome this obstacle is getting the most likes, reactions, comments, and shares on your content as possible to show Facebook that your content is worth keeping in your followers' feeds.
To do this, go over to your Facebook analytics (called Insights), which are available at the top of your business page if you have business manager access. Once there, explore your social media engagement statistics, and work out when the best time is to post.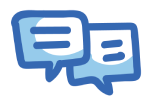 Engage with other pages in your niche
Facebook is simply one big community, so it's not unusual to say that being neighbourly extends even to Facebook marketing strategies. Engaging with other pages in your niche can be as simple as leaving thoughtful comments where they can be seen by your target market.
You should focus on increasing your organic post reach—because the more your posts get liked and shared, the more your reach and visibility increase. And ultimately, this is what will lead to the organic growth of your page.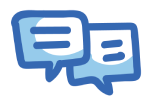 Understand how to work with Facebook algorithm
Over the past few years, Facebook has been rolling out algorithm updates that have resulted in decreased visibility for businesses' organic (non-paid) page posts. This has made some old Facebook marketing tips pretty much redundant.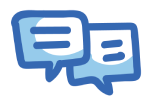 Make good use of "audience insights"
Facebook provides a plethora of tools that can help you make your ad campaigns more effective. One of these includes Audience Insights. With Audience Insights, you can upload custom audiences or look at users connected to your page to gather deeper information about what your current audience may be interested in.
You can match it with your email list of past purchasers and find out what users who like your product enjoy. You can also search by interest to come up with new and creative targeting opportunities.
By diving into the demographics of your current audience, you can figure out how to target like-minded users who will be interested in your product or service. If you are not constantly researching and refining your audience, you are going to miss the mark when it comes to creative and messaging. Knowing who you are speaking to is as important as how you speak to them.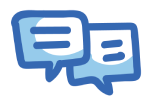 Set your budgets for lifetime vs. Daily
This Facebook marketing tips is something we learned the hard way. Facebook is interested in making sure you spend your ad budget every day. When you set a daily budget, Facebook will serve up your ad as often as it can. That means you may exhaust your budget early in the day and miss out on valuable impressions.
For example, your ad may hit the East Coast at prime time, however you may exhaust your budget before people on the West Coast have even gotten home from work. A better way to structure your budget is to set a lifetime budget. This way, Facebook's algorithm will plan on spreading out your ads more evenly throughout the period and you will get more consistent impressions.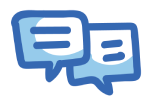 Be proactive in adapting your current campaign
Immediately after hurricanes Harvey and Irma in 2017, we noticed that some advertisers were still targeting people in geographies impacted by the storms with ads in the Facebook news feeds.
For example, in Florida, a local zoo was still running their ad after the storm, despite the fact that they were closed indefinitely from damage. Dollars are precious, especially for a nonprofit organisation—and it's painful to see them wasted like this.
What this told us is that these advertisers either a) outsourced their ad campaigns to third-party companies that were not being good stewards of their client's budget or b) had an internal employee responsible for the ad campaign, who neglected their duty to pause the campaign from running in hurricane-impacted areas.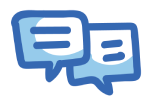 Master the technical aspect of Facebook advertising
Facebook Advertising is powerful to begin with, however with some light understanding of how its pixels work and some code manipulation, you can make it even more powerful.
The problem is, most marketers don't dare to go into the "code-side" of things—though they should. It isn't that complicated!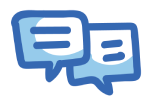 Use a call to action that works best for your target Facebook audience
Have you pondered what wording to use when advertising your Facebook page to your customers? Try sharing content or tips that matter to your customers, and use that as your CTA. Write something like "Follow our FB page for daily Facebook marketing tips" or whatever it is you offer.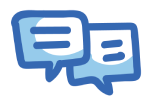 Be familiar with Facebook image dimensions: Timeline, posts, and ads
When you're in the process of designing your Facebook page, you need to know the exact dimensions for optimal images. This includes working with images in different elements of your content. It's great to have compelling social media content, it's bad if the image doesn't suit.
Avoid group spamming
One of my favourite Facebook marketing tips is that I would recommend to anyone getting into Facebook marketing is to stray away from "group spamming." This is definitely a common mistake made by beginners and agencies alike. Groups on Facebook play an important role in AUTHENTIC communication.
No one wants their local neighbourhood page blown up with spam links and promotional items. If you do want to promote within these groups, take an authentic approach.
If you are approaching your local neighbourhood page and you're a pizza shop, maybe hold a pizza promotion where proceeds benefit a local and beloved charity. Don't let your business put a bad taste in your customer's mouths by over-promoting within Facebook groups.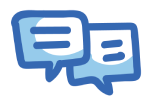 Focus on sales copy
Contrary to popular belief, I've written Facebook ads with copy that was over four pages long in a word document—that directly led to over six figures in sales. Of course, this will only work for in-newsfeed ads that are presented as a post, so make the first three to four lines as compelling as possible so they'll want to click on "read more."
If people are going to click through and become a lead, they're naturally going to have objections to giving their email or other contact information away. These are things people protect like their lives depend on it.
They want to know that what they're getting in return for their information will be valuable and align with their needs, and of course, that they won't get spammed.
It can take a lot of copy to hit all those points, build a case, and get the opt-in. However at the end of the day, if you have something they want, they'll click through to get it—as long as you squelch all the nagging doubts in their minds acting as a barrier to becoming your lead.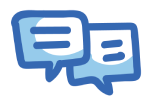 Hire a freelancer to save time
When marketing your business page on Facebook, you'll want to make sure everything is set up quickly and properly from the very beginning so your Facebook marketing can hit the ground running.
Save yourself some time and hire a freelancer who knows all the Facebook marketing tips, to create and set up your business Facebook page.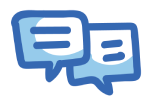 Be careful when putting text in your ads
Facebook used to have a 20 percent rule. Facebook would lay a grid over an image and if more than 20 percent of that grid had text in it, the ad would be rejected. That rule is no longer in place technically, however it still kind of is in practice.
Now, they've changed up that rule, so it is not so strict and you can request a manual review, however Facebook still prefers "little to no text" in ads. Even if an ad is not rejected for having too much text, the ads with text in them tend to get lower quality scores, lower engagement, and therefore perform worse and cost more.
If you choose to use text, make it highly stylised. You have the ability to write copy to accompany the post—choose a high-quality image to accompany it, without text in it.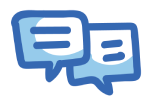 Always add caption to your videos
Video is always going to feature in a list of Facebook marketing tips. According to HootSuite, 85 percent of all video on Facebook is watched with the sound off, so don't forget to ALWAYS add captions to the videos that you have directly uploaded to Facebook.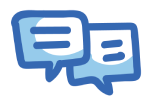 Be very careful when targeting on Facebook
Put bluntly, Facebook ads have a large problem with spam—spam views, clicks, and likes. I've seen campaigns that were 90-plus percent spam clicks and likes. A page from a bot network does you no good.
The best tactics I've seen for combatting this are to use an "optimise for conversions bid" strategy and restrict the countries you target. Most of the spam comes from a handful of countries. Segment your ad campaigns by country, and block any countries that have high clicks/likes however low conversions/engagement.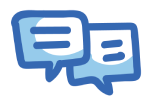 In Summary
Facebook is an awesome social network where local business owners can connect with their customers and spread awareness of their services and products. After reading these Facebook marketing tips, you should have the motivation and knowledge necessary to have a successful Facebook business page.