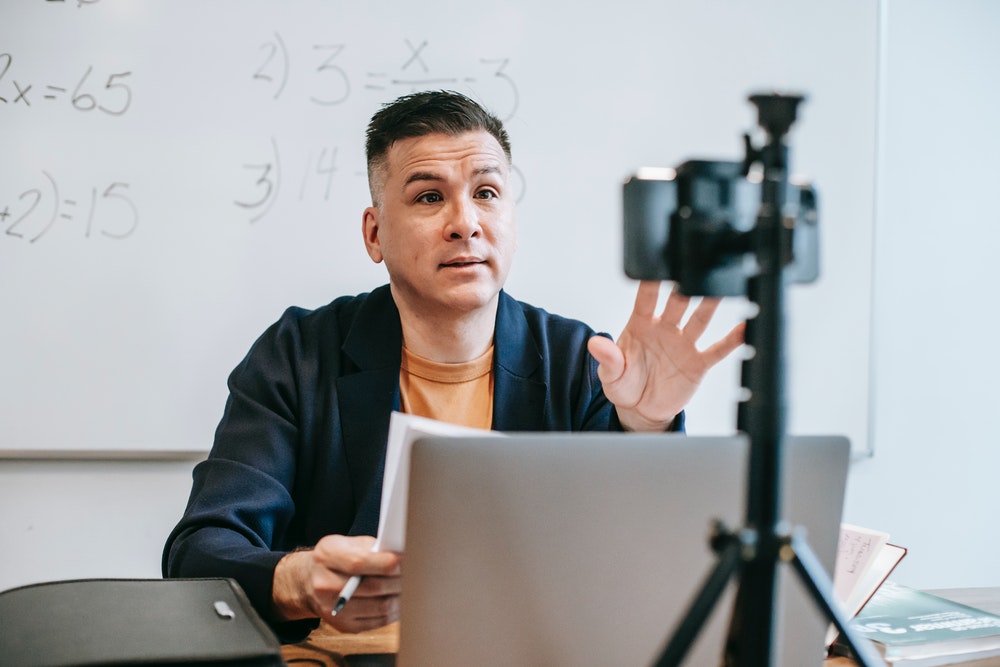 The rise of technology and the Internet has opened up a space for online learning. Students are seeking easy, accessible, cheap, and flexible ways to learn. It is also an opportunity for experts and educators to share their knowledge online and make money!
Would you like to start an online school? It is quite easier than you think! This article highlights steps on how to create and launch a profitable and successful online school.
Building your school website & brand identity
For starters, develop a good website that will host your online tutoring platform. A website can be developed from scratch. Of course, this approach is tailored but time-consuming. The alternative route is to build your website from market-available ready-made solutions at a reasonable price. You can use options like Content Management Systems (CMS) like Moodle to fast-track development.
You should also develop a brand identity by using a unique professional logo, colours, right fonts, and multiple themed templates on your website. Now, launching an online school with a great website and identity makes an enticing appearance. It creates an everlasting impression on users.
Planning and developing the online course
It is a business and you ought to find a profitable idea for the online course. This will help you come up with ideas for creating eLearning content. Choose a course that you are knowledgeable or passionate about. Course content creation requires setting learning goals, developing course outlines, choosing learning methods.
Consider giving a catchy title to your course and a friendly course layout. Training materials include texts, documents, blog posts, audio, or videos. This guide https://setapp.com/how-to/record-screen-with-audio covers some of the ways to record the screen on your Mac with sound. It will help you to deliver the best audio-visual experience for your learners. After all, you want to stand out in the market!
Choosing a learning management system
Again, it is imperative to choose the right learning management system. A good system should be easy to use, accessible anytime, offer valuable insights and easy to customise. It should give users search options along with features like handling automatic learner registrations. Better even, it should be easy to integrate with other third-party systems.
The learning management system helps you track everything and reduce the risk of human errors. LMS can also be integrated into the school learning website at ease. The system should have excellent reporting functionalities to help in tracking the progress of learners and identifying the key performance indicators.
Finding your online school learners
It is also smart to research and study your target audience better. You can do this by conducting market research to know the needs of your learners based on behaviour, demographic location, age, among others.
Adopt a marketing strategy to sell your online courses and grow the population of your learners gradually. Use social media along with email marketing to find potential learners both locally and globally.
Integrating tailored notifications
Communication forms a good practice in any business. Keep sending tailored notifications to your audience about discounts, upcoming courses, and subscription offers to grow their interest in learning in your online school. You can craft registration, enrolment, subscription & support notifications, etc.
Analytics tracking
Before launching your school, set up the right analytics to help you assess your school's overall online performance by providing insightful data about visitors. You can leverage analytics tools to identify new online tutoring businesses and trends.
Again, be active on social networking platforms and tap into social data where you can. Analytics will optimise your website performance by highlighting how the audience is interacting with your content.
Invest in advertising & marketing
Ensure consistent growth through continuous promotion and marketing. You want to increase your reach and generate more funds from more learners. Craft a strategy to sell your courses to prospective clients on a budget. Don't forget to deliver value to the learners. It will keep them coming for more and earn you referrals.
Final remarks
Starting an online school is easy, very lucrative, and profitable. However, dedication and consistency are required to leverage this opportunity. Analyse the market and establish a niche you can carve. Then, invest in creating proper content, deliver value, market your content and you are bound to grow!