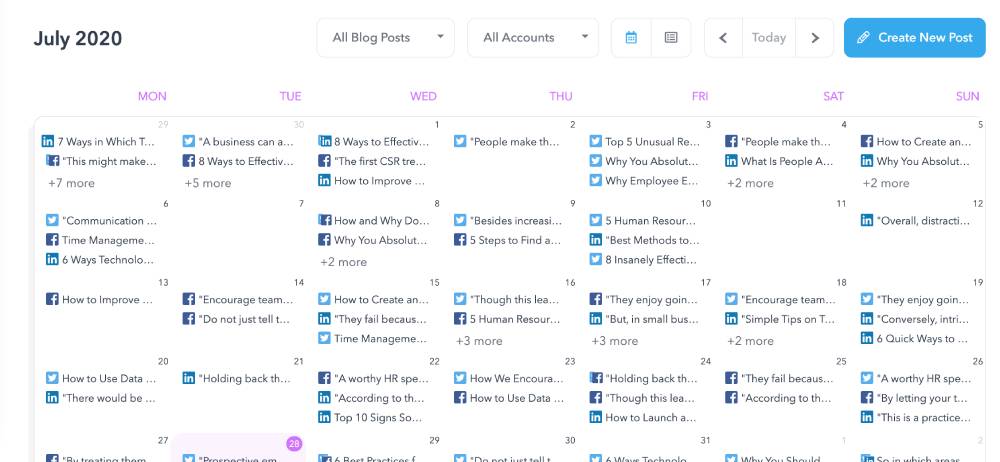 In this article, I am going to explain how I create 12 months of social media posts from one blog post in less than five minutes. Sound incredible? Well the social media scheduling tool I use, sure is incredible.
I have been using it for over two years, and I have published thousands of social media updates for a number of blogs using it. Are you ready to learn more about this? Ok, so the secret weapon which I want to show you is called Missing Lettr.
The whole thing is really easy to use, web based software which uses an AI of sorts to help you with the process of creating unique social posts across Twitter, Facebook, LinkedIn, etc in a way that gets clicks.
The way it works is when you have set it up, it keeps an eye on your blog, and when you publish a new post, it will send you an email saying your social marketing campaign is ready to be scheduled.
By using this tool, you are making sure you're getting it in front of more people and growing your traffic organically.
Yes, it has automatically (or magically!) created a social marketing campaign for that blog post, which will be drip fed to your social accounts over the next twelve months to start driving traffic back to your site and increase social engagement.
This social media scheduling software will automatically grab images like the featured image and then it creates a description that will go out across your social media posts. It will even automatically embedded a bitly link (or your chosen url shortening service) with some tracking, so you can see the effectiveness of each post and campaign.
It will grab your blog post headline, then combine it with some branding and using your brand colours, it makes some great posts automatically. This is effective social media updates in no time at all!
So then you review the posts, swap any images or quotes in a few seconds, and then you approve the campaign to be scheduled. It will even automatically recommend some hashtags from the content, which you can keep or swap for your own.
Once you are happy and it schedules, it will send out those posts throughout the next 365 days or shorter if you choose so. It is all customisable, along with visual templates, hashtags, time of day to post; it is a super powerful tool.
So you can just basically spend the next five to ten minutes going through and customising each of the social media posts it has generated, and once you are happy with the whole social media campaign, then all you need to do is click submit and that's the end of it. Amazing.
You can even get  this social media scheduling software to republish your blog posts straight to Medium, for extra eyeballs and promotion.
They offer a 14 day free trial, and then their plans start at a very low $9 a month (plus two months free if you pay for a year). Go check Missing Lettr out and try their trial!