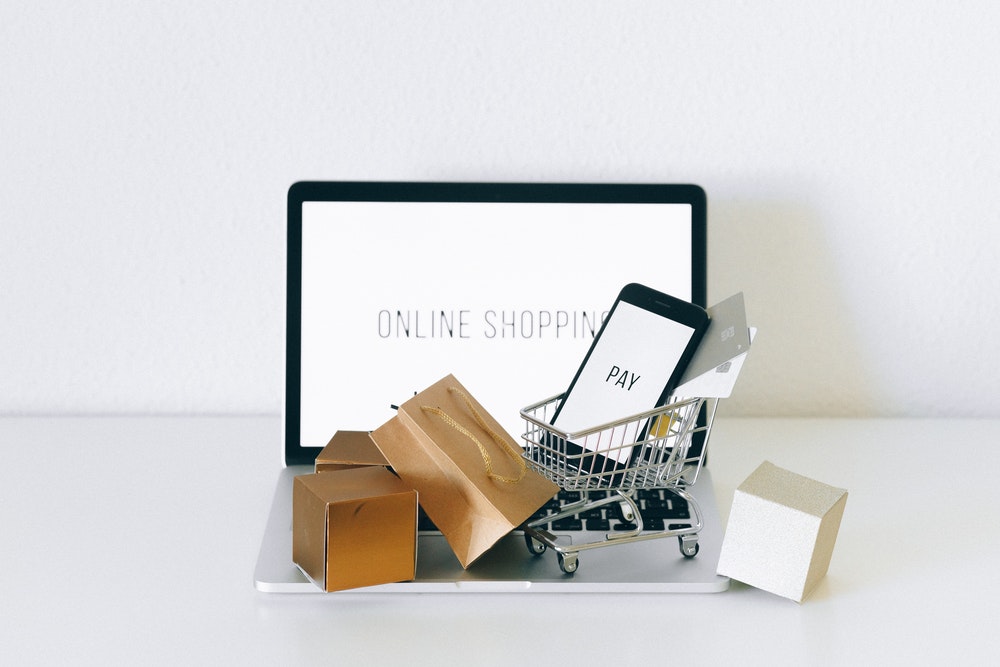 Why Amazon FBA? Is it too late to start an Amazon FBA business in 2021? Is Amazon's business scalable?
These are the frequently asked questions by an aspiring Amazon FBA seller who wants to build a sustainable online business using Amazon. In today's article, we are going to answer all your queries.
Starting an online business in 2021 brings many advantages for every aspiring entrepreneur, with multiple online opportunities, multiple profitable businesses to find inspiration, and many successful mentors to follow.
One such business is selling products on Amazon as a third-party Amazon seller. Amazon is a great platform that you can leverage to get started in the eCommerce business.
Every year there are many eCommerce businesses that get started but according to Forbes, almost 80% of them fail. The most common reason for their failure is not establishing a customer base.
Since 2000, Amazon has allowed individual sellers or businesses (small to big) to sell products at Amazon's marketplace getting all the benefits like its huge customer base, FBA, and many more.
More than 50% of total sales on Amazon come from third-party sellers. Even if you have a website or not, you are a new seller or old, anyone can leverage the platform and start selling on Amazon.
There are thousands of third-party sellers whose sales account for millions each year and are making six-figure incomes.
Let's discuss more about Amazon FBA and how to start selling on the platform.
What is Amazon FBA?
Third-party sellers contributed more than half of Amazon's revenue. A report has said that almost 73% of Amazon sellers in the US use the FBA program.
Entrepreneurs and small to medium-sized businesses all are leveraging this world's largest eCommerce platform.
What is Amazon FBA? FBA stands for fulfilment by Amazon. As the name suggests this service by Amazon provides full fulfilment of the orders on behalf of the third-party sellers.
Amazon handles the storage, packaging, shipping, and customer service for all the Amazon FBA sellers. Yes, there are some fees associated with this service which we will discuss in further detail later in this article.
Amazon FBA service offers more flexibility to sellers by taking the burden off their shoulders. By automating many of the menial tasks like packaging and shipping, Amazon FBA allows the sellers to concentrate more on other selling practices that will increase revenues and maximise customer experience.
How much does it cost to sell on Amazon?
Amazon FBA Fee calculator
Amazon provides an FBA fee calculator or Amazon profit calculator for you to calculate the total fee charged by Amazon based on product size and weight. The calculator will give you the most accurate data on commission and fee which will help you the best product to sell.
How to use the FBA fee calculator? You can google "Amazon FBA fee calculator" for your country and go to their website. Enter your product's URL from Amazon, or the product's name or product ASIN.
You then have to enter all the other details there as asked. It will show you an estimate of the Amazon FBA fees and the product's profit.
Let's look at the breakdown of how much it is needed to start an Amazon FBA business in 2021
Cost for Software that you will need: $500
Product samples cost: $150
Cost of Inventory: $1500
Getting Barcode or UPC code: $40 to $250 per 10 barcodes
Products shipping cost: $500
Giveaways or PPC: $250
Amazon seller central fee: $39.99
Amazon course online (optional): $2000-$5000
Finding a perfect product to sell on Amazon FBA
It is not only the platform that determines success. There are other factors like good products and variables such as market demand, pricing, branding, and other things.
Fulfilment by Amazon business is similar to any other business in the world. Higher the risk you take higher the gain. You just need to find your own product. You should have your own approach and you should dare to go where nobody else is going.
Research and think outside of the box. That is how you will find the winning products that are not saturated on Amazon. You must put a lot of thought into how you can add value and stand out from the competition.
It is this simple to find products that sell like crazy. Just search Amazon bestseller on Google and follow www.amazon.com/Best-Sellers/zgbs.
With this, you are already ahead of a bunch of people that are guessing. You are able to know what is selling best. In addition, you will also find what price people are buying your products. This is the most competitive information, right?
Finding non-competitive products to sell on Amazon FBA business is the most difficult thing in the entire business process. You can't just think of a product and jump in to sell it on Amazon. It was possible in the past as there were few sellers and a handful of reviews on their products. The market has got more and more sellers now but that does not take away the opportunity to sell.
You have to put an extra effort into product discovery. Read Amazon reviews, use tools like Jungle Scout, Viral Lunch, merchant words, etc. to identify the product demand in the market. Set filters to the search results and target products ranging from $5k-$15k per month but having reviews less than 100. The products with low reviews are the ones new to the market and also less established.
Market Your Amazon FBA Business
Be formidable from the very beginning. To be distinctly ahead of your competitors you must have a strong promotion strategy to get to the top of the ranking. The top search results get the bulk of sales. See by yourself and you will find out. The sales of the products at the bottom of the page will just be a fraction of the sales of products at the top of the page.
The more products you sell, the more reviews you get. It may seem reviews are small things but they add a huge advantage to your product over the new sellers entering your market.
Spending enough on marketing your product will also add to getting early sales. To reach your product to the desired customers you need to get a good Amazon search engine optimisation (SEO) listing. Similarly, a quality product photo will attract customers as compared to a blurry age-old looking picture of the product. You have to strategically and carefully identify the market with low competition.
Benefits of starting Amazon FBA business
Are you planning to start the Amazon FBA business in 2021? If yes, this will be the best decision you have ever made.
Even in the worst economic crisis with the rise of the COVID-19 pandemic, Amazon FBA sellers' revenue statistics are ever-growing. Here are three best reasons you must start your Amazon FBA business without a second thought:
Manage your working hours as per your ease. You can literally be your own boss.
You can work from home with just a laptop or a desktop. Bid a farewell to the days you would go to the office with a hectic schedule.
Effortless logistics and shipping by Amazon. You can save a large amount of time and focus on other important aspects of your business.
Conclusion
It may seem that success today on Amazon FBA business is difficult, but the door is not yet shut. For those of you wanting to build and flourish your business through Amazon, Amazon FBA provides an expedient alternative. Merely having a dream is not enough; investing in educating your brain on what you want to master is a must.
Author Bio
Kevin David is a self-made multi-millionaire, started his entrepreneurial journey as a leading Amazon FBA seller. He is now a world-renowned leader in eCommerce, entrepreneurship, social media, and online business. He has created three online softwares as well: Marketer Magic, ZonBase, and ShopInspect.
Kevin has been featured on Forbes, Entrepreneur, and Inc for his achievements. With his training courses, he has helped hundreds of thousands of students all around the world to follow the path of their dream and achieve financial freedom.