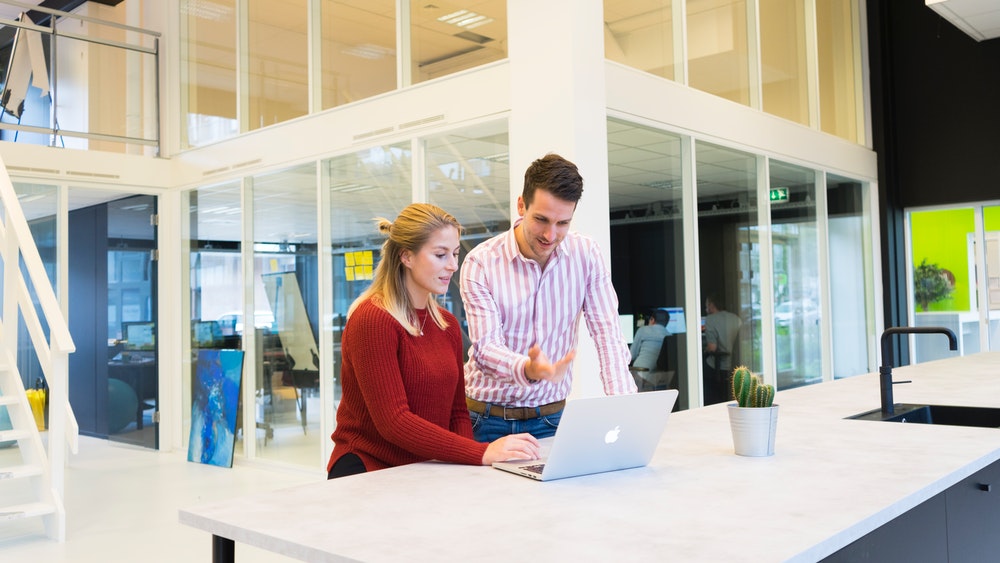 Before an employer considers you for a position, someone in human resources does an Internet search on your name. Have you ever tried it? What comes up? You can find your social pages, your past addresses, and even phone numbers thanks to the open policies of the vast number of people search sites, career networking sites such as LinkedIn, and social networks such as Facebook.
However, beyond that, a simple search on a business name can reveal the owner of the business, including name, address, and personal information. If you're planning or already running a business, this could be good or bad. If you're an extrovert and serious networker, or prefer transparency in business, you may feel comfortable with this.
However, if you're working from home, have small children at home, or just prefer to keep your personal information off the internet, know that there are steps you can take to maintain your personal privacy in business.
Once it's on the Internet, consider it public knowledge, indefinitely. So think ahead and plan your privacy boundaries for the sake of your own personal life, and your family's privacy.
Let's start with the registration process. Did you know that many states will allow you to register your small business using a PO Box as the address? Not only does this prevent disgruntled customers from showing up at your door, however it also keeps the business spam out of your personal mail box at home. How many unsolicited business credit card offers can you handle in one week?
Also, when you register your business, do not use your home telephone number or personal mobile. For a small outlay, you can use an Internet based phone number, VOIP or second line app on your mobile phone.
Many departments, such as ASIC, allow for searching of business registration records. Do you know who pounces on those records? Credit card sales companies, business loan companies, and other marketers. Not only do they call five times a day, however they rarely leave voicemails, so you don't know who is calling. If you do an Internet search on the phone number, it will usually return complaints about unsolicited sales calls. That's just the nature of owning a business.
People search sites
When you do an Internet search for your first and last name, you will see your name pop up on people search sites and public record sites. If your business name and personal name can be linked together on the Internet, identity thieves and scammers are one step closer to you.
If they order a report from one of these companies, they have a lot more information about you, and that makes it much easier to get to your business, your assets, and your family. Even if you aren't concerned for your business, know that your personal privacy is your right, and your family's right.
However, getting your information removed from these sites is easier said than done. They want proof that you are who you claim to be. It can be an uphill challenge indeed. Most will have details in their terms of service. Some terms of service claim you cannot be removed due to public information rights. Do not back down.
Most companies will require you to send a letter by postal mail with your name, personal information (never send your social security number), and the last five, sometimes all, of the addresses that you have lived at. It sounds tedious, because it is, however it's also worth the trouble.
Think of it this way – If your business venture took off like a rocket and you were a billionaire one year from now, would you still want that information available to the public? Start planning for your success today.
Social Networking Sites
By now you've no doubt opened a new tab and done a quick search for your name. You probably found your personal Facebook, LinkedIn and Twitter accounts, etc. These privacy and security measures are easy to control. Use a nickname, display your profile to your friends only, and know who your friends are.
Keep your small business social media profiles seperate from your personal profile.
If you approve anyone who requests to add you as a friend, you could be bringing a business competitor, a potential scammer or identity thief one step closer to your personal life. Just because someone you do know is a mutual friend found in that column to the right, does not mean a thing.
Some people approve friend requests like it's a popularity contest. It's not your friends' responsibility to look out for your personal and professional privacy – it's yours. Keep the two identities separate and respect your own privacy first.
Domain Name Privacy
Do you have a domain name? Go do a search of the name, in quotes, and don't forget the dot com at the end. Did you find your domain registry information? If you opted to pay for the domain privacy, you would only see the domain registrar's information. If your domain registrar didn't offer it, or if you opted to forgo it due to the cost, or simply not understanding what it was, then you will see your personal information as the domain name owner.
This may include your legal name, address, and contact information. What do you think a disgruntled competitor, or just a general scam artist could do with that? Always protect yourself and your privacy on the Internet.
Career Networking Sites
Do you proudly display your new business name on your LinkedIn profile? Do you also have your resume displayed, perhaps with your personal address? Although most details require a user to be logged in, it only takes a few minutes to register a bogus account and gain access to your details.
Consider carefully the pros and cons before you decide to link your business name, personal name, and personal details. If you decide to use a PO Box or virtual office when you register your small business, you're one step ahead.
In Summary
When it comes to doing business online, and in general, do whatever you can do to keep your personal identity and business identity separate. This not only helps you, however it also helps your business reputation, and your family.