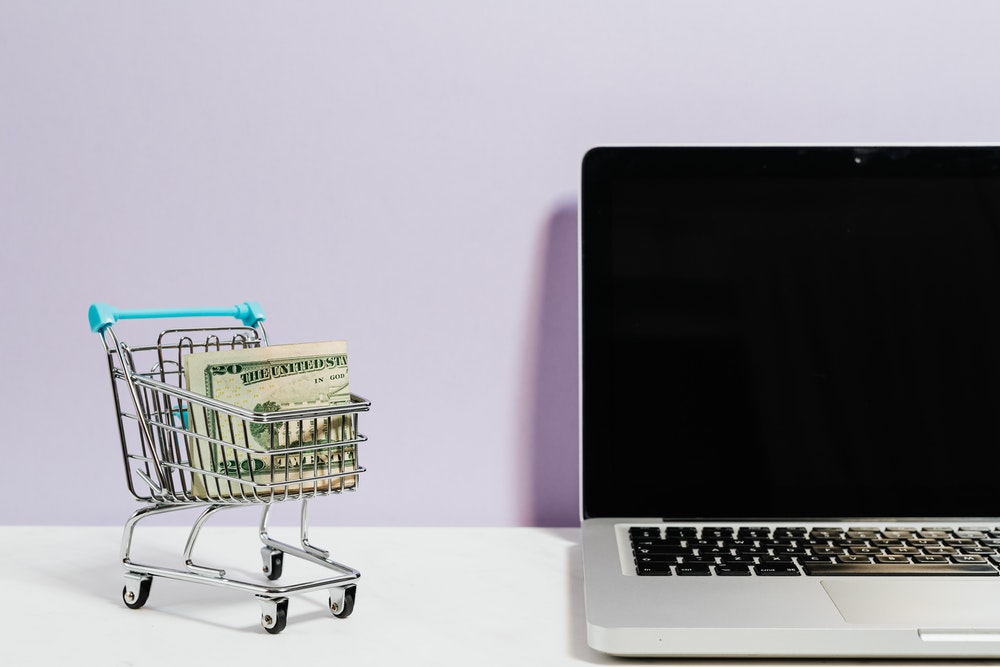 What will be the main eCommerce trends in 2021? E-Commerce is an ever-changing business. Every year new trends emerge that you need to pay attention to in order not to be left behind.
The events of this year have marked a before and after in the world of eCommerce. Google searches that include the words "buy online" have increased by 50% in recent months, and the situation has forced brands to make efforts to adapt at full speed.
During the coming months and years, we will witness a brutal escalation in the numbers of this business, with some innovative trends dominating the landscape. Let's see what they are and also some tips to implement them. 
5 eCommerce trends in 2021 to keep in mind
1) Increase in sales by voice search engines
To the strong growth in sales of devices with smart speakers, such as Amazon's Echo or Google Home, we must add an increase in the number of devices that incorporate this technology. 
Currently more than half of users use voice search more and more for more things. For their part, Google and Amazon are working hard to add languages ​​and capabilities to voice assistants, improving the search experience. 
More than 20% of users of voice assistants use them for activities related to a purchase, and it is an upward trend. Retailers capable of optimising their e-commerce also for voice searches will enjoy a significant competitive advantage in the coming months.
How can you optimise your eCommerce to position yourself in voice searches?
Optimise your content to the maximum. In addition to classic search engine optimisation strategies, which marketers are experts at, remember to include questions and answers in your text. And, of course, experimenting by checking the results with the voice assistant that is closest to you is the best way to learn!
Consider creating an Alexa skill and/or a Google action for your business: they are applications that connect brands and users through voice. With it you can make your website or your mobile application accessible through voice.
Check that your products can be easily purchased using voice commands.
2) Accessibility
Is your eCommerce accessible? The accessibility concept applied to the website refers to the optimisation of the website by making it navigable for any user, regardless of their intellectual or physical limitations, and is one of the eCommerce trends in 2021 that you can no longer ignore. 
According to the latest Google guidelines, web accessibility will be a very relevant ranking factor from 2021. Enabling voice web navigation systems is also beneficial for accessibility, but other optimisations need to be included. 
How to make your website more accessible?
There are online tools to audit the accessibility of a website. For example, Wave provides a list of all accessibility errors. Among other corrections, it is necessary that the contrast between the background and the typeface is optimal for visibility, that the font size can be configured or that all images include "Alt" text.
Make sure you meet all possible specifications in terms of accessibility to improve the SEO of your eCommerce.
3) Omnichannel
Omnichannel refers to the ability of brands to provide an excellent shopping experience through any channel and on any device. 
The online shopper rarely starts and ends a purchase on the same device at the same time. 
Perhaps a product catches your attention while you spend some time entertaining with your mobile on a social network, continue comparing prices and qualities on your work computer in a spare time, and end up making the purchase decision at night while sitting on the sofa with his tablet. 
These types of patterns are the most frequent, as the latest studies show: more than 70% of respondents admit to using different devices in their purchase process. The proliferation of mobile phones contributes to promoting this behaviour.
On the other hand, the latest eCommerce trends in 2021 point to a diversification of the channels available to get products to customers: collection points, home deliveries …
How to provide a consistent omnichannel experience?
To provide the solvent omnichannel experience that the market demands, the retailer will need a technological solution, a comprehensive management platform with the capacity to manage the online and physical business effectively. 
Good business management software is the right tool to guarantee a personalised eCommerce experience for each client, facilitating the possibility of offering different options for purchase channels.
Experts also advise, when budget permits, the creation of a PWA (progressive web app) or a mobile application. The main advantages of the PWA over the eCommerce website are the faster loading speed and the ability to show products to customers based on the pages they have previously been looking at on the internet.
And of course, it is essential to optimise mobile browsing in the online store to the maximum. It is estimated that by the end of 2021, mobile devices will account for 73% of total online eCommerce sales.
To prepare your site for the mobile user, it is advisable to examine it with Google's "mobile-friendly" test tool, which will show loading incidents and mobile navigability errors. 
You can also implement AMP on your site to improve your loading speed.  
4) Artificial intelligence: virtual reality and augmented reality as eCommerce trends in 2021
Thanks to technologies such as virtual reality and augmented reality, thousands of retail businesses are enriching their customers' shopping experience. 
There are different ways to apply artificial intelligence to business, depending on the nature of these. 
For example, fashion stores can use augmented reality to allow customers to see what a garment would look like before buying it. This means eliminating one of the main barriers to eCommerce, with beneficial results in increasing purchases and decreasing returns.
One of the most frequent applications of artificial intelligence is the use of chatbots in online stores. The investment required to create a customer service chatbot pays off quickly thanks to its ability to guide them, solve their doubts, or make recommendations. 
Other artificial intelligence and business intelligence solutions make it possible to use the customer's purchase history and their behaviour in the online store to make intelligent product recommendations.
5) New forms of payment emerge as eCommerce trends in 2021
No matter how good the offer of products and prices in your store is, if the payment process is not optimal, you will find that a lot of users will abandon their cart.
For the checkout of the shopping cart to flow properly, it is essential not only to simplify the process as much as possible but also to give customers the option to pay with their preferred payment method, the one with which they feel most secure. 
In addition to credit and debit cards, it includes the possibility of paying with PayPal and also with other digital wallets such as Google Pay or Apple Pay. In certain sectors, it may be advisable to implement systems that allow deferral of payments. 
And finally, among the eCommerce trends in 2021, there is talk of the increase in businesses that will begin to accept cryptocurrencies. The truth is that the more forms of payment we enable, the greater the range of customers we can satisfy, and the more sales growth will be enhanced.
Are you ready for the e-commerce boom?
About the Author
Vikram Rana is Marketing Manager at LiftnGift and has served as the Head of Conversion Marketing at Planet Web Solution. He's an expert in inbound marketing and lead generation.