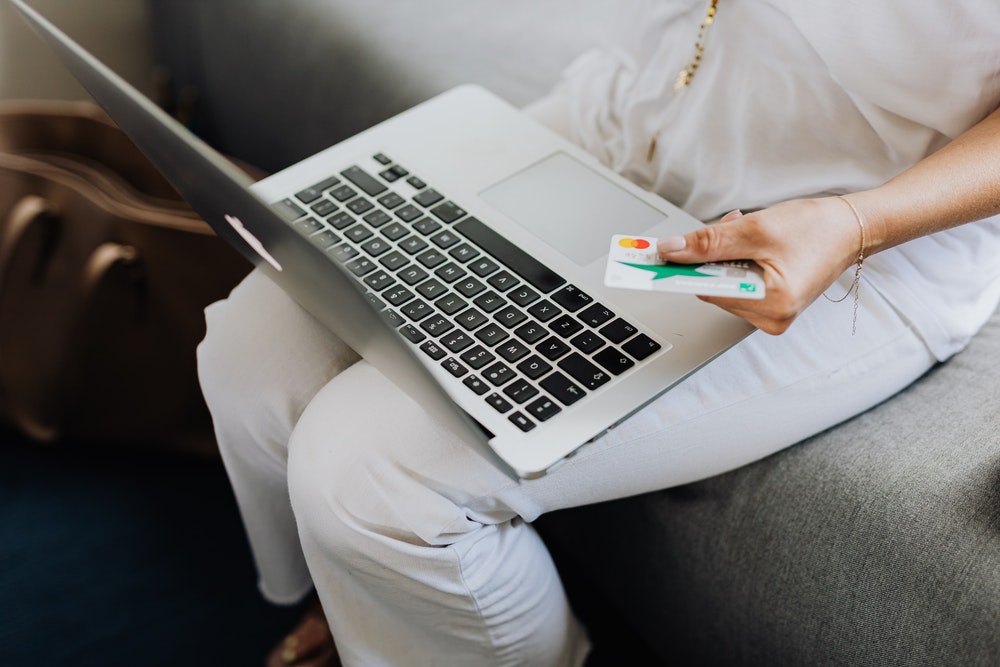 Creating an ecommerce website is a big task. We get it. In such a big task, anyone is prone to make some mistakes. It could be before building it, during the procedure or could be after the website is up and running to make some serious sale. We share 10 common ecommerce mistakes and how to avoid them.
Check out them to know if you are doing any of them.
Choosing a crappy domain name
People are going to recall you by your website's name. Ultimately, that will be the trademark, impression or the word which will circle around in the community if you are providing good services to them. All the marketing efforts and progression you are going to have lastly furthers the brand-name or the domain name, which are generally the same.
Now, the domain name with such importance couldn't be wrong or you should try to make it right to the very small details. Everything which branches out will stand on your domain name and it will also decide your website's attitude or image or personality. It also impacts on your marketing strategies greatly.
Have you ever come across a successful ecommerce website with a long, complicated name? Nope! This is one of the most common ecommerce mistakes.
Here is a simple example: amazon is running a good business, so does the barnes and noble. Both of their domains are,
Amazon.com
Barnesandnoble.com
Now tell me, which one would you prefer to enter in your browser first?
Simple and small things like this matters big. Make sure to choose the best domain name that you can.
Poor website or shop structure
There are many ways to make a bad website. Not just in appearance or aesthetic way, however there are many things in the background which could result in your website in a poorly built structure and it could cost you from poor user experience to a total disastrous outcome.
Here are some ways described for making a poor website:
Bad Platform Choice
Considering static or dynamic over Responsive Design
Incompatibility on different browsers and screen-sizes
Sluggish website
Choosing a right platform is the most essential one. There are basically three things to consider: Development Platform, Content Management System and Templated website builders.
Development Platforms are technical languages by which your website's base structure is going to be written. There are many development platforms (ASP, PHP, etc.) so you need to choose wisely according to your present and the possible future needs.
Also, the type of website you choose affects greatly. There are three major types of website right now: Static, Dynamic and Responsive. Static and Dynamic websites are being used if the requirements of the website are fulfilled with those types. Though, today more and more website-owners and also developers are preferring Responsive design.
Responsive designs fit automatically according to the screen-sizes (no matter if its 600*800 on mobile display or it is a 4k resolution monitor). The website should also work fluently on different web-browsers. So, you better figure out which type you do and will require as the cost of developing also varies and you don't want to throw extra money if it isn't going to be fruitful for you.
After choosing everything right, there is an inevitable need of testing your final website. If buyers on your website aren't going to have a smooth, polished web-experience they will quickly judge you as an amateur entrepreneur and you might lose their trust which is the single greatest loss in online selling business. You lose trust, you lose business and it doesn't matter how accurate your website's or product's presentation is.
Making it complicated
Maybe it is said by Einstein or maybe people have chosen his name to give this quote some importance, however it is quite good when you understand it:
"Any fool can make something complicated. It takes a genius to make it simple."
This suits perfectly for the current e-commerce times. People like the K.I.S.S. concept very much. Any good new website you see, will have simplicity at its core.
Things which scares away the customers are:
Awkward navigation
Perplexing placement of objects
Scary checkout method (Lengthy forms to fill up or asking too many questions)
Obstacles to shopping (requiring ID/password even to add products in the basket)
These are some of the common ecommerce mistakes a visitor would leave your website and never look back. In some cases, websites even put the ID/password option at the landing page instead of displaying the products they are selling.
Firstly, they are at your website to buy stuff. If you can easily get them to do that directly, then you can impress them by your design or could ask for their personal information later. Let them buy first or at least present yourself as without any shopping obstacles. That would be more than enough.
Poor representation of products
There are three main ways make a bad product page:
Bad imagery of the products
Poor Description
Irrelevant offers
According to many researches, visitors get converted into consumers on those ecommerce websites on which the description of the product is explicit, the imagery of the product is excellent with multiple view angles and detailed close-ups (you can consider 3d rendered images too). The simplest with enough minimal details would work the best.
Also, the offers you provide on any products page should be relevant. If a person has just bought a high-end mobile phone from your website, then next the mobile cases, external batteries or headphones would be a relevant purchase. Not another mobile phone. If he is looking for a phone for the first time, then the product page should be filled with other mobile phone options.
It is similar to the real world buying. Let's say, a person is buying a mug from a regular store, then firstly he would pick it up first, would look it from all the sides, would check out the shelves for other options, would like to know the price range and good qualities of it from the owner and finally, after gauging and calculating all the options he has including his budget limit, he would decide whether to buy that product from your store or not.
But, if you make some common ecommerce mistakes and kill his desire to buy something at the step with poor representation of the product, the visitor would just leave your website and would search for another ecommerce website, which provides better viewing angles and description of the product.
So, the goal should be attaining the trust of your prospective consumers by giving them the real-world purchasing-experience online.
Not adding customer reviews
There are many new startup ecommerce sites that haven't understood the importance of the customer review section. Reviews are fantastic, as they are user generated content which costs you nothing to produce or publish. It is one of the most vital points in the customer's process of deciding to purchase a thing or not.
Again, a real world example is good to understand this point. Let's say, you are considering buying a car. A good $45,000 car.
The car you are somewhat interested in appears nicely in advertisements on TV with shiny stars driving in it, it also appears on the hoardings and the newspapers daily shows the car on the front page and after your hundreds of search inquiries on google, you see that car's advertisement on every webpage you visit.
Now, after seeing this much bombardment of advertisements, local dealer's phone calls after enquiries, would you just go and book a car for you blindly believing the dealer and the shiny advertisements?
No that wouldn't be the wisest choice. After all the efforts by the car-company to generate trust for their product in your mind, you would like to know what your peers think about it. You would like to know their thoughts and it would be much better for you to get an opinion from someone who already owns the car you want to buy. That kind of reviews would be the most trust-worthy for you, than the company and dealer's advertisements. After knowing the 'real world' performance of the car, you would decide if the car suffices your expectations.
That's just the case in online business. If people are getting other buyers' reviews on the product they are about to purchase, they would read it with much more attention than they would read the actual product page. There they find the answers for the 'real world performances' or 'experiences' of the product.
So, the customer review section is one of the common ecommerce mistakes if you forget to include it.
High shipping costs in the era of free-shipping
Though, most of the new ecommerce websites are providing free shipping, there are still new entrepreneurs who are costing their customers for shipping. No matter how well built your website is or how good your every product page looks, customers would just stride away to another website with free shipping. That's the expense you will have to bear in the online business.
It's understandable (and also the customer will understand) if the total amount of the order is really, really low which will be a total financial loss for you to deliver that product. In that case, you can put a minimum limit of total order amount for purchase to be delivered free of cost (or else you can charge the shipping cost if the consumer is still persistent to buy below the limit).
But, don't keep the minimum order amount too high. There should be a fine line between an average customers' buying capacity (according to your ecommerce's website's product types) and your profitable margin.
Though, at first keep the focus on gaining trust of the customers rather than gaining their money. If they trust you, they will surely come back for another product without a hiccup. Otherwise, your competitor is just one click away for them.
Poor or no business plan/marketing strategy at all
This is really bad. Not having a full thought-out business plan or an outline of marketing strategy is like making a unique product in your garage and keeping it out of everyone's sight. Then you expect your customers to come to you for the thing about which they don't know exists. Would Steve Jobs or Bill Gates have been this rich and famous if they kept their brilliant products in their garages hidden without telling anyone about them?
We are living in a time of heavy marketing. Even the poorest movies gain enough money in the first weekend of its release through extensive marketing before other people realise about its quality. Everyone does basic SEO work on their websites, how about going next level?
We aren't talking about creating poor products and marketing them extensively. That isn't the way you want to operate. That isn't the way, you can stay in the industry of online selling for a long time.
It's about creating a robust ecommerce website with all the best products, after-sale services and transparent terms and conditions and then letting people know about it, in a world where there are many other options just like yours. Brag if you need to.
But, at the end, when people visit your website, the quality of your website, the trust you build and the excellent flawless services you provide will be the main reasons if anyone buys from your store and you come up as an exceptional online reseller amidst the pool of other similar websites.
So, when you decide to build an online reselling website and are grave-serious about running the business, you should avoid common ecommerce mistakes by planning out your business with a firm, effective marketing strategy.
One more thing to note in this topic is to not go for the shortcuts. Options like spam mailing would gain you some quick visits to your sites, however will also label you as an untrustworthy website, which we never want.
Instead, go for genuine options like Search Engine Optimisation (SEO), various types of online (advertising on other websites, active presence on social media, winning awards, mobile apps, multichannel marketing, affiliate marketing, etc.) and offline (flyers, competitions, sponsoring, gifts, TV advertisements, hoardings, print-media, etc.) marketing, generating backlinks for your website or such options which get you in the talks of your prospective customers in positive ways.
Not keeping up with new technologies, trends and ideas
There are multiple trends, ideas and technologies people come up with to further the marketing efforts proficiently, to make things better in multiple ways or create a whole new level of structure for successful business.
You need to follow them all or at least stay aware of the most of them. This way, you could eventually choose the appropriate ones for your marketing strategy which could uplift your sale significantly.
Few of such ideas which are or already have become norm in the ecommerce industry are the upselling, cross-selling, personalization, marketing intelligence gathering, algorithmic recommendations and location based services, etc.
Poor customer service
This is another thing which customers fear the most in an online purchase. What if their product comes broken, defective or isn't the product at all which they ordered in the first place. They scare for a lot of reasons as they have already paid for it and generally want the right product instead of the full cash back (because it will cost them another effort of purchasing).
In the products bought from a brick-and-mortar store they would just go back and replace it or will get their cash back. They trust it. They know that they could go that place at any time.
But, how can they grab the neck of an online website, if they get the wrong product? A website could go careless to pick up the phone even in the worst case scenario. This scares them a lot.
So, you are required to go two steps ahead than the physical stores. You need to provide them excellent after sale services such as toll free customer care number which works 24×7 (and other communication options such as email address, address of the company's sales department), guaranteed replacement for wrong/defective product, multiple appropriate payment options according to the regions (for instance, Cash-on-Delivery payment option is very much popular in developing countries like India).
You need to take care of your customers after selling the product. It will make sure their return for another purchase.
Vague terms and policies
Though, not everyone reads the terms and policies of the ecommerce websites, they will, when they find a need to get clear about something in legal terms. It generally happens when they are doing some big purchase like an expensive mobile phone, TV, Camera or computers. When a question arouses in their mind and they want a clear answer for that they would either call the customer care, or would go on the site in the FAQ or Terms and Policies section.
There you need to be explicitly clear about the every terms, conditions and probable scenarios which could occur. It will help them to decide about their purchase and will also get some sense of your reliability and trustworthiness.
Whether it is return policy, replacement policy or the whole store policy, just make them clear-cut and unambiguous.
Summary of common ecommerce mistakes
These are some of the common ecommerce mistakes which any ecommerce site owner could make, so if you are one of them, or are going to be, keep them in mind to lessen your troubles.