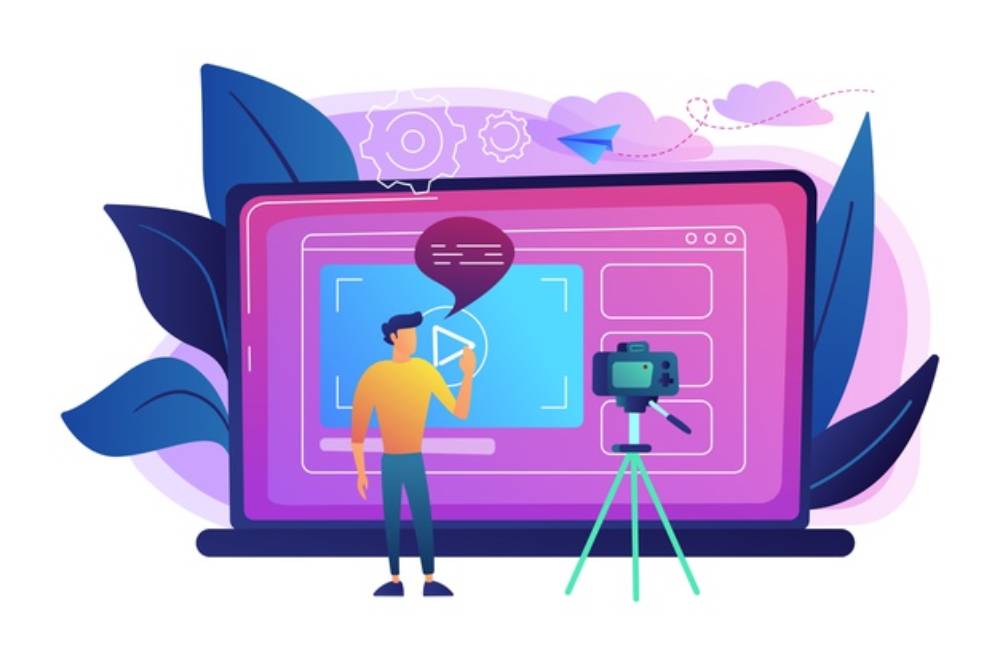 Explainer videos have become a popular marketing tool to raise awareness and increase conversion rates. Many marketers have used this approach to better promote their brand, especially on online platforms.
If you've heard about this strategy somewhere, the Dollar Shave Club's explainer campaign must have come to your mind. Their explainer video helped them become a $1 billion worth company and converted around 12,000 sales within three days since the initial video launched in public.
Therefore, many agree that incorporating explainer videos will improve businesses' performance significantly.
Although marketers have tried replicating the success of Dollar Shave Club, only a few can mimic the same strategy. There are even more businesses that failed in using this particular marketing campaign.
But, what makes every explainer video different from each other?
A checklist for successful explainer videos
There's almost no rule in determining the success of every marketing campaign. Different industries have their own parameters to define the right video script, tone, and visual for their audience.
However, there are a few variables that marketers need to know before creating explainer videos.
Engaging
You should take this note seriously, whether you're working on a video marketing campaign or other types of advertisement. No matter what kind of marketing project you're in at the moment, creating engaging content is mandatory.
When people are engaged in the story of your campaign, you can easily infuse the selling without making it explicit. After all, the audience is already hooked on the narration; they won't hesitate to learn more about your brand.
Educating
Proper education helps raise awareness about your brand since you can't sell your products without explaining them in the first place. Hence, educating your audience is essential when making explainer videos.
Entertaining
The constant change of trends on social media has changed the way people perceive new information. Many seek an eye-catching and amusing topic to follow because that's what captures their attention first.
Having an entertaining explainer video can help you build the audience. When people enjoy watching your video, turning them into customers has never been easier.
Steps you should know to make valuable explainer videos
Now you know what makes explainer videos worth watching, it's time to learn how to create one that speaks volumes.
1. Listen to your audience
One of the essential factors when making explainer videos is to listen to your customers. When it comes to adding values within a video, having in-depth research of what your target audience needs is crucial.
You need to spend time listening and understanding your audience before settling on an idea. Check out what irks them and find their pain points from the very beginning.
This will help you synchronise with the context of your video and enable you to provide the solution people seek.
2. Align with your purposes
Before going to the next step, ask yourself these questions.
"What is your brand's main goal?"
"What captures the audience's attention?"
"How can this plan be done effectively?"
These questions will lead you to think about whether your content marketing is worth producing. You can't simply make a video to appeal to your audience when it doesn't bring you closer to your goal.
Ideally, you should find an idea that answers all the questions above. When you align your purpose with customers' perspective, you'll know the video campaign will bring you success later on.
3. Speak in customer language
The key to communicating value to your audience is to be able to understand their perspective.
Often, many brands are poor in conveying their message within their campaigns. One of the many reasons is that businesses are way comfortable talking professionally.
Although business communication is essential at the up-level, conversing with the audience is a completely different thing.
You should know that people can't resonate well with content that doesn't speak their language. It's hard to understand, and most of the time leaves an unlikely impression.
After understanding what your audience needs, you might as well learn more about them by creating a buyer persona. At the end of the day, great communication is the key to conveying a meaningful message for your audience.
4. Provide strong storytelling
Storytelling is a vital part when making explainer videos. In fact, it's one of the main elements you should pay attention to when delivering information.
Without a clear narration, viewers will be left confused after watching your video. It's like you don't address a single point throughout the play, which makes sense if some people don't convert into customers.
People need to be a part of something to relate to your messages. That's why including them as the main focus of the story can help smoothen the information delivery.
You can start by making a narration that answers their worries. Show that you're there when they need a helping hand. After all, nothing beats the power of storytelling when running a campaign.
Conclusion
Explainer videos are known to be a helpful tool to raise awareness through meaningful stories. However, many marketers have failed in delivering worthy information since they are too occupied with the thought of generating customers.
Although there's nothing wrong with making customers through video campaigns, you should prioritise conveying messages first. Only when you succeed in communicating values will conversions be around the corner.
About the Author
Andre Oentoro is the founder of Breadnbeyond, an award-winning explainer video company. He helps businesses increase conversion rates, close more sales, and get positive ROI from explainer videos (in that order).
Header image: Freepik.com