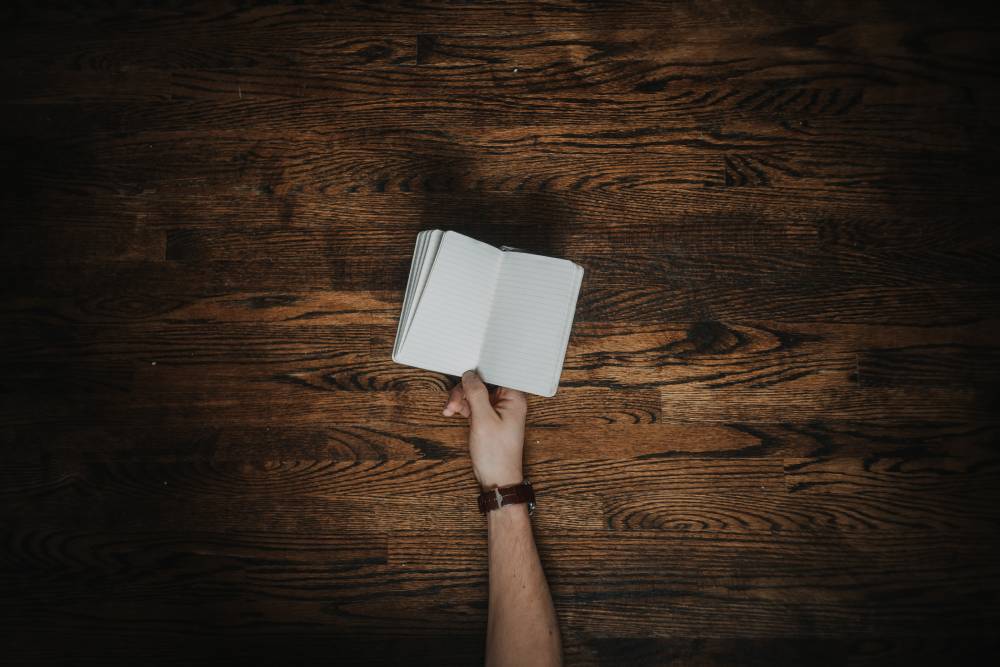 The need for fresh content that attracts new audiences means more businesses are moving to include blogging in their strategy than ever. At last count, there were over 500 million blogs in the world. That's an insane amount!
So how do you come up with new topic ideas, that aren't the same ho hum as before? I see way too many companies rehashing their same old topics frequently or, worse still, giving up blogging because they have no topic ideas.
If you've invested the time and effort in creating a business blog, it's worth doing it properly. Writing a blog is time consuming, but often a big chunk of that is in brainstorming topic ideas.
So, how do you come up with ideas for your blog that are fresh, engaging and don't rely on just rewriting someone else's work? Let's go through six of them.
Include the current news into your industry or product
You could also try writing a blog post that is time sensitive and related to current important events or news. When are the next Olympics? You could write a post on Gold winning products for our home renovation, or How this athlete uses our product for their skin care, etc.
If you ever want to know what people are thinking about, try Google Trends. This will often reflect current affairs or big topics of interest.
What does your audience ask?
Another great way to find topics is to look for questions that you could flip into blog posts. Jump on the massive questions and answer website, Quora. Now try searching for something related to your industry.
Let's say you are chasing wine consumers. Searching wine related topics brings you to this discussion about what separates good and bad wine. There's a great topic for a blog post.
There are plenty of similar questions there to be found.
Find where your audience converses
Market research before writing that next post is a great method of topic generation. Let's say you are targeting marketers. Hop on the world's largest discussion forums, Reddit, and look in /r/Marketing.
There is a subreddit (their phrase for a specific discussion forum) for just about every industry or group of interests, so take a look and find where your audience may be on Reddit.
Today, just scrolling through the thread topics, I can see topics such as;
Instagram influencer marketing
Using Whatspapp in your marketing
Great examples of chatbots
TikTok marketing
Using just those four topics, we could come up with at least a dozen headlines for articles that may work on your blog.
Always think about where your audience is directing their attention. Ensuring your blog effectively engages this attention is absolutely required to get good traction over time. When planning posts, always think about their interests, issues and likes/dislikes, and you will naturally improve your writing than simply hoping to hit the right topic.
Get inspired by reading other blogs
You should make time to regularly review other blogs within your industry and further afield. It may not even be competitor blogs, directly. We have a list of 250 Australian blogs worth looking at for inspiration.
Many marketers are now asking what is guest blogging and how they can use that technique as well. Perhaps you could write a few posts for other authoritive blogs, and that could encourage new audiences and new topics as well?
What are they searching for?
One way of making sure you write blog topics that interest your audience, is to make sure that your topics are often searched for. Start typing some phrases or keywords into Google. See how their autocomplete suggestions pop up?
I searched for electric cars and now I see at least 3-5 topics I could write about.
Depending on your location and what you have previously searched, Google will display different suggestions. Try going into private mode to search, or use a few browsers to see the differences.
Solve customer problems
Part of understanding your audience is knowing what problems you are solving. What does your product do, exactly? Let's say you manage social media. It could be that business owners are too time poor to manage their Facebook ages. So, a blog post such as 'How to manage your Facebook in 15 minutes per day' may attract traffic and their interest.
Alternatively, ask your front line people what your customers ask about regularly. These topics could be something simple about your product, or something more complex about overall industry concerns.
Summary
I trust the above gives you six new ways to consider topic ideas for your company blog. Doing these regularly will give you new ideas and angles to run with, so you can easily publish a post a week, if not more.
Those blog post topic ideas again, are;
Use Reddit to find topics
Look on Quora for questions asked
Read other industry blogs (or even write guest posts)
Use Google to see autocomplete ideas
Add current news as an angle
Solve customer problems
All the best for the coming year ahead, and I hope that your blog traffic continues to increase and engage!