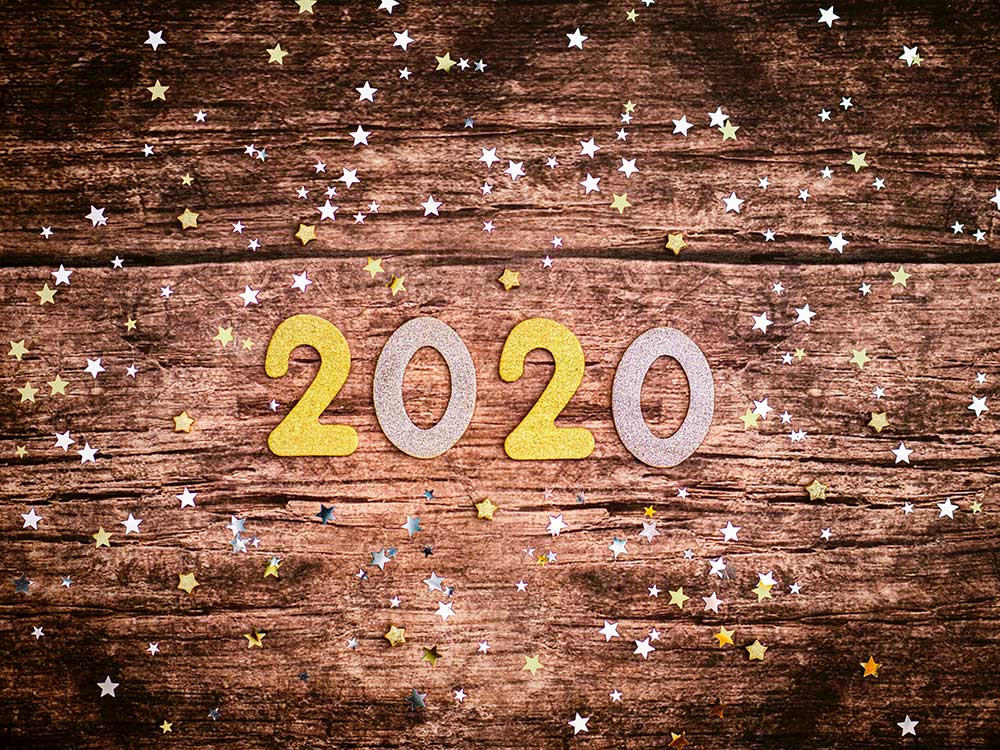 Many years ago, having a great website with lots of unique content and a fantastic design was all you needed to succeed online. I'm afraid to say, with digital marketing in 2020, those days are no longer.

With more and more brands ramping up their digital marketing by the day, it's more important now than ever before to understand where your digital marketing is taking your business.
Having a great website is still important, however businesses are now competing to be found online and to gain attention of their audience and keep customers engaged. The tone and consistency of communication now matters for a brand and through multiple platforms including; email marketing, social media, search engine optimisation and marketing. Think of your website now as just one digital destination, not the entire campaign.
Let's visit a tropical island
Think of your website as this small tropical island destination.
You want new customers to visit your island, learn all about the great things your destination offers and stay a while.
You've spent a fair investment amount on that island; the trees are green, the beaches are clean and everything you've built is simply amazing.
Once they get there, you're sure that they'll love your island, right?
(Back to the real world for a moment; your website is optimised for your target audience, you have great photography, design and content and your website works great on desktop computers, laptops and mobile phones)
Problem is, there are so many islands to choose from, why would visitors come to yours, let alone want to come back?
Digital Marketing in 2020
The smartest brands, possibly your competitors, are using digital marketing strategies to attract new visitors to their islands, and to converting them to loyal customers.
If you aren't doing the same right now, or at least starting to consider it, then your island is probably starting to look quite lonely. Problem is, it won't get any better.
In this article, let me cover six main ingredients to digital marketing.
Your website
Let's start by looking at your island (I mean, website).
First, take a look at it on your mobile phone. Are you aware that more than 1 in 4 website visitors in Australia are likely to be doing the same? If your website isn't mobile optimised, you're potentially losing more than 25% of your audience before they even go through your front door. Don't delay a moment longer; consider redesigning your website to be responsive to most common devices.
When was the last time it was updated? Google has stated that a big part of what they look for now is 'freshness'. You're expected to keep updating the content to stay up the search engine results; if your results slip, you'll likely receive less visitors, translating to less enquiries or sales. It is not just search engines either; visitors tend to return to websites that frequently update.
It sounds like a lot of work, but it's an absolute must for success. With a few simple steps, it can be much easier. Firstly, set a calendar reminder to make changes to your website content every month or fortnight – once it's scheduled you can make sure there's time set aside for it. Have a chat to a digital marketing expert to stay ahead of the game.
Email is as relevant as ever
Global surveys show that email is still utilised more than the web, and with good reason. Digital marketing in 2020 includes email marketing for a number of reasons.
The reliance of emails on mobile devices using public wifi or data cannot be underestimated. If you send email newsletters or campaigns, do they work well on your mobile? If you aren't currently utilising email as a marketing channel, you could be missing a big slice of your pie.
Look at choosing an email marketing platform and then building up a customer list, improving your content and optimising your email marketing to create better engagement and conversions.
Even your email signature matters. Email signatures are an oft-overlooked method of promotion. Consider adding links to your main website pages, to your most recent articles or blog posts, and to your social media accounts.
Be wise and succinct though; nobody wants to receive an email signature that is too wordy, nor do they want their data chewed up with downloading too many images.
Get social
Australians have some of the highest social media utilisation statistics in the world. We've embraced Facebook, Twitter, Instagram, LinkedIn, Pinterest, YouTube and other platforms faster than most of the planet. We're using social media to find recommendations, to research products and to connect and create relationships with other people and the brands we love.
How do you build social media engagement and keep from sounding repetitive or boring? Create a social media plan outlining topics and tone. Look at new platforms as well; do you have a presence on LinkedIn, Twitter, Facebook, Pinterest, YouTube and Instagram?
Your visitors are looking at these platforms for brand validation and decision making before they are making purchases, so this is where your business has the opportunity to speak to, and engage your customers. Having a plan is a must.
Search engines
Digital marketing in 2020 includes ongoing SEO.
Surveys conducted in the last 12 months show that Google accounts for somewhere between 90% and 95% of all website traffic generated through search engines, to Australian websites. Put simply, if you aren't found on Google, you may as well close up your island, and delete your website.
Do a quick search using a phrase that a potential customer might use, rather than your business name. For example, 'clothing shop perth'. Is your website found on page one or are your competitors there? The difference in revenue and business enquiries from being on page one to page 28 is absolutely massive, with more than 60% of Google users never clicking past page one.
Having regular search engine optimisation (SEO) means working hard to increase your position on Google and other search engines, to work your way to page one.
Try pay per click advertising
If you've yet to dip your toes into PPC, don't delay! There are great returns to be had with this very popular and cost effective (if done right!) form of advertising. There's a reason why successful companies spend billions per year on this method. Don't lose potential customers to your forward-thinking competitors already spending on PPC.
You can start a campaign with hundreds of dollars; it needn't be as expensive as you think.
Start a blog
Blogging has been around for over a decade, however in the last couple of years, it has become even more important for businesses of all sizes. Being able to regularly update your audience, build a following of brand advocates, share news and interesting information about your industry, and best of all, have search engines rank you highly for it, is a successful ingredient in digital marketing.
Setting up a blog can position your business as the leader in your field or industry, and when planned and written well, a blog can help elevate your brand awareness.
In conclusion
The more considered effort you put into your digital marketing in 2020, the better the result. I say considered, because without experience and a plan, you could be just wasting hours of effort. Don't put all of what I have said in the 'too hard' basket, without it, you may find your relevance slowly shrinking, and your island looking more vacant by the month.
I wish you the best of luck (and hope to visit your island soon)!