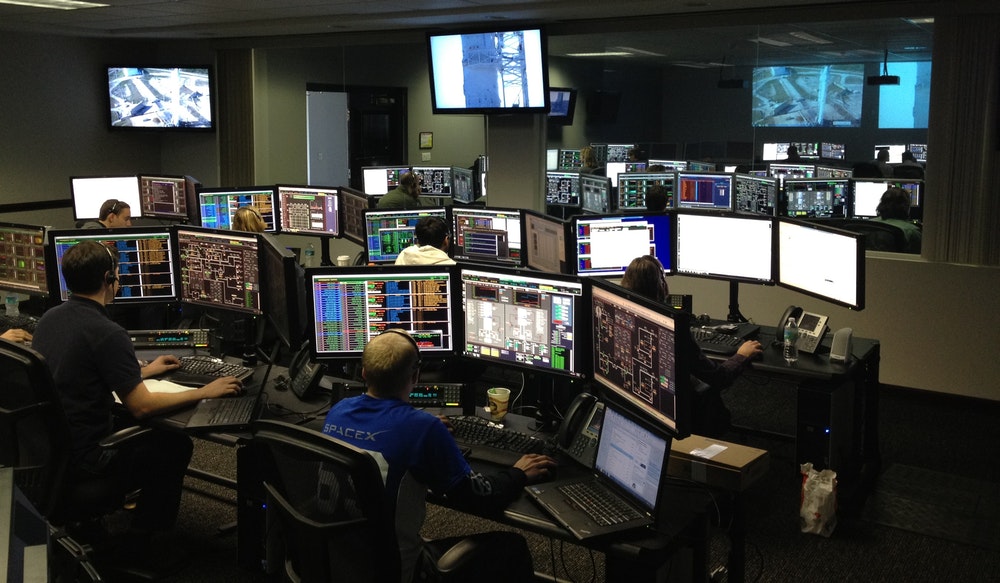 News of data breaches regularly make headlines, which is an alarming sign for businesses. What's worse is the fact that cyber-attacks are becoming more sophisticated and targets not just your IT assets, but it can also impact your supply chain.
Steve Durbin who is the managing director of Information Security Forum said, "Supply chains are hard to secure. They create the risk that is hard to identify, complicated to quantify, and costly to address." To add insult to the injury, data breaches from third-party security lapses are also increasing.
According to a survey, 61% of US companies who experienced a data breach admitted that it was caused due to the mistakes of vendors and third parties. How can you secure your supply chain in such a scenario? Here is how.
In this article, you will learn about seven ways that can help you mitigate the risk of supply chain attacks.
Highlight Security Requirements in Contract
Make sure you include security and risk mitigation requirements in the contract. This allows both third party vendors and service providers to evaluate the security requirements. Highlight the default and termination terms. Ask for the security practices your vendors follow, and business continuity plans they have. More importantly, ask questions like "How will you meet the performance standards?", "What security practices do you follow?"
Conduct Vendor Assessment based on Standards
Vendor assessments are at the heart of third-party risk management. The effectiveness of vendor assessment depends highly on how you go about conducting it. Before starting vendor assessment, it is highly recommended that you develop an in-depth understanding of the vendor risk profile.
Develop a questionnaire that covers all bases and is based on industry standards. One such example is Standardised Information Gathering (SIG). SIG covers all aspects of third-party risk management. You can also get in touch with subject matter experts or join communities that can educate you on third party risk management.
Test Your Incident Response
Instead of taking vendors word for it, it is important to test the service provider's incident response capabilities. How do they deal with incidents?  Do they have a resilient incident response plan that can mitigate the risk? What simulated tabletop exercises do they perform to check the efficiency of their incident response mechanisms.
Read your service level agreements carefully and look for clauses that highlight the rights. Do you have the right to be notified when there is a data breach or a cyberattack? If yes, then you are safe because the service provider will notify you of any such incident.
Penetration Testing
Create a blue and a red team and work together with third-party vendors. Look for loopholes that can be exploited by hackers such as potential attack vectors and lack of security patches. Conduct penetration testing every quarter and include clauses for it in service level agreement as well.
Your service level agreement should also include provisions for round the clock notification for intrusions, effective response and visibility into the endpoint data your vendor stores.
Choose a vendor that prioritises security and has a security system that could prevent network intrusions, data breaches from your database. Do they offer SSL certificates and protection against domain hijacking? Do they have the security control in place to prevent the most common attacks?
Make sure your supplier maintains a level of cybersecurity. If they have vulnerabilities, it is important to pinpoint those loopholes so they can fix them quickly before it impacts your business.
Switch Vendors Carefully
There are instances when your current vendor fails to meet your business seeds. That is when you start looking for a new vendor for your business. According to a survey, 55% of companies said that they are extremely likely to exit vendor relationships in the next 12 months. You are also likely to change vendors but make sure you choose the right one when you switch.
In some cases, companies have no choice but to continue with a service provider that doesn't have the best cybersecurity. In such a situation, it is better to rigorous vet information that is being shared and what channels are being used to share that information. Always keep an eye on the cybersecurity posture of your vendors and suppliers. If you find any issue, report it immediately.
Stringent Vendor Access Controls
Cybercriminals usually target vendors because they know that these service providers have access to network systems and even your cheap dedicated server hosting. Despite this, most businesses don't have a strict check on vendor access which is why it can easily be exploited. Implement strong vendor access controls and limit the things a vendor can do.
You can use multi-factor authentication for added security and opt for segregated access protocols. Make a list of all your critical assets which are linked to your organisation's network or the cloud.
Data Sharing with Third Party
It is important for a business to know what data they are sharing with third parties and how they handle that data. E-commerce businesses and publishers don't even know who their third parties are and get an unpleasant surprise when they realise that many vendors can track the information of their users.
Know the information you are sharing with vendors. It is important to develop a standard template for vendor assessment. Ask them about their architecture and infrastructure and data handling procedures.
Conclusion
Supply chain attacks have become a reality and they could affect every aspect of your supply chain. Be careful when you change vendors and implement strict vendor access management controls. Know the data you are sharing with your vendors and ask them about their security arrangements and data management.
Test how good or bad the incident response mechanisms are, and conduct penetration tests every few months to get a better picture of how strong your cybersecurity protection is against cybersecurity attacks. Lastly, assess vendors critically before striking a deal with them.