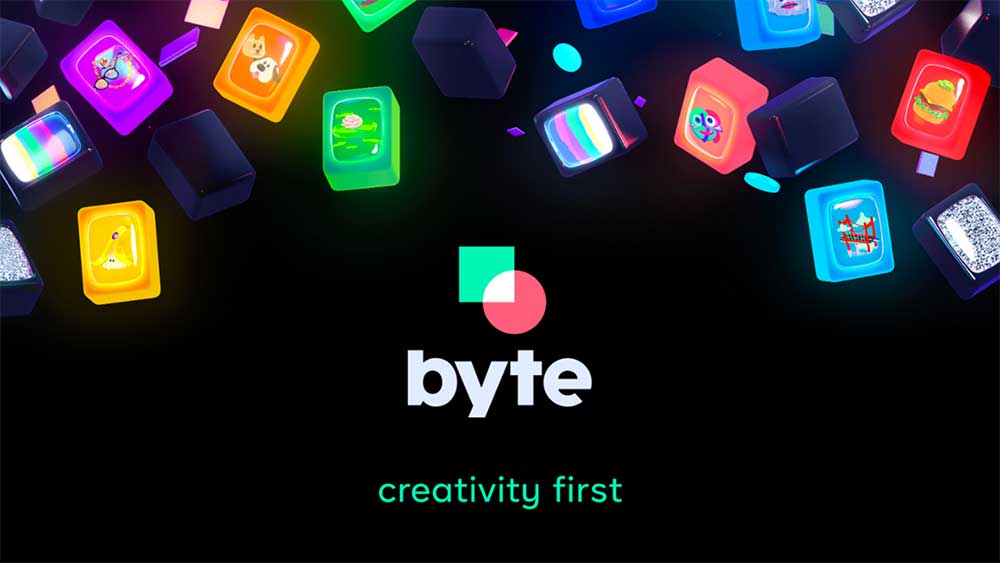 There's a new popular social media app, and that app is called Byte.
So what is this app all about? In short, the Byte app allows you to make and share video clips that are 6 seconds long and that are looped. If that sounds familiar, it's because this Byte app is very similar to a previously big app called Vine – in fact, it's being called a successor to Vine.
Now let me just point out that this Byte app is actually created by one of the co-founders of Vine, so this app is available both in iOS and Android. I have an Android phone so I went to the Google Play Store and I installed the Byte app. I then was given an option to sign in with Google so I signed it to my Google account and then I was taken to a page where I could create an account on the Byte app.
I then selected my username, and pressed the button to continue. I was taken to the Byte welcome screen, where I can then upload a photo or click a link to skip that step.
Once you go into the Byte app, you have the ability to customise your profile or further complete it. This is where you can upload your photo, add a description and you can also select a different color scheme. Once done, you press save to save the changes to your Byte profile.
The layout of the app is very intuitive; at the bottom of the Byte app, you have five items. In the centre is the button that you'd select when you're ready to record a clip. To the right of that button, you have an icon and that icon is a lightning bolt you select that when you want to go to your activity.
When you first get set up, you have no activity so there's nothing to play there. To the right of that icon you have the icon for your Byte profile page, and to the left of the record button you'd find an icon that takes you to the search page where you can, of course, enter a query or browse through the different categories and areas of interest. Then to the far left you have your home icon which takes you to your Byte timeline.
Using the Byte app is very straightforward. First of all, if you just want to go through and look at some of the videos, you'd go to the home page and if you scroll down through the feed, you see the content from other users. Again, you could search for content here, for videos that have been uploaded.
Here's how you actually use the app to create a video or what they call when you put a clip up, if the clip is called a Byte. You press the centre icon, which is the camera button and it gives you the ability to create your byte.
You press and actually hold it down and that creates your Byte. You can also click the icon to the far right and that is the gallery – your phone's gallery – where you'd be able to select video clips from your smartphone's gallery.
Now when you want to create a byte, you can use either the front or rear facing camera of your smartphone and to go between the front and the rear camera, you use the icon with two arrows. When you click that, you can alternate between your front and rear facing camera.
This is a social media app, so of course that means that one would be interested in the number of followers,  the number of likes, things like that. So to find out what your Byte stats are, you'd go to the drop down menu on your profile by clicking the three vertical dots. It then pulls up a drop-down menu, and the very first item says View my stats.
Here it will show you the number of followers you have, the number of loops on your Byte and the number of loops that you have watched. It also may indicate that you are an early adopter and then underneath that it says bonus.
Let's go back to that drop down menu. You'll notice that the third item says view my re-bytes. If we click that, this is where you would find your re-bytes. A re-byte is basically a share; if a user likes your clip, then that user can re-bytes the clip. If your clip has been shared in that manner, then it is considered having been re-byted.
With the Byte app, when you share your videos, you post a video or a byte, then that byte is shared within the ecosystem of that app. In other words, your Byte is shown on other users feeds. You can also share a video or share a Byte by clicking any social share icon within the app.
When it comes to Byte followers,  it's worth noting that follower counts are not displayed on user profiles so you can't see how many followers a user has. You can comment on video clips and you can also like video clips so the ability to comment and like video clips is straightforward, and it's something you'd expect to be on a social app.
One thing that's missing that is on most social media platforms, and I was surprised to see that it has not been incorporated into this app, is the usage of hashtags. You don't have a system right now where you can use hashtags to categorise and associate your content – it would be great if the Byte app had hashtag functionality and profile counts, and it will be interesting to see whether the app will eventually include those features.
There are also other things I would like to see, such as filters and other social features seen on competitors like TikTok. I'm really interested in seeing how the Byte app will evolve.
Download Byte and I'll see you in there!