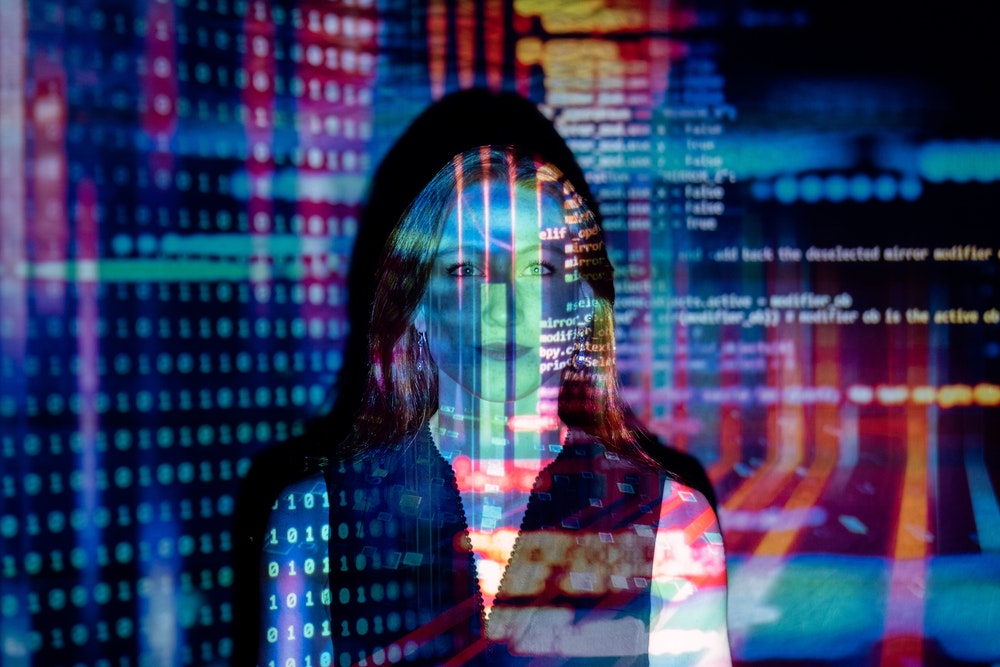 AI has continued to be an advancing technology of our time, promising an incredible future ahead. It's venturing into the different fields has embarked onto new possibilities.
The new arena of value created by AI has led to the most efficient strategies to be inculcated for the digital marketing sector as well.
Now you must be wondering how is it possible to address the digital marketing demand with AI?
To help you understand we have brought this post here today, so you can glean insights about the role of AI in redefining digital marketing.
How AI can help in digital marketing?
As we all know that AI has the ability to collect data, analyse it, apply it, and then learn from it. and this is a great opportunity for marketers to adopt new trends and grow in their decided strategies.
Over the past few years, marketers were reluctant to embrace this technology, as they found it not so worthy for their business ventures. But with time, big brands such as Amazon, Spotify, and Netflix, among many others, integrated it within their business model, and the results were spectacular.
AI helps marketers to showcase niche products to the target audience and create a hassle-free user experience.
Today, AI is a REALITY for digital marketing, that brings a wider range of benefits and options to explore the revenue generation strategies.
Benefits of AI in the digital marketing
Honestly, there is not just one but a huge glut of obvious advantages associated with the integration of AI in the digital marketing space. Let's scroll further to know more…
Customer satisfaction
For a successful business, the basic concept starts with a customer satisfaction journey, and this can only be possible when you pay attention to their needs and requirements. With the AI, it becomes an effortless strategy to collect maximum user information from different platforms and identify users' needs. This helps brands to determine the most appropriate marketing strategy.
Boosts sales
The collected users' data help brands further analyse potential customer's needs and serve them, to boost the sales funnel. It goes without saying but it helps in visualising the customer journey and provides the right kind of solution, so customers can reach checkout without any hassle involved.
AI chatbots
Yeah, you got it right. The AI application chatbot is one of the most engaging aspects for businesses to run their operations and functionalities. It helps businesses to deliver a better experience with a handful of advantages and go beyond the traditional customer experience.
It holds the potential to handle a number of customers at the same time coming from different time zones even. Unlike human executives, it doesn't require rest or follow the timeline, but can work endlessly across the world, without taking a break. Also, it offers a personalised experience to the users and delivers the localised customer service, so users can communicate with brands in their preferred language.
Personalised content
With the digital mode, your business can drive users' attention and drive maximum traffic. And this is where the integration of AI in the marketing efforts, cannot be given a miss. The AI technology works around the user behaviours, and curates information, that helps in driving the personalised experience. It helps marketers to optimise their efforts invested in marketing and reach the right customers at the right time. This ensures to trigger the conversion rate and engage the audience as well.
Digital advertising
Surprisingly, digital advertising is one of the most successful areas that have adopted artificial intelligence, on a wide variety of platforms like Facebook, Google, and Instagram.
AI helps in analysing users' information, such as gender, age, interests, demographics, and other factors, to reflect the most relevant advertisements. This helps brands to reduce expenditure on digital advertising and ensure that they spend only at the places which deliver the best possible results.
Future of AI in digital marketing
More said will be less here, as technology within the digital marketing spectrum, has a lot more to explore further. The aforementioned benefits are just a glance of what more it can bring to your business. Hence, we must look forward to gaining better advantages out of it, and time will decide it better.
Final thoughts
Every technology is advancing with time and based on needs, and here AI has also not left the ground. Today, it is an inevitable part of digital marketing, and will likely grow in near future as well. Indeed, it has paved a simple and comforting passage for the businesses to access their targeted audience niche and reach out for valuable services.
It goes without saying, but the choices and opportunities AI has carved out for businesses to target their customers, has surpassed imagination, and what more it holds in the future, is yet to be unfolded.
I truly hope, the innovative sphere of engaging customer service with AI will help your business to grow its recognition metric and meet the customers' expectations on the larger grounds.
About the Author
Ankit Singh is a seasoned entrepreneur, who has crafted a niche for himself at such a young age. He is a COO and Founder of Techugo. Apart from holding expertise in business operations, he has a keen interest in sharing knowledge about mobile app development through his writing skills. Apart from sailing his business to 4 different countries; India, USA, Canada & UAE, he has catered the app development services with his team to Fortune 200, Global 2000 companies, along with some of the most promising startups as well.