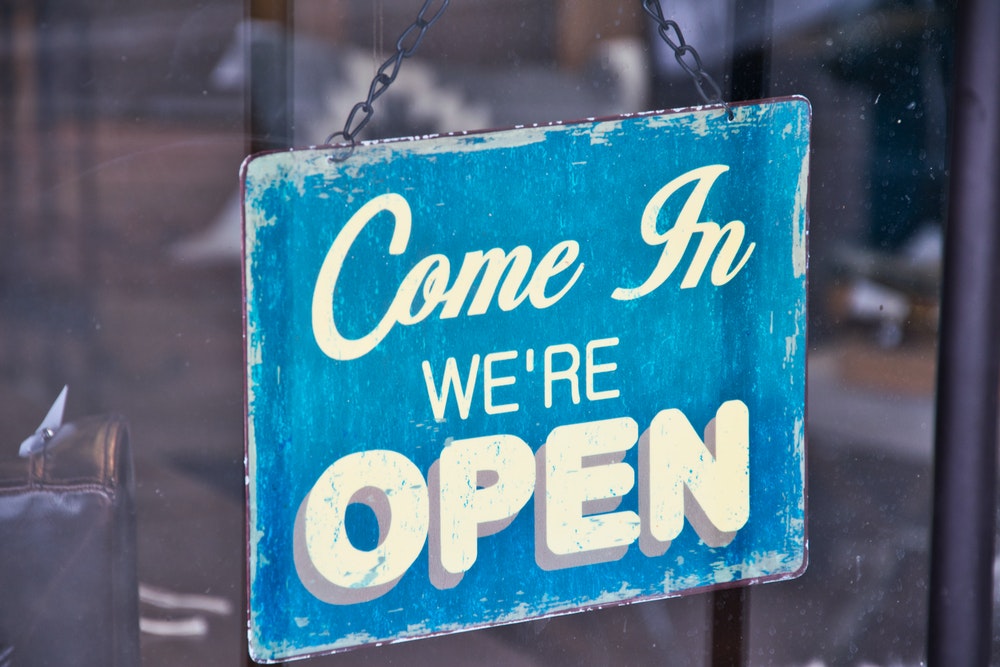 No matter what industry you are in, generating new leads is essential to your company's growth. Chances are that if you're reading this article, then the lead generation process is a struggle for you as well.
But don't worry! In today's world of technology and social media, there are many different ways to generate new leads and we've got tons of ideas for how to do it quickly and efficiently.
Host Webinars
Webinars have been popular among marketers for a while now, but with the recent major pandemic these presentations have reached new heights.
Why are webinars so popular in 2021?
Well, first off, the barrier to entry is quite low compared to more resource-heavy lead generation tactics. Webinars help build transparency and relationships with leads and customers alike.
Although not the most scalable lead source, hosting webinars is often a low-hanging fruit for bringing in new leads. When you're a (bootstrapped) startup, webinars can be a massive game changer until you have cash flow to spend on more sustainable lead sources.
Host Product Demos
Another great way to generate new leads is through product demos. However, you have to be careful not to over-do it. You don't want your potential lead feeling like they're being sold a used car or tricked into giving away personal information (which can happen when the demo goes on too long). Spend the first 60 seconds of your presentation providing an overview and then follow up with specific questions about their needs so that you know how best to help them and in turn get more info from them for yourself!
Offer a Free Trial
This is one of the most tried-and-true methods for generating leads. Whether you're in a B to C or B to B business, offering potential customers the chance to try your product before they buy it can be an invaluable strategy when starting out.
Launch a Referral Program
One of the best lead generation channels is referral marketing.
If your SaaS is an excellent product and you offer top notch customer service, referral marketing is the lead source for you. What better way to promote your brand than from the mouths of your happy, satisfied users?
A SaaS referral program can be an incredibly powerful acquisition channel, and it comes with no significant barriers to entry. Although building and automating your own referral program in-house could tie up one of your developers for at least a few weeks, there are referral software solutions on the market like GrowSurf and ReferralCandy to choose from.
Launching a referral program can now be done in under a day, with integrations to popular platforms like HubSpot, Stripe and Intercom.
Optimise Your Site Speed
Slow-loading web pages can alienate your website visitors and drive them to visit other sites. According to Business News Daily, 87% of website visitors will abandon those with loading times over 2 seconds.
Google announced that page speed is a ranking factor for search results. It's very important to increase the speed of your website not only because most people have the attention span of a goldfish, but also because it increases the likelihood that your target audiences will find what they're looking for. As you get more visitors on your site, there are more opportunities to convert traffic into leads.
The 2 most popular platforms for measuring and optimising site speed areGoogle's PageSpeed Insights and GTMetrix.
Create New Lead Magnets
An excellent way to generate new leads is by creating a lead magnet.
A lead magnet can be used as an incentive for visitors to sign up on your site, or it could come in the form of a downloadable PDF that will provide value upfront and long-term–possibly even helping with conversions down the road! Lead magnets are also great because they're highly scalable; whereas traditional marketing methods might only produce one sale in response out of every few hundred emails sent, you may find yourself generating many more sales when using lead magnets.
If you have no idea what kind of content would compel someone enough to subscribe or give information about themselves away like their email address, there's not much we can say other than "think outside the box" (pun intended).
Produce A+ Blog Content
It's no secret that the internet is flooded with blog content. But, producing a truly valuable article or post could be what your SaaS needs to turn into new leads!
If you don't have a blog, start one now. If you already have the blogging process dialled in, it's time to reassess your content strategy.
Are you creating the best blog content possible? Or are you missing out on new leads because your blog isn't thorough enough?
Your blog is a powerful marketing tool and deserves your attention. It can enhance your company reputation, drive qualified traffic to your site and build credibility within the industry.
Use Chatbots
Many people aren't comfortable with the idea of chatting online, preferring instead to speak on the phone.
But, chatbots are becoming increasingly popular and can be a very powerful tool for building leads if used correctly.
Chatbot technology is improving rapidly as more businesses discover its benefits. They're not perfect yet, but they do offer some advantages that other lead generation methods don't have: in-context conversations (rather than sending your prospect an email), real time analytics and instant responses to questions or objections from prospects – just to name a few!
Key Takeaways
Lead generation is a crucial part of any marketing strategy. But, not all lead sources are created equal! When you know how to use the right tools and tactics at the right time, your SaaS can generate more leads without spending much money or energy. Here's what we've covered in this post:
Hosting webinars is a great way to build relationships and gain new leads.
Creating a solid product demo will make it easier to convert traffic to leads.
Referral marketing is one of the most cost-efficient acquisition methods if you use software to automate emails and promotion.
People hate when websites load too slow. So much that they'll leave your site without giving you a fair chance. Optimising site speed can increase your CR if you already have traffic coming in.
About the Author
Chris Tweten is the CMO of GrowSurf, the referral software for tech companies. Launch and automate your referral program in under a day.