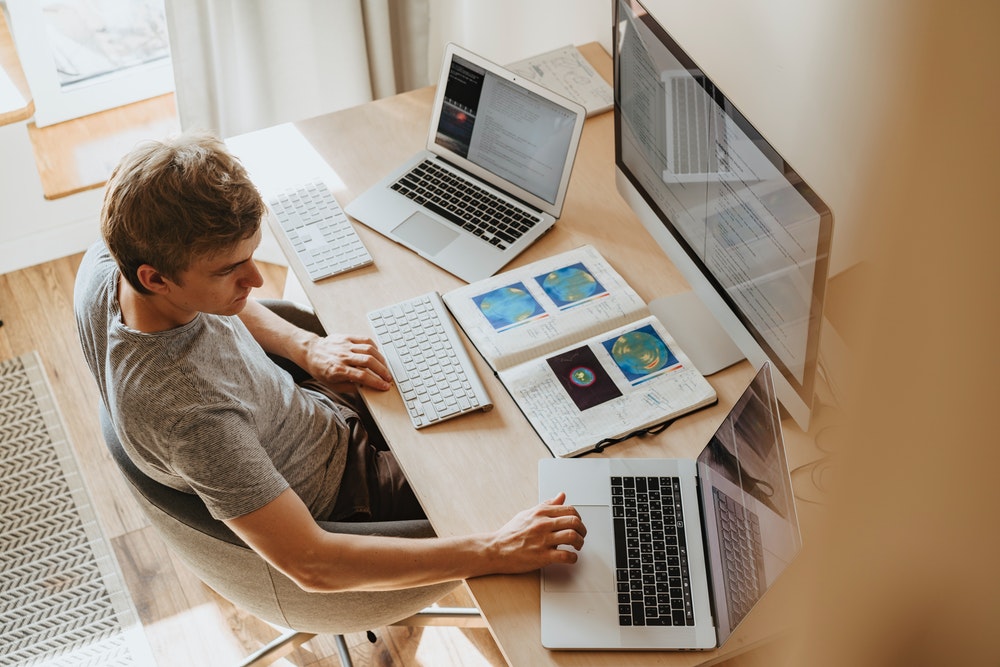 Almost every successful internet marketing campaign relies on SEO (Search Engine Optimisation) in order to drive new traffic. While there are numerous ways to optimise a website, building relative quality backlinks (aka link building) is one of the most important aspects.
So as an entrepreneur, you don't want to over look this task!
What exactly is link building? 
In short, backlinks are links that point to your website or webpage. There are a few different types of quality backlinks, such as internal and external. An external backlink is a link pointing back to your site from a domain other than your website. An internal is just the opposite. For example, if I write a blog post and other webmasters find it useful, they will gracefully link back and reference my post in their blog or website (hint, hint). 
Link building is a big part of any SEO campaign, however website owners need to make sure that they are building quality over quantity. Poor quality backlinks will usually offer little to no benefit towards a websites ranking. In some cases, poor quality back linking can actually harm a website.
One should certainly be wary of (if not avoid all together) using automated programs to achieve an effortless number of backlinks (unless you really know what you are doing). These programs typically search the web for sites that allow commenting or posting of some sort, and then flood the site with the supplied link.
Although this might sound great, it goes back to our theory on poor quality link building. This task is often found in the same category as spamming… and who likes a spammer? Participation in link farms and other link spamming techniques are easily predictable by modern search engine spiders, and any website involved will usually become penalised.
The Art of Link Building
So the question becomes: how can website owners safely build quality backlinks for their website? For the sake of keeping this article (somewhat) short, here are just a few methods to get you started (ranging from quick and easy to moderate and long term):
Directory submissions

Link baiting

Guest posts

Press releases
Submit Your Site to Directories
Submitting your website to online directories remains one of the oldest and most useful ways to generate quality backlinks. There are thousands of online directories ranging from the largest ones, to an extensive range of specific niche directories.
You want to make sure you are submitting your backlink to relevant online directories. For example, if you are in the automotive industry and submit your link in a hair care directory, this could be considered "poor quality" back linking. Not only should the directory be relevant, however you also want to measure the quality of these online directories by looking at the quality of the site, such as a DA or DR value.
Page quality is an estimate of how important a page is on the web. Use your common sense here and if the directory looks to be providing genuine value (and is relevant to your content), submit your website.
Link baiting
One of the more advanced (but still achievable) methods for link building for entrepreneurs is a technique known as Link Baiting. This is the most natural (and effective) way to build your backlink empire, however keep in mind it does require commitment and consistency on your part.
This is by no means an overnight fix. Link baiting is the type of method to strive for in the game of link building, as it typically provides some of the best quality backlinks you can get. So how does one gain links "autoMAGICally"? You will need to focus on writing unique and interesting content; this can range from useful, controversial, or even extremely funny content.
Remember, your goal is to provide the opportunity (and want) for other websites to add backlinks to you. So, just as a fisherman would bait the water to attract those big sharks, we are going to bait our website to attract those quality backlinks.
Guest posts
Whenever I am discussing link building for entrepreneurs, I always like to promote guest posting, because this is a definite useful technique. Writing guest blogs and submitting them to other website are a great way to attract backlinks. You need to make sure you write great content though!
Websites such as this one, and this long list of guest blogging sites, all take guest posts. Research the places to write for, and earn some great backlinks.
Press releases
Creating a press release and submitting them online is an easy way to get high quality backlinks. There are numerous options here (both paid and free), however in general the paid services offer the most value and target the widest audience (not to mention have the highest PageRanks). A few examples of PR sites are:
Free-Press-Release.com

PRLog.org
Press release websites generally have a section that can contain your company URL. Not only will search engines spider these pages, however this could eventually get picked up by a variety of online publishers and can help to provide natural inbound links to your site (a form of link bating).
Link building for entrepreneurs
All in all… we are entrepreneurs… not dummies… right? These link building for entrepreneurs tips are just some of the MANY ways you can go about acquiring quality backlinks for your website.
Just remember, the safest way is to build your backlink empire is over time. If there is one thing you take away from this article, let it be: do not rush link building!