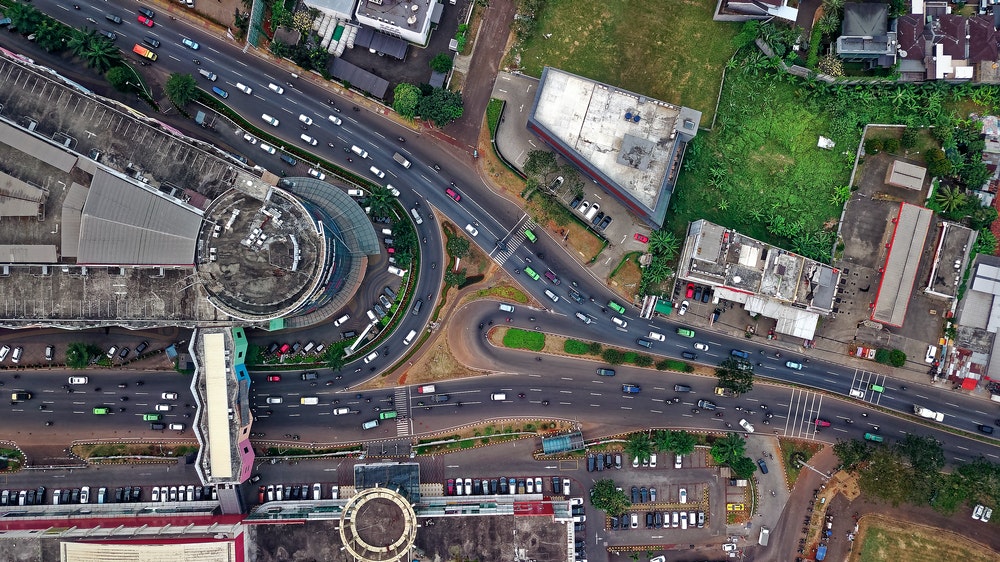 Drone tech is no longer limited to the military coups or the naval bases. Today you can find these little flying machines hovering over building projects, private properties, film sets, and even wedding venues! 
However, it is surprising how a lot of construction agencies and architectural firms are still so reluctant about using drones for land surveying and asset inspection.
Engineers and architects still pick old school traditional methods to collect and compute site data. These techniques are not only prone to human errors but also take up a lot of time and resources. 
Enter drones. These little flying machines are a lifesaver for on-site contractors! Drones are slowly but surely entering the AEC spaces, helping architects, engineers gather on site data, catch design conflicts early and track project progress. 
Also, the fact that drones can reach hard to access places without human intervention contributes to worksite safety. Drones can cover hundreds of acres within a span of hours- something that takes a few days when done manually. 
Here are some ways in which drones have reinvented the way architects design project models and collect site data
Aerial surveyors
Earlier, contractors and project managers used helicopters to capture aerial footage of the site. And while helicopters were useful to get panoramic shots of the site, it still missed out a lot of details. 
With drones, you can not only cover more ground but also get better quality pictures of the site. The drone pilot has to first define the GCPs or ground control points which would serve as frame of reference for the drone. 
Based on these landmarks, the drone can then be manoeuvred to capture the exact spot on the site. 
Some drones also come equipped with GPS integration which allows for more accurate site data reading. 
The footage captured from drones can be used to calculate the site perimeters, get accurate building measurements and more.
These insights are necessary not only to create project blueprints but also client presentation videos. 
With drones you can easily capture stunning footage of the site from multiple angles, which can make your business proposal all the more attractive to your investors.    
Asset management 
A construction site is nothing short of a battlefield. There is just so much going on all the time! 
For architects, it is very important to understand the on ground reality of the site. This would be crucial when it comes to creating project blueprints, maps and models. 
Based on the maps you create, the contractors can begin with the construction project. 
And with drones you can get real-time footage of the site. This doesn't just help with creating the project blueprint but also tracks the progress of the project. 
Asset management refers to inspecting the land, machinery, and anything else that the company might consider to be assets. 
Using UAVs, architects don't have to visit the site regularly as all the site data will be directly streamed to your workstation! 
Drone digital automation also helps in real-time damage detection, repairing leaks, breaks on the go and ensuring that the project is not delayed. 
Cost evaluation 
Architects also need to keep an eye on the resources and materials needed to complete the project. Every project has a set budget and in most cases you cannot afford to go overboard. 
So, every aspect of the project, from the site location to resource availability and the on-site management plays a huge role in calculating the budget. 
With drones, you get a panoramic view of the site, this includes the neighbouring areas as well. So for instance, you can actually monitor the roadways and express highways that connect your site to the nearest mines, forests and water bodies. 
Architects can then calculate the distance and figure out how much time it takes to transport raw materials from one place to another. This helps contractors calculate the costs involved in procuring materials
Cost evaluation is also necessary for insurance coverage and claims. The public liability insurance covers damages caused by drones to third-party establishments. 
Digital visualisation 
Earlier drones needed human intervention i.e. a drone pilot to operate the drone on-site and manually transfer the raw data from the drone to other devices. The raw data was processed through a photogrammetry software to generate hyper realistic 3D maps and models. 
Today, drones have become far more self reliant. You no longer need to define the GCPs, in fact the real time kinetic drones can maneuver their path in real time to capture the site from different altitudes
This is crucial for things like object detection or recognition. Architects can now detect rused pipelines, see under bridges, inspect rooftops or see the bordering vegetation, power lines etc without physically visiting the site.  
Worksite safety 
Drones also significantly reduce on site risks as they can easily reach spaces that are not accessible to workers
Some drones also come with thermal sensors, infrared cameras etc. that can capture high resolution imagery of pipelines, electric poles, power lines, bridges etc. 
This footage helps in the decision making process, assisting architects in taking quick and more informed choices on the go. 
Drone data when combined with cloud computing further opens a plethora of possibilities for architects. 
You can gather on site information, process it and generate data that is accessible and understandable to inventors and engineers alike. 
About the Author
Chris Patchell is the General Manager & Director of Operations at Avian UAS. He is an avid drone enthusiast and loves drone racing. Chris is a go-getter, he has a very hands-on approach to things and right now his goal is to create awareness about drone tech in Australian AEC industries. On off days, he is often bitten by the travel bug! On these days, you'll probably find Chris travelling on his beloved bike, exploring new trails and routes.