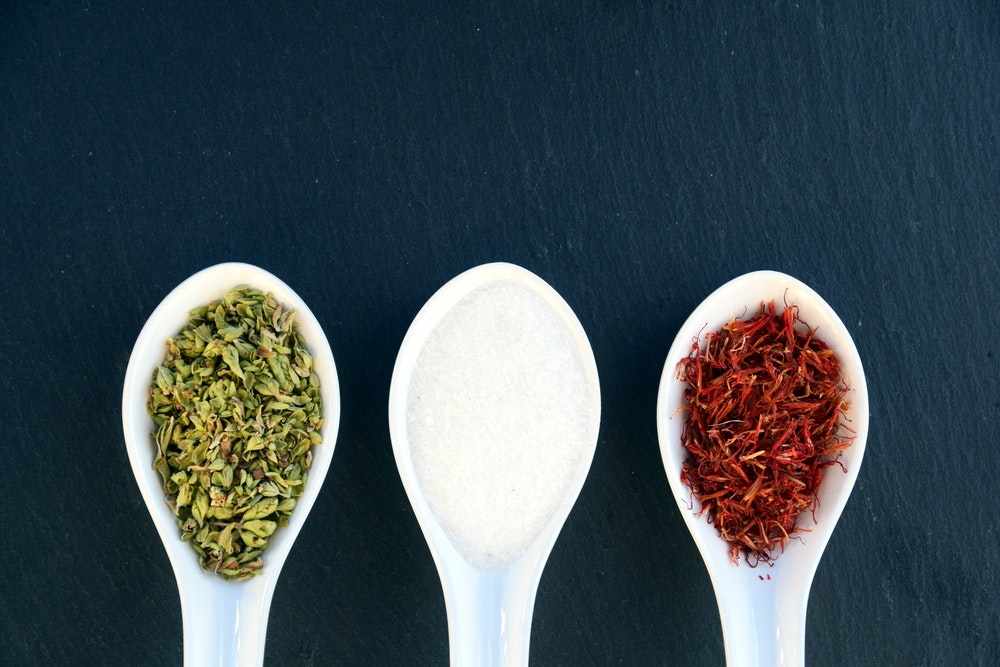 Ever wondered what are the most shared Australian recipes at the moment? You're in luck! The Linksforce team has done the data crunching, and worked up quite an appetite looking at these websites. From Anzac biscuits to Hot Cross Buns to sweets, smoothies, main dishes and more.
Here are the 50 most shared Australian recipes on the web…
50 Most Shared Australian Recipes
Recipe: Annabel Crabb's Glass Potatoes
Brown butter apple & pecan crisp Anzac biscuit dessert recipe
Raspberry Passionfruit Roulade | Queen Fine Foods
The world's best ANZAC biscuit recipe | Visit Yarra Valley
Recipe: Rory Sloane's Almond Crusted Chicken
Paleo Christmas Fruit Cake & Christmas Recipe Round-Up – Quirky Cooking
10 pimped-up avocado recipes that will take you beyond avocado toast
We made a dessert cob loaf and it went viral – here's the recipe
Three Ingredient Almond Choc Topped Banana Chunks – Anytime Fitness
Pork Satay Hot Pot Recipe | myfoodbook | Make a cookbook with Everyday Delicious Kitchen recipes
ISOLATION COOKING: Drool-worthy Cadbury Creme Egg Cheesecake Recipe – myGC.com.au
4 Favourite Jaffle Iron Recipes
17 Easy Camping Recipes the Whole Family Will Love | Mum Central
6 Easy Smoothie Recipes To Help You Start Your Day Right – Training.com.au
18 Nutella recipes to honour World Nutella Day
Recipe: double chocolate hot cross buns
Gluten Free Asparagus Quiche – Live Love Nourish
This 30 Second Chocolate Mousse Recipe Will Change Your Life
Weet-Bix Reindeer Bikkies – Weet-Bix
"Oven Roasted Potatoes: Easy, Crispy & Golden | IGA Recipes"
"Scallops with Corn, Burnt Butter, Lemon Aspen and Beach Sorrel – Chef Recipe by Steven Snow Recipe | AGFG"
Apple & Cinnamon Hot Cross Bun French Toast Recipe | Bakers Delight
Simple hot cross bun recipe | samotor The RAA magazine
Easy sauerkraut recipe | How to make sauerkraut | Australian Natural Health Magazine
ONE PAN MEXICAN-STYLE BEEF & BROCCOLINI® RICE – Perfection
Peach and pistachio galette | Organic Gardener Magazine Australia
The ultimate chocolate cake recipe
Well Nourished | Healthy Lamington Recipe
Recipe: Strawberry Sunrise Twisted Froyo
Basic Biscuit Recipe – Real Recipes from Mums
"d_TERRA delicious // Raw Strawberry, Raspberry and Coconut Tarts ~ Raw Dessert Recipe Winner! – d_TERRA everyday – Australia"
Recipe: Apple Crumble | HerCanberra
chai cupcakes with panela caramel — Grounded Pleasures
Power Nutrient Banana Loaf – Sports Dietitians Australia (SDA)
Thai Fishcakes with Cucumber Pickle – InDaily
RECIPE: Malcolm Williams shares his vegan calabaza en mole' amarillo – foodservice
Quinoa & Avocado Salad – Lenard's
Diabetic-friendly Dessert: Apple and Raspberry Crumble Recipe | NaturalTherapyPages.com.au
Green Japanese-inspired Omelette –
Coconut Acai Bowl | The Source Bulk Foods
We hope you find a delicious recipe to your liking in the list above. Now we're off to eat; that's helped us all work up a hunger!
Data statement
This website data was collected by Linksforce, using the Ahrefs database, as of August 2020. We then filtered this list by Facebook and Pinterest shares, with one recipe per .com.au domain name.