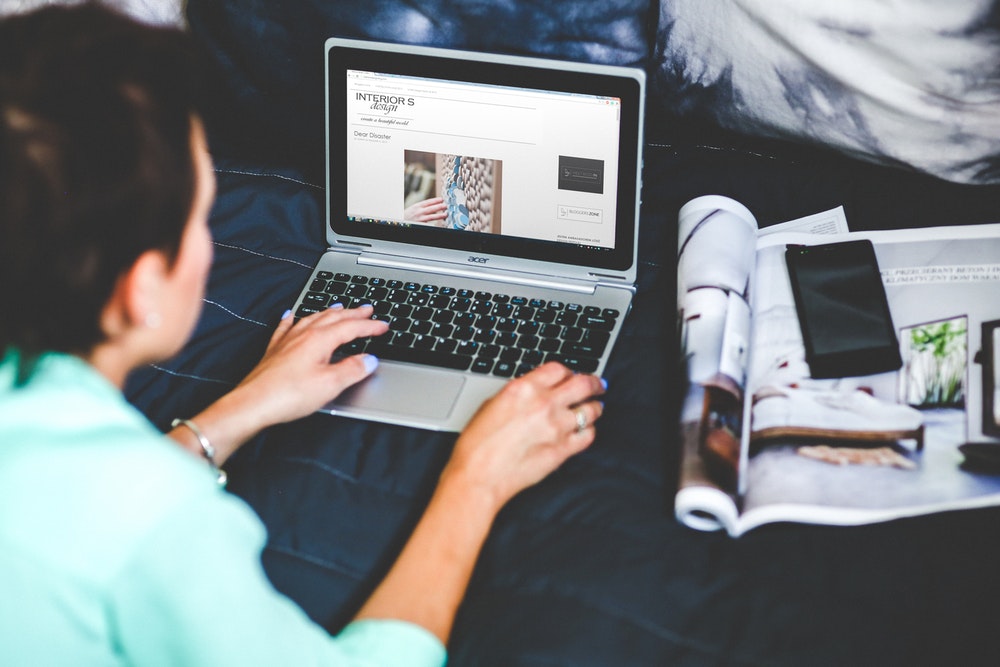 Guest blogging is a nice way to become famous online. And you know what that means: many valuable connections, credibility, authority and back links to your blog. Guest bloggers are an extremely important source through which one can get a number of things done.
A guest blogger can help you reach your target audience for your business, help you get your message across to a large number of people, help you form affiliations which can be very useful for business, help your get information regarding any topic and also help your business get reviews. There are many guest blogger out their but very few get to become famous and successful. So what can you do to become the most famous guest blogger ever? Below are 10 ways to become the most famous guest blogger ever.
1. Submit your best posts
If you actually want to become a guest blogger in demand, then you must give your best posts to bloggers. If you give second and posts to blogger then you won't become famous and successful guest blogger. If you keep your best stuff for your own personal blog then give out half hearted post for guest posts, most blogger won't recommend you as a good guest blogger.
Most guest bloggers are normally tempted to keep the best content for their own blog and only give half hearted effort to other blogs but if you actually want to maximise chances of becoming a guest blogger in demand, then you must give out your best posts to increase its chances of it being published on well known blogging site. A successful guest blogger must actually impact readers of that particular blog and that means that you must always keep quality in your guest posts.
2. Use images
Most guest bloggers actually don't use images in their post and that has lowered their chances of being famous. Although this will vary depending on the blog that you are submitting, a post that has good creative common licensed image can actually give you an added advantage and that will increase your chance of becoming a famous blogger.
3. Optimise the images
You must ensure that the images posted are well optimised. Before you send any images, take a few minutes to optimise the content to make it ready to be post. Ensure that you reduce the size of the image file so that it loads fast; also ensure the file is named to help the search engine optimisation (SEO) of the post.
These are touches that seem small but can not only help to make a good impression upon the guest blogger in demand but also help the post to look good, load fast and rank higher in various search engines.
4. Do little work on page Search engine Optimisation (SEO)
After you have written your blog post, take a few minutes to think about search engine optimisation. Some guest bloggers actually don't do this because they assume that it is the blog owner's job to do that.
If you actually do something on post SEO your guest post will actually rank well in various search engines and you will actually benefit from this post for long term because it will continue attracting traffic. On page SEO, make sure you work on the keywords you want your post to actually rank for and then use those particular keywords in places like image alt tags, header tags and title.
5. Format your posts
Before sending your post, ensure that you look at the format and style that the blog usually use for its posts. For instance, you need to know if the blog actually use heading in posts and the header tags that it uses.
If the blog uses block quotes, you should also consider using that. Likewise, if the blog actually has by-line in certain format or style , include yours too in that same format. The more organised your post is to be published the better for you to increase your chances of being a guest blogger in demand.
6. Send your post in right format
Always ensure that you send post to the blog in the format that can be copied easily and also pasted easily into the back end of the blog. Blog owners like it when guest bloggers send those files that are already marked into html which makes them to be copied easily and pasted.
Best way to actually do this is writing the blog post as draft on your blog, then copy – paste the html in to a plat text document to send it over. But if you are not sure on which format the blogger actually prefers to receive from guest post, it is good to ask first before posting.
7. Link your post to others on the blog
One technique that a guest blogger in demand does is ensures that their posts interlink well to other posts that are on the blog. This is good because it actually shows the readers and the blogger that you are actually very familiar with the blog that you are writing for.
It also helps the search engine optimisation of the blog that you are actually submitting to and lastly, readers get more to read y linking to other post and that also increases the number of page views on the blog that you are writing for.
8. Monitor and interact
Always monitor and interact on comments of the guest post. Some guest blogger normally assume that their work is done once they send the posts to the blogger for their approval. However the most successful guest bloggers in demand always monitor the comment being submitted on the blog post and interact with those individuals who read the post.
9. Promote the post
One effective thing to do to help the blogger you are writing for and yourself is to take some time to promote the post using your own network immediately when the post is actually launched. You need to maximise the reach of your posts. You can link the post to your own personal blog, submit is to other blogs to see if they will link it, tweet about it, promote the post in forums or even email the post to your newsletter.
10. Determine your guest blogging goals
As a guest blogger, you need to determine what your blogging goals are. Knowing these goals ahead of time is the key in determining the right king of blogs to submit to. There are 3 main goals for guest blogging. They include:
Position yourself as an authority and well known name in the industry.
Building back links to your websites
Getting exposure back to your website.