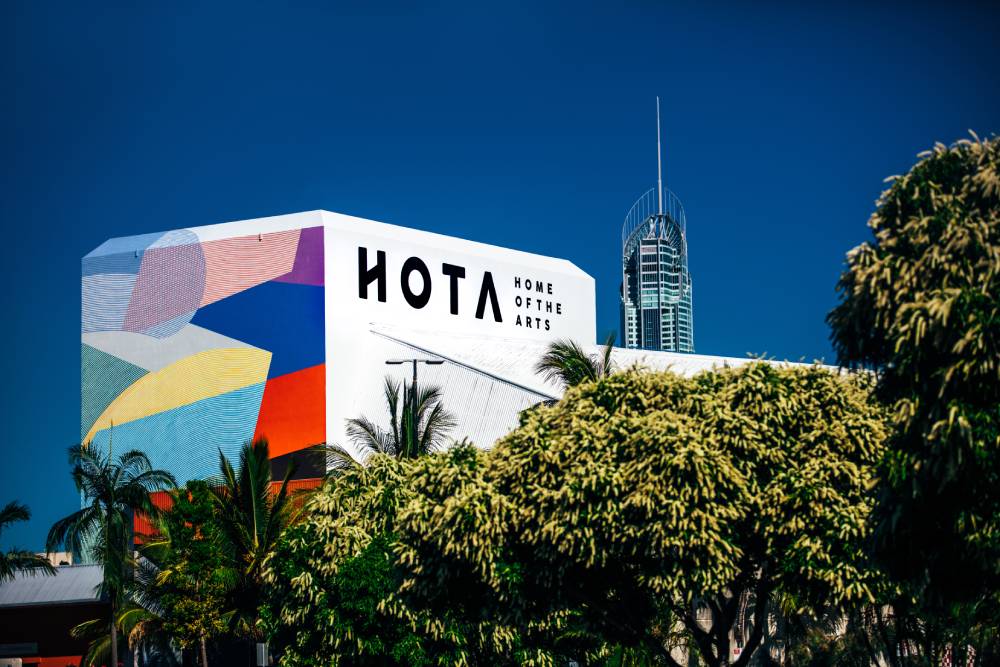 Contemporary cultural precinct HOTA, Home of the Arts on the Gold Coast, has today announced the 20 Australian artists selected to be presented as part of the inaugural exhibition program for its new HOTA Gallery opening in April 2021.
Both established and emerging artists have been selected who have strong connections to the Gold Coast and will be commissioned to create new works that reflect the diversity of the region. The project marks the largest presentation of new works by Gold Coast artists undertaken by HOTA.
Criena Gehrke, Chief Executive Officer of HOTA, Home of the Arts said: "HOTA is committed to supporting Australian artists – now more than ever – and we are excited to bring together this group of extraordinary artists who each have unique and fascinating connections to the Gold Coast. This $100,000 commissioning opportunity enables HOTA to put a spotlight on the incredible creatives on our doorstep and Australian artists with a strong connection to the region."
The new $60.5 million HOTA Gallery is currently under construction within HOTA precinct on Queensland's Gold Coast. It will become the permanent home for the $32 million City Collection, whilst presenting international exhibitions exclusive to Australia alongside an ongoing commitment to present the work of local artists.
Well known Australian artists including Hiromi Tango, Michael Candy, Samuel Leighton-Dore and Libby Harwood will be exhibited alongside locally recognized artists and collectives. They will create artwork for the city's new gallery including sculpture, weaving, textiles, ceramics, performance, painting, photography, video, and installation works.
Artists include:
CJ Anderson
Mary Elizabeth Barron
Elliot Bastianon
Ali Bezer
Kirsty Bruce
Michael Candy
Aaron Chapman
Abbey McCulloch
Mimi Dennett
Claudia De Salvo
Erica Gray
Jason Haggerty
Libby Harward
Jacob, Isaac and Lachlan Hough
Samuel Leighton-Dore
Nicola Moss
Lisa Sorbie Martin
Hiromi Tango
Heath Wae
Whatumanawa Collective
The artists were selected by a panel made up of leading Australian cultural divs including, Tracy Cooper-Lavery, Director of HOTA Gallery, Leigh Robb, Curator of Contemporary Art at the Art Gallery of South Australia, Liz Nowell, Director of the Institute of Modern Art (IMA) in Brisbane, Sam Creyton from the City of Gold Coast Arts and Culture unit and members of the HOTA Gallery Curatorial Team.
Tracy Cooper-Lavery, Director, Gallery and Visual Arts at HOTA said: "The concept for this project comes from the desire to create meaningful opportunities for locally-based artists to present a bold body of work that positions home grown talent on a national stage. Conversely, it is for the city, by the city, in the city!"