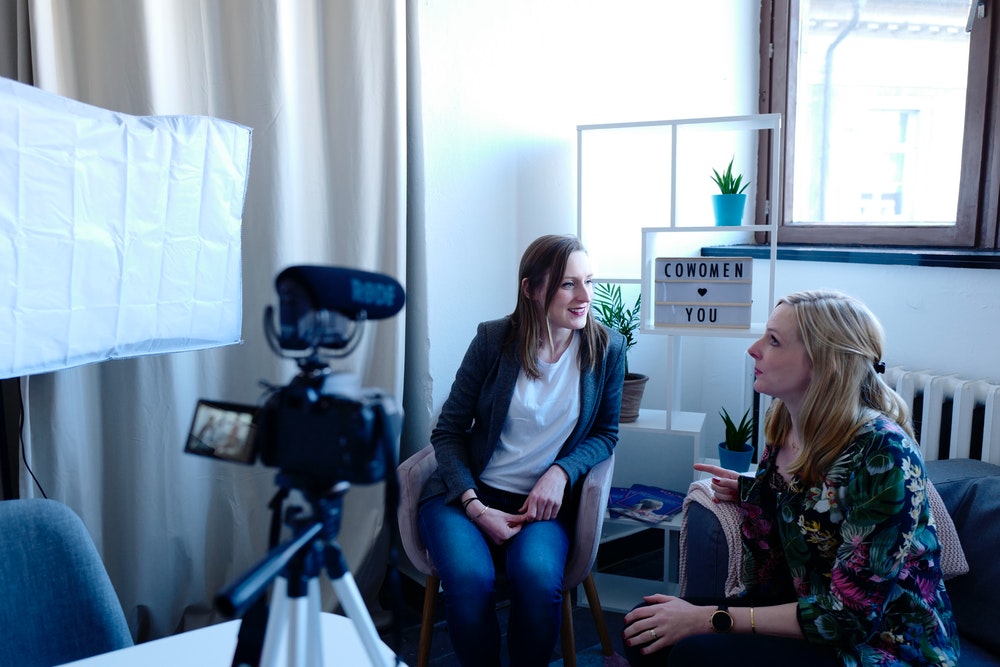 Content Marketing is a special type of marketing in which content is used to inform, educate and entertain with the purpose of building reputation, establishing brand recognition or offering solutions to problems. Instead of the traditional marketing pitch, content marketing is a less direct approach whereby valuable information is provided that will assist readers in making informed buying decisions.
By establishing oneself as an authority on certain subjects, the hope is that eventually readers will turn to you for tangible solutions for their existing and future problems. The goal is that content consumers would be willing and able to pay you for solutions to their problems. Many marketers believe that content marketing isn't just the future, it is also the present.
Content marketing in Australia can take several different formats including:
Blogging
Infographics
Email marketing
E-book marketing
Video marketing
Podcasting
Social media marketing
Case studies
White papers
In order for content marketing to be effective, there must be an effective content marketing strategy that drives all content marketing activities. In addition, marketing efforts need to be consistent and sustainable in order to have any real significant effects. So for example, if you decide to use social media marketing as your content marketing strategy, then you must devise a strategic social media marketing plan complete with goals, objectives and the selection of the resources needed to get the job done.
Approaching content marketing without planning is a sure recipe for failure. So the first step to take if you decide to use content marketing as a part of your marketing strategy, is to come up with a good plan. Just like any other form of marketing, some amount of planning is required if you are going to achieve anything significant.
Let's dive a little deeper into each of the different types of strategies used with content marketing in Australia.
Blogging
Blogging involves the consistent publishing of written, online content that is focused on a specific niche topic and targeted at a specific group of persons. Let's say that you run a small business that is involved in the production of luxury furniture and that you decide to include blogging as a part of your marketing strategy.
This would mean that you would consistently produce and publish material that is related to luxury furniture. So you may produce articles such as "What to Look for When Buying Luxury Furniture" or "How to Clean Your Leather Sofa" or "Tips for Preserving Your Luxury Furniture". These articles would be of interest to persons who either already own luxury furniture or to persons who are thinking of purchasing luxury furniture.
Once you have published your blog posts, these articles will be available online for others to view. If your content is valuable, readers may become subscribers and may eventually become actual customers. This is how blogging may be used as an effective strategy for content marketing in Australia.
Apart from simply writing and publishing blog articles, you can even acquire 'buyers' by allowing media networks such as Google Adsense to display relevant ads on your blog between the content and in the sidebars, footers and header areas. When someone visits your blog site and clicks on any of these ads, Google Adsense would compensate you for those clicks.
There are several others ways that blogging can be used effectively for marketing of products and services.
Infographics
Infographics are visual representations and graphs of useful information. They provide a fun and simple way of gathering information without the need for using lots of text. Instead, information is conveyed through the use of graphs and charts.
Remember the saying that a picture is worth a thousand words? This saying is applicable to infographics. Infographics are an excellent alternative to articles and can provide a creative way of teaching or informing an audience on an otherwise boring topic.
By using lots of different colours and shapes, an infographic can be a visually appealing document that may capture the attention of an otherwise uninterested audience. Here is an example of an infographic:
Note the use of vibrant colours, symbols and shapes to convey the message.
Email Marketing
Email marketing is using email messages to market one's products or services. This form of marketing has been found to be one of the most effective forms of digital marketing available. According to an article in Forbes magazine, email marketing gives the highest return on investment (ROI) when compared to other digital marketing strategies such as blogging or social media marketing.
Even though email marketing is a type of content marketing, several marketers simply use it as a means of hard selling their products or services like traditional methods. However, the key to using email successfully as a content marketing strategy, is to provide useful and valuable content with each email instead of simply offering your product or service for sale.
When used properly, email marketing can be very effective as a content marketing strategy.
E-Book Marketing
E-Book marketing is fast becoming popular among small, medium and large businesses alike. In this type of content marketing, the marketer publishes e-books that are focused on specific topics that may be of interest to readers. The aim is to inform, entertain or educate. Only after giving lots of useful content is a product or service offered as a solution to a problem.
In other words, there are no hard sales in e-book marketing. E-books are relatively easy and very cheap to produce and can be easily downloadable by any online user in the form of PDF documents or in other formats that are readable with various e-book readers such as the Amazon Kindle device.
Amazon and other online publishers such as Smashwords, have opened up the E-book market so that content can be easily published without the need for a traditional publisher. Anyone who can write and who has access to a computer can produce and publish an e-book these days. This type of content marketing continues to be popular among businesses the world over.
Video Marketing and Podcasting
Video marketing is simply using videos to convey your marketing messages. Several businesses now have Youtube channels to which they upload customised videos designed to capture the attention of their target markets. Similar to broadcast media such as television, video marketing provides an alternative to written content.
However, video marketing is usually readily available on demand. Marketers upload their videos to their Youtube channels, optimise them for search engines and watch as online users consume their content in their search for information. This type of content marketing has proven to be very effective for some marketers.
Podcasting is the oral format of content marketing. This is where an audio file is used to convey the marketing message. Podcasting is suitable for audiences who would rather get their information audibly rather than in written or video format.
Social Media Marketing
Social media marketing is by far one of the most popular types of content marketing used these days. It is where marketing is done through content that is published on the various social media networks such as Facebook, Twitter, LinkedIn, Google Plus, Pinterest and several others.
Although social media marketing is a popular type of marketing, not many businesses are very effective in using social media to market their products or services. This is because social media marketing is both an art and a science and what may work on one social media platform may not necessarily work on another.
So it may involve some amount of trial and error to find out what work and what doesn't. In addition, it is essential that you know which social media networks your audience hangs out on in order for your social media marketing efforts to pay off.
Case Studies and White Papers
Case studies are an interesting and effective way of marketing products or services if done correctly. These are stories that demonstrate how a particular product or service helped someone to achieve something or to solve a problem.
Since people in general love to listen to stories, case studies are popular among lots of people. They are similar to testimonials however are usually much longer and include relevant background details about the circumstances surrounding the purchase of a particular product or service.
Many businesses are now using case studies to help them tell stories of how their products or services have been beneficial to others. They can have lots of appeal especially in situations where readers may have or are currently experiencing similar situations to the persons involved in the case study.
In marketing, a white paper is a "persuasive, authoritative, in-depth report on a specific topic that presents a problem and provides a solution". A white paper is usually a lengthy document that contains no less than 6 pages, and also contains lots of illustrations and references. There is usually a title page, table of contents, an executive summary, a description of a problem and a detailed solution to that problem. They are longer than e-books and are usually professionally written documents.
White papers are useful for reaching sophisticated, highly educated audiences who want documented support to justify their purchase decisions.
Content marketing in Australia
Content Marketing in Australia takes many forms and can be a very effective way of marketing products or services. The key is to decide on which formats are best for your business and then to come up with an effective content marketing strategy.
Then, after implementation, consistency is necessary for effectiveness and sustainability. Which content marketing strategies are best suited for your business?