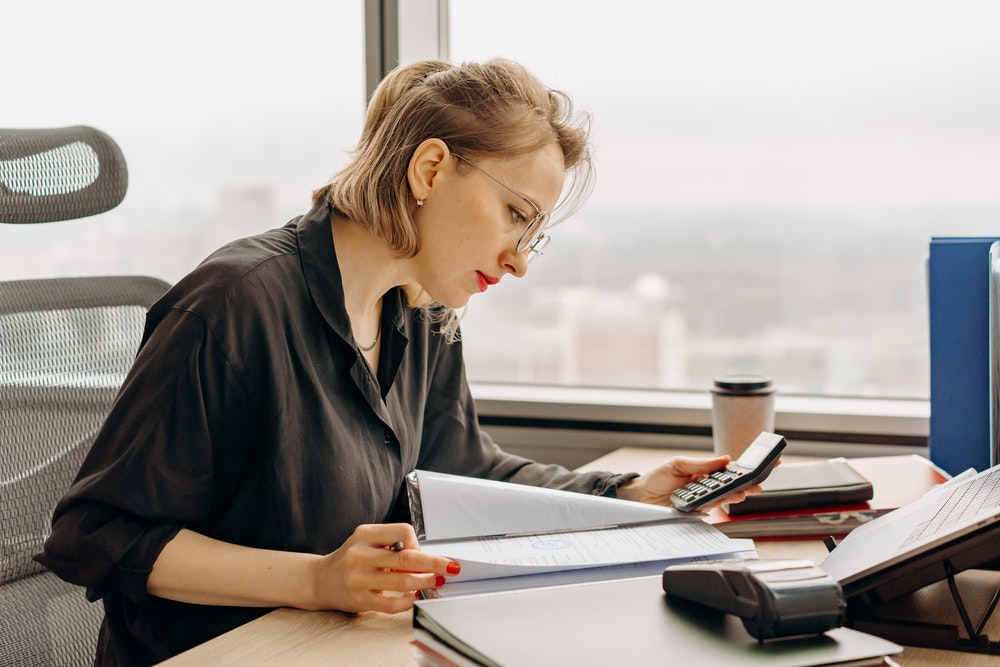 Becoming a freelancer means that you work for yourself. You have your own schedule and your workload is mostly project-based. While it sounds fun, not everyone can be a successful freelancer.
The perk of having the freedom to choose and work at your convenience may sound interesting. However, the truth is that you need to work hard on getting jobs in the first place.
Pitching for clients can be extremely draining when you've done it multiple times without a clear result. So, when you finally get some running projects under your belt, you can feel nothing but excitement.
If you're a freelancer, having too many projects simultaneously only means two things: a great pay cheque and less time for rest. While you're eager to get everything done faster, the process may overwhelm you to the brink.
Why Should You Care About Time Management?
When you decide to become a freelancer, you know very well that you're the boss. Whether you want to send more pitches today, it's entirely up to you.
However, once you've got clients to line up to your services, you're no longer the boss. Now, you've got to meet the client's expectations.
The problem with most freelancers is that they can't manage time wisely. Since clients don't supervise and follow up on the project regularly, freelancers often underestimate deadlines and  end up sending late reports.
If this keeps happening, you can't expect people to leave a good review about your service. You will then lose credibility and more likely drive away potential clients.
Six Tips to Improve Productivity For Freelancers
In this article, you'll find how to improve your productivity as a freelancer. When you know how to handle your time well, you can spare more time for getting new clients.
1. Set a schedule
The downside of working as a freelancer is that you don't have a fixed schedule that you can follow every day. You will work on different projects with different clients day-to-day. While it seems appealing, it does come with a flaw.
You may grow the tendency to jump in and out on multiple projects at the same time. You want to finish every project quickly and seamlessly, only realising that the process drains you a lot.
The unclear schedule makes you work randomly, as you wish to finish every ongoing project at the same time— so, you can move on to search for new clients. However, freelancing doesn't work that way.
If you want to finish a project accordingly, having a routine will help you clear the task at due time. You won't be working on random projects as you've set your goals in mind. This can happen when you have a routine schedule. The schedule allows you to be productive whenever you have a lot more tasks in your bag.
2. Track your time
The next essential thing for freelancers is time tracking. You may overlook this strategy because you're working on different projects at times. People often think that tracking your work is useless since it requires effort to maintain the habit.
In fact, monitoring your work can significantly improve your productivity. When you've set a time tracker software, you can check if you met your expectations in completing one assignment. This method will also prevent you from doing unnecessary things during work.
As a result, you will know your best time or productive hours when working. You're also able to predict time spent for a specific job in the future. This allows you to organise tasks better when pitching for a new client.
However, make sure that having a time tracking tool won't discourage you from getting the work done. A time tracker will only help you understand your capability in completing one assignment.
3. Take a break
Although it sounds obvious to do, many freelancers opt out of this method to collect more clients and close more deals. While others may have a different opinion about this, some will say that getting the work done quickly is their way of life.
On a scale of one to ten, what's the chance of you working nonstop in eight hours? Probably one to zero.
You may think that you're working on it without realising your body needs a rest. You can't force your mind to think continuously without it getting burnt out.
Try taking a break after 25 minutes or so. Get up from your chair and do some stretching exercises. A simple rest will help you refresh your mind, and you'd be thankful because it energises you more when you get back to work.
4. Prioritise your tasks
So, now you have a lot of assignments. That's great.
But, when you've got too many to handle, you may find yourself overwhelmed to actually start working. It's essential to draw a clear, important box so that you can recognise what task should be done first.
Make a table that shows the urgency and importance of each work. This table will help you to prioritise tasks based on the assessment. Suppose you have a task due by tomorrow and another that requires your attention. You know which task you need to work on right away.
By making a task planner, you can start working on the right project without worrying over its deadline. You can then work in peace as you have spared the right amount of time to finish that particular project.
5. Keep distractions at bay
Distraction is the enemy of productivity. When you're working on your own, having lots of distractions is inevitable. Whether it's your email notification, your doorbell, or even your pets, you can't deliver perfect work under these kinds of situations.
The best approach to minimise distractions is to keep the source away from you. For example, having pets at home can sometimes become demanding since they require your attention when you're at your busiest. So, the only way to keep your focus is to work in a different room or go to a quiet space for some time.
You can also use a noise-canceling headset to provide you with less external noise you may hear during working. Also, consider keeping your phones away when you have work to do. Mobile devices are one of the biggest distractions for every remote worker, make sure to use them wisely.
6. Don't multitask
Having many tasks at the same time doesn't mean you can finish them faster. In contrast, getting indulged in multiple projects can break your focus so easily that you can't prioritise the urgent and important tasks first.
Focus is extremely important when doing something. Moreover, when you lack focus, you're prone to making many mistakes that you can actually prevent. Since you can't concentrate on one thing at a time, you will decrease productivity and waste more time.
Best Freelancer Tools to Help Manage Tasks
Working as a freelancer  even if it only gives you passive income, it requires you to stay on track when you have no fixed schedule and a lot of projects. With these management tools, you can monitor your time well and keep your projects running smoothly..
1. Asana
Asana is one of the most popular time management tools for freelancers, professionals, marketers, and individuals. With this software, you can make your own schedule seamlessly.
You're able to put assignments and give a due date ahead of time. Moreover, the tool will let you know when some projects are overdue in case you forget to finish them. It will notify you every day once you open the software.
2. Notion
If you need a software to keep you productive with so many notes, Notion is your way to go. This platform allows you to make different types of calendars from working assignments, daily plans, and even reading plans.
You can basically plan everything out with Notion. Moreover, you're able to create a new template or modify the hundreds of templates from this tool. What's more, it works on multiple platforms, including Windows, Android, Mac, and iOS.
3. Time Doctor
Time doctor allows you to track your work effectively. With this tool, you can set a time tracking to a specific assignment that you'll be working with.
If you have a hard time adjusting to a lot of projects in one day, you can set Time Doctor on your desktop right away. Besides, this platform also monitors internet usage. So, you can have a complete history of what you've searched without going through your browser.
4. Clokify
Clokify is another time tracking tool where you can monitor your work seamlessly. However, you can also make a schedule and plan with this software.
When using Clokify, you can plan your assignment beforehand, and when it's due to work, you're able to set a timer to track the progress. This all-in-one tool is definitely helpful for every freelancer trying to improve productivity while working at home.
Conclusion
Time management is an essential way for every freelancer to achieve productivity. Since freelancers work in their own time and way, having great time management skills will help them get the work done effectively and efficiently.
If you decide to be a freelancer, it's time to follow the tips above to improve how you work. Also, make sure that you use some of the time management tools on this list. With a time management tool, you can rest assured that you can work on the right path at the right scheduled time. So, you don't need to worry about sending over the assignments late to your clients.
About the Author
Andre Oentoro is the founder of Breadnbeyond, an award-winning explainer video company. He helps businesses increase conversion rates, close more sales, and get positive ROI from explainer videos (in that order).