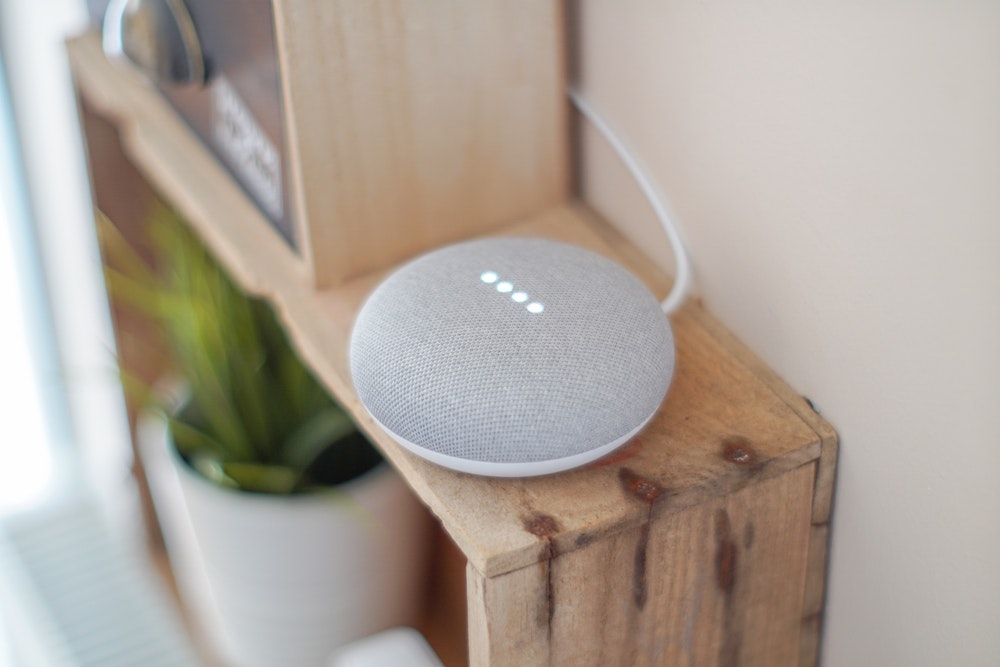 We're living in a magically advanced, digital age. Just 20 years ago, the prospect of asking a question out loud to a robot and having it respond with an accurate answer was an idea straight from a science fiction novel.
Yet, in 2021, it's just part of daily life.
As a matter of fact, it's been found that 50% of people are using voice search to research products before going through with a purchase.
Combine this groundbreaking statistic with the fact that almost 90 million Americans own a smart speaker, and the option to ignore voice search within your marketing strategy is no longer viable.
Smart marketers and brand owners understand the critical phase society has entered within digital marketing, and voice search is beginning to dominate the online world.
While it hasn't yet taken over traditional search engine optimisation, by which you use a device to type a query into a search engine, it's certainly catching up.
As such, it's important that you, as a brand, keep up with the times. Because if you don't, and you choose not to optimise your copywriting and content for voice search, your brand will be left behind.
Plus, while you may choose to ignore voice search optimisation, you can guarantee your competitors aren't. By not optimising your copywriting and content for voice search, you're ultimately giving potential leads to your direct competitors.
With that in mind, we've got some fool-proof copywriting techniques at the ready so you can optimise your content for Alexa, Siri, Cortana, and Google.
Why Is Voice Search So Important In Digital Marketing?
As advances in technology race ahead every day, our patience and tolerance for the older, outdated approaches run thin.
We live in a world where searchers won't accept slow responses. Equally, they will put in the minimal amount of effort required to find a solution to their problem. It's no hidden fact that attention spans continue to decrease as the internet becomes full to the brim with content in every direction. And this is a large factor in the progression of voice search popularity and usage.
Society is a very busy place. With working hours increasing and stress levels on the rise, internet users want to be spending as little time as possible finding answers to their queries.
With such an emphasis on speed and minimal effort, voice search sits in a prised position.
When using voice search, you need to only verbalise your query. Instantly, you'll receive a spoken response from a smart speaker or smartphone.
That cuts out the time it takes to load an internet browser, navigate to a search engine, type in the query, hit enter, and scroll through the search engine results page until you find the response you want to read. And that's before you've even come face to face with the response to your query.
In a nutshell, voice search is quicker, more effective, and is arguably a more enjoyable experience for the user.
When we consider digital marketing, this becomes absolutely fundamental to our strategies and tactics. Your brand needs to be modern, up to date, and customer-friendly.
By optimising your content for voice search, you're abiding by these brand characteristics.
Plus, ensuring your copywriting and content are voice-search friendly allows your brand to:
Gain more traffic to your website
Build and establish deeper levels of trust
Capture new leads
Develop your brand's reputation
Convey your brand's authority and expertise within your industry
Ultimately, allow your searchers to enter your sales funnel, increasing your conversion rates and overall revenue.
The Challenges Of Voice Search As A Brand
Nothing worth having ever came easy. There are challenges when it comes to optimising your content for voice search. All of the following challenges can be overcome, so it's important to recognise the difficulties you may face so you can strategise how to approach them.
Some common challenges of voice search optimisation are:
You must understand how to do keyword research
You must also have an understanding of how the algorithm works
You need to know how your target audience are using voice search in depth
Voice search generally relies on location and locality, so if you're an online business, you'll need to think about how to include location in your content, even if you provide a product or service to people all around the world.
Optimise your copywriting for voice search
How To Optimise Your Content And Copy For Voice Search In 2021
With the above fresh in your mind, let's explore 6 simple copywriting techniques that will help you rank for voice search results.
Use Long-Tail Keywords
If you want to optimise your website for voice search, your keywords should be long-tailed. This simply means a bunch of words grouped together rather than one specific, individual word.
For example:
Shoes – this is a short-tail keyword.
Blue stilettos NYC – this is a long-tail keyword.
While some searchers may type in a single short-tail keyword when typing, it's very rare that they'd do so when verbalising their query.
Match their searching style by focusing on long-tail keywords in your copy and content.
Keep Your Tone Informal And Conversational
When we ask our smart speaker or smart phone a question, we speak to it as we would a person.
This means we ask questions in full sentences.
For example, it'd be unlikely for a voice searcher to ask Alexa:
"Hey, Alexa, cat shelters Florida."
A searcher would be far more likely to ask:
"Hey, Alexa, where is the nearest cat shelter to me?"
Voice search optimisation and search engine optimisation both rely heavily on knowing your audience and the way they use language when searching for something. You do this by mimicking their tone and language back to them after they ask their voice-search robot a question.
Focus On Local Search Results
As we've mentioned, location plays a large role within voice search. It's important to fill in your Google My Business. Make sure you optimise it for your brand's location, and keep it regularly updated.
This is a super simple strategy that will work wonders for when you begin to craft content that will show up in location-based queries.
Create A Well Structured FAQ Page On Your Website
An FAQ page allows you to focus on both voice search optimisation and search engine optimisation. The key is to know what your searchers are asking or typing into the search bar. Type their exact question, and provide an answer in full sentences.
It's important to structure this page properly. Use bullet points, keep the sentences short and to the point with zero fluff. You're trying to rank these responses as a featured snippet.
If you're having trouble communicating with your audience in a way that compels them to purchase while simultaneously writing for voice search, lean into copywriting courses to help get you set up for success.
Optimise Your Content For Featured Snippets
You can rank for the featured snippet position with an FAQ page, as we mentioned above. However, producing content such as blog posts and articles are also great strategies to position your brand's site in the featured snippet position.
Featured snippets are critical for voice search responses, as the smart speaker will respond with the top ranking response for the query in the search engine results page. Generally this is the featured snippet. If your content is relayed as the featured snippet, it'll be your brand's content that's consumed by the searcher.
Understand What Your Searcher Is Searching For
The way we use voice search varies from how we use a traditional search engine.
According to VoiceBot, a small 26% of people have used voice search to complete a purchase.
When you consider how many people use voice search regularly, it becomes clear that the queries that are produced via voice search aren't yet at the purchasing stage. Therefore, optimising a sales page focused on direct response techniques will probably not convert as well as educational content produced on your blog.
That said, BrightLocal has found that 51% of users claim they would use voice search to find a local business. This proves once again the fundamental importance of location-based content.
Hey Siri! Can You Help Me Optimise My Content For Voice Search?
Voice search is becoming more popular and widely used by the day. It's therefore crucial to implement voice search optimisation into your marketing strategy.
The key element of voice search – as with many marketing avenues – relies on your knowledge of your target audience.
If you know how your demographic uses voice search, you can leverage it into your strategy. Without proper market research and keyword research, you'll be shooting in the dark.
Focus on the research stage before producing any copy or content. Still shooting in the dark? A copywriting agency will be able to help guide your efforts.
The better you know your audience, the more effectively you can optimise your website for voice search.
So, remember to keep your tone informal, and mimic the spoken language. While the queries will alter from person to person, we all tend to ask smart speakers questions as though we were talking to a friend. So, allow your brand to be the friend that has all the answers.
Do that and you'll find a steady increase of traffic to your site, wider brand recognition, and, ultimately, higher conversion rates.
About the Author
Over the past decade, Liz Slyman has worked as a copywriter and digital marketing executive for a multitude of companies from startups to and mid-sized businesses to working as the VP of marketing for award-winning, platinum-selling artists.
Leveraging an understanding of the nuance of language in marketing, Liz founded Amplihigher, a content marketing and copywriting agency, designed to connect consumers to companies in a way that results in next-level brand expansion.