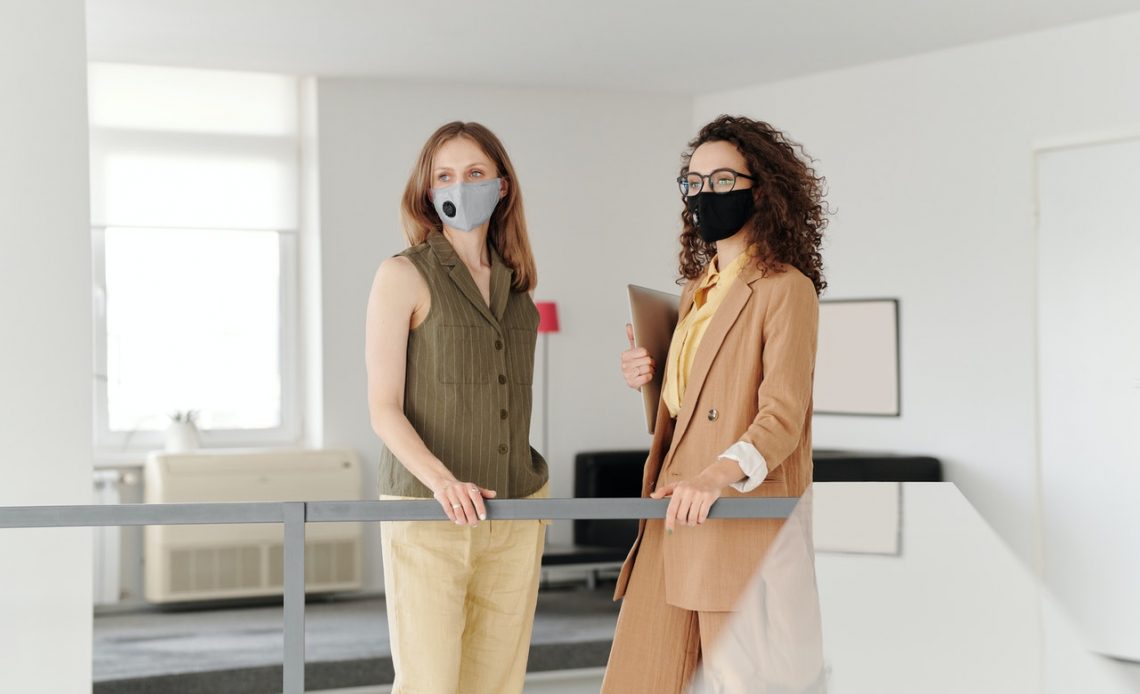 The COVID-19 outbreak has been increasing in severity, and new cases are being reported every day. How do you protect yourself? How do you make sure that your family is safe during this time? The CDC has provided a list of precautions to take during the COVID-19 outbreak. So here is the guideline on how you should move during a covid-19 outbreak.
Is it Necessary To Move?
You should ask yourself this question : is it necessary to move? Because this situation is not good to move with all home or office belongings. If you think it is necessary to move, do not forget to take some important things.
So if there is a need to move from one place to another during the COVID-19 outbreak situation, make sure that each person in your family has all the valuable possessions needed, such as ID cards or passports, to help them go through the borders without any problem.
There should be no more using public transportation because many passengers use this type of vehicle daily, so it would be difficult to find an empty car, but buses might work depending.
Take Virtual Quotes From Moving Company
If you plan to move, you have one question: moving with any removal company or moving alone with your own responsibility. If you are moving with a professional removalist company, you should not go to their office to meet them, but you have to take all the quotes from their website or application, and then you have to do all the discussion with them on the phone. Also, you have to give them your home or office video to give you an accurate quote, and it will be helpful to both sides.
Check Government Instructions About Moving In Covid-19 Situation
You need to check daily instructions and rules regarding moving in this situation. If you are ready and the government announces not going from one city to another, then your time and money are wasted on that process.
It is also important to know the duration of the COVID-19 outbreak and how long it will take for that infection so that you can plan your future move. So if you are moving from NSW to VIC, you need to check the rules for both states.
Safe Ways To Move During Covid-19 Outbreak
You need to consult with professional removals like Optimove in this field before making any decisions because we have more information about moving situations than other people. We have all types of insurance which will protect your property from damage or destruction during moving.
You should ask them what type of protection you want while discussing the moving process too. And if needed, one company provides transportation and storage services when required if someone needs relocation during an epidemic event such as Covid-19.
Wear PPE (Personal Protective Equipment) While Moving
While moving with or without a removal company, you should wear clothes or a PPE kit that protects you from infection of Covid-19. People should be aware of their surroundings and especially the security precautions taken for themselves and other family members to avoid danger. That is why you need an expert removals company who will help you out by assisting with transportation and storage services when required if someone needs relocation during the Covid-19 situation.
Sanitise Your Hands
While moving, you should sanitise your hands constantly so this virus will not infect you, you should take food with you, so you do not need to buy it from outside, and you are safe from any infection. You should greet them with a smile and do not shake hands with moving company's employees or your friends while moving. Also, do not touch anything unnecessarily.
Packing And Unpacking
It would help if you did the packing yourself, so your belongings can not be touched during packing by the removal company's employees. After unpacking, you should wash your hands and then sanitise them.
Use Old Boxes You Already Have
If you buy new boxes for packing, it will be infected by the Covid-19 virus because the new things are sold from company to vendor, and there are lots of people involved, so if only one box has been affected, it will create trouble for you. COVID-19 virus is spread by touch. It's important to avoid contact with people and items that can be contaminated, including surfaces like door handles or doorknobs.
The COVID-19 virus cannot travel through the air, But it can still be transmitted from one person to another if they come into direct contact, even indirectly in some cases. You should also wash your hands regularly and maintain a good hygiene regimen when you are around others.
If someone has been infected with Covid-19, Try not to touch any of their belongings because there might be traces left on them which could cause infection for anyone who comes into contact with them later on.
Manage Social Distancing While Moving
You should manage social distancing as much as possible during a COVID-19 outbreak. Be careful to avoid close contact with others, and try not to touch anyone unless necessary physically. If you feel unwell or have any symptoms of Covid-19 infection, Keep your distance from other people so that they can't contract the virus by coming into contact with your body fluids or droplets in the air when you sneeze or cough.
This will be very important during a COVID-19 pandemic because there won't be much help available for those who need it most. For this reason, we urge all our readers to take care of themselves and each other during these troubling times.
Contact Optimove For Moving During COVID-19 Lockdown
If you need to move during the COVID outbreak, call Optimove removals at 1300 400 874, and we will provide you guidelines and a stress-free move in this pandemic situation. We urge all our readers to take care of themselves and each other during these troubling times. We will provide you with everything necessary for moving.