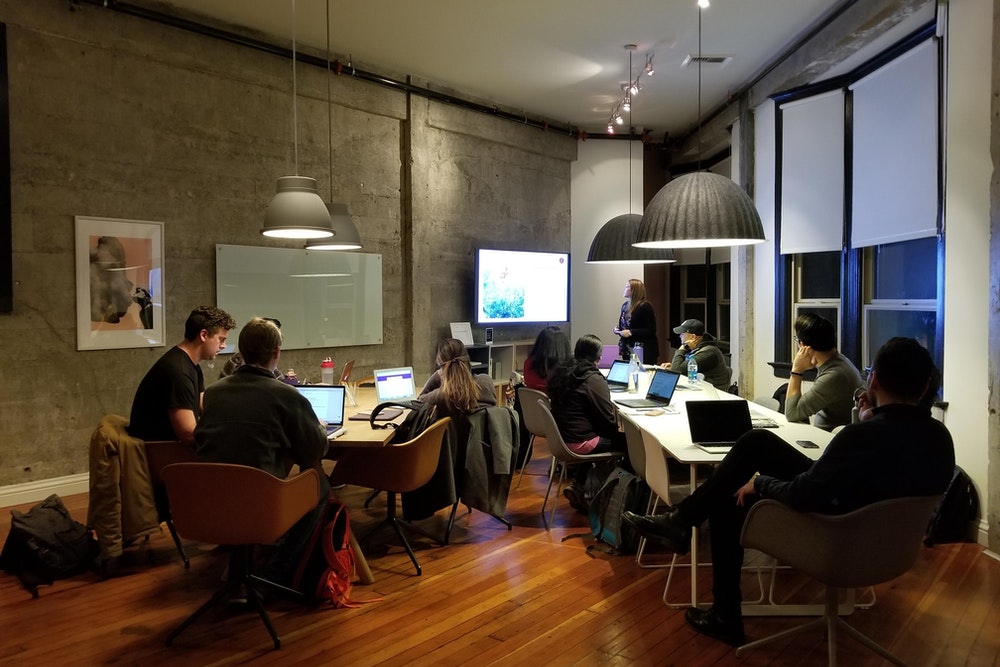 ‍Anyone who's spent time working in customer service can attest: no matter how much your company does to make customers feel welcome and valued, every customer's experience will be unique. Even customers who sign up for the same product can have very different experiences.
As such, it makes sense that a lot of businesses struggle to nail customer loyalty. How do you entice users to come back to your product again and again, until they're ready to buy? That's the question every business hopes to have answered. But it's one that few can answer effectively because it requires a complete understanding of customer loyalty and how that impacts every stage of a customer's journey.
This article will explore the different factors that impact customer loyalty and how to create a customer loyalty program that will grow your business.
What is Customer Loyalty?
Customer loyalty is the degree to which a customer will continue to use a brand, retailer, or service over time. It's a measure of how committed a customer is to a brand and how likely they are to recommend it to others. These days, the best businesses are those that are able to create a consistently positive customer experience.
But what does "positive experience" really mean? Some customers may be pleased with the speed of their delivery or the ease of their checkout, but others may be pleased with the overall product or with the level of service they received. To determine your customer loyalty, you'll need to ask customers a series of questions throughout their journey with your product.
You can begin with simple surveys, but you'll want to go deeper as you learn more about your customers.
The Science of Customer Loyalty
There are many factors that determine the degree to which a customer will be loyal to your brand. These factors include – but are not limited to – the following: The ease of making purchases and returning products, the quality of support and customer service, the ease of finding and using your product, the level of convenience and ease of using your product, the quality of your product, and your overall brand experience.
Some of these factors are related to your company culture and the employees that serve your customers, while others are related to the product itself. If a product is confusing to use or has bugs in it, your customers will be less likely to be so grateful for the experience and will be less likely to recommend your company.
Defining the Bar for Customer Loyalty
To measure customer loyalty, you'll need to set a clear bar for how much customer service and convenience you expect. You can't just offer a product that anyone can use; you need to meet certain standards and expectations for product quality, ease of use, and overall experience.
If a customer expects a Level 10 product, they don't just want you to meet Level 10 standards; they want you to exceed those expectations. To set the bar for customer loyalty, you'll need to meet with your product team and your customer service team to find out how high to set the bar for customer experience. Then, you'll need to meet that standard across the board for every team member that interacts with customers.
If anyone can't deliver on the high standard, you need to fire them and replace them with someone who can.
Build Loyalty Before You Sell
If you're looking to increase customer loyalty, you have to start with building loyalty before you even sell anything. It's not enough to have a great product; you also have to have a great experience with it. You need to make your customers feel welcome in your company.
They're not just paying customers; they're members of your team. You need to treat them with respect and prepare them for what's to come. You can do this by creating an onboarding process that welcomes new hires with a welcome email, a tour of your office, a walkthrough of your product, and a Q&A with your team.
In addition to welcoming new employees, you also need to welcome your customers with the same enthusiasm. Customers are just as much a part of your team as employees are, and they need to feel welcomed into your company as well.
Always Be Improving
Customers want a consistently positive experience, and the best way to do this is to always be improving. This doesn't mean that you have to change your product every month; it just means that you're always looking for ways to improve your company culture and your customer service.
At the end of the day, the only difference between a great product and a great company is the culture that surrounds that product. If you're constantly looking for ways to improve your company culture, you'll find yourself with a great product and a great company. If you're not looking for ways to improve your company culture, you're going to fall short of consistent customer loyalty.
You need to find ways to constantly improve, even if those improvements are small. If you have a weekly team meeting, have a different team member speak every week.
Conclusion
It's easy to get wrapped up in the day-to-day business of running a company when it comes to customer loyalty. After all, there's a lot more to it than just having a great product.