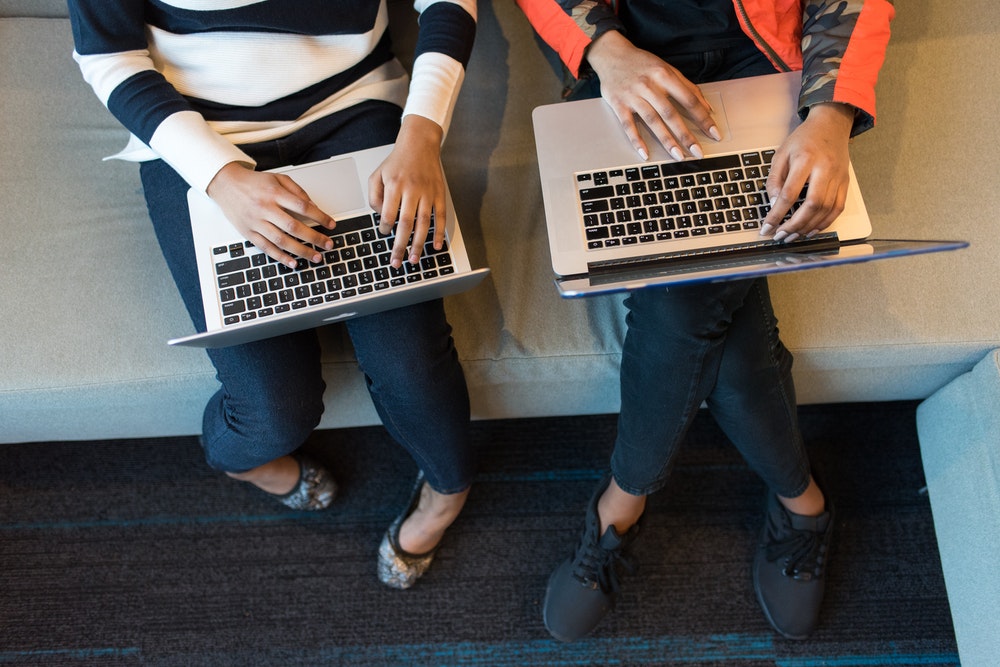 Digital transformation will keep your company adaptable and give it an edge over the competition.
Digital transformation is the company-wide adoption of digital technology.

In addition to streamlining processes and improving the efficiency of everyday tasks, digital transformation is a permanent shift in company culture.

Upgrading to new technology is a process that is never truly finished.
This article is for managers and business owners who want to improve processes and position their company for future success.
Digital transformation has become a buzzword over the last couple years. Put simply, digital transformation is updating all areas of your business and integrating digital technology with your processes.
Exactly what this means for you will vary depending on your company, how it operates, and what systems are already in place.
The value of digital transformation is that it streamlines processes to be faster and more efficient, which potentially decreases staffing costs and other expenses. This frees up resources that will allow you to focus on growing your business.
Transitioning to digital technology also helps you adapt faster to market changes. The recent pandemic has highlighted the need for such flexibility, as countless businesses have had to adjust their strategies to stay competitive.
It's estimated that the digital transformation market will reach $3.29 trillion by 2025. If you want to remain competitive and be able to adapt quickly, here are 10 tips that will help you adopt digital transformation successfully.
1. Define your goals
Before you start working on any digital transformation project, you should first define what your goals are.
What do you hope to see once the project has been completed?

What improvements in processes do you want, and how do you expect the transformation to give you more flexibility?
The specific questions you should ask depend on the nature of your business, but the answers will help you articulate the benefits you intend to gain from the transformation.
If you don't define your goals at the outset, it may be hard to specify exactly what the transformation should involve, and you may end up with a result that doesn't benefit you as much as it should, if at all.
2. Invest in the right technology
Consider the tools that are available and how they can help your organisation. Take advantage of the latest technologies and be open to new ideas, even if they sound unrealistic to begin with.
From creating your website to optimising everyday processes and managing remote or hybrid teams, leveraging the right technology can help your business run more efficiently and effectively.
For example, cloud computing software can help make it easier to update records, and a cloud calling solution can allow you to host remote and hybrid meetings with ease. Also consider process automation software, and look into possible applications for virtual reality and augmented reality at your company.
Artificial intelligence (AI) will help your systems learn and adapt, helping you to continually enhance your processes. AI-driven tools can give you valuable insights you might otherwise miss, and it can also help your company adapt to changes in the business environment.
3. Get your teams involved
It doesn't matter how advanced your digital transformation may be, you will need to involve people. Your employees can tell you what can be improved and how digital transformation can advance your processes.
The workers will be the ones using the technology, so it's important that they understand what it does and how it's beneficial to them and the business.
Make sure you also involve those at the very top of your organisation. This is not only because upper management needs to approve the transformation, but they also need to fully embrace it so the entire business culture is transformed.
4. Develop training plans
Once your digital transformation is complete, you will need to get everybody up to speed as quickly as possible. Training can begin while the transformation is underway, helping to make the transition more smooth.
However, even if all your staff can be trained during the transformation, you will have to continue training new recruits.
In addition to a training plan, develop a knowledge base for your employees. Make resources available that people can turn to if they are stuck, and make adjustments to your training plans and resources as you learn more from the system when it's up and running.
5. Keep your customers in mind
Digital transformation can also impact customer experience. Consumers expect companies to offer newer technologies like automated payment options, so ensure your digital transformation makes it easier for people to do business with you.
It may surprise you that around 41% of businesses undergo digital transformation without thoroughly researching what their customers need and want. Get an edge on your competition by determining how your digital transformation can improve customer experience before you begin.
For example, even as Bitcoin price continually fluctuates, an increasing number of consumers in Australia are interested in making purchases using cryptocurrency. Providing a route for customers to purchase products and services with crypto will help you stay ahead of the pack.
Bear in mind that if you update payment options, those options should be fully integrated with your overall processes. This will help make your operations significantly more efficient while giving you access to reams of digital data that can be used to your benefit.
6. Evaluate your current tech
Investing in new technology can be expensive, and it's always best to keep costs down where possible. Before planning your digital transformation, first take your current technology into account.
Chances are, some of your tech and systems can be kept and integrated into your transformation. However, remember to future-proof your new technology to avoid having to upgrade again for as long as possible.
7. Use data to drive your transformation
A data-driven approach to transformation will help to ensure it is based on hard facts and insights. Volumes of data can give you insights that are otherwise easy to miss, helping you make decisions that will have a positive outcome.
For example, utilise Google Analytics to see exactly how users are interacting with your website.
Data gives you deeper insight into customers and helps you balance risks with rewards more effectively. It can spot new opportunities and gaps you can take advantage of, and it will help you reimagine processes to make them more effective.
Not only should data be used to help drive the development of your digital transformation, but it should also be considered a key component of your systems going forward.
8. Consider outsourcing your transformation
You may already have a perfectly capable IT department, but you should still consider outsourcing your digital development to specialists. Digital development is not just about installing new computers and other systems, it's about converting the entire business culture and how every aspect of it operates.
Every department needs to be integrated with every other department, and all of your employees need to be on board to help make the transformation work.
An outside team that specialises in digital transformation will have the knowledge, insights, and experience to make sure your transformation is successful. Plus they can work with you into the future to help you continue to improve and develop your systems, as well as help you overcome any obstacles you encounter.
9. Have contingency plans
Things don't always go according to plan. If something goes wrong, the best way to mitigate its damage is to deal with it swiftly and effectively. Have contingency plans in place so your operations can continue to operate smoothly should there be an issue.
Consider what might go wrong during the digital transformation and how you would put it right, and establish procedures so they are ready if needed.
Failing to have a contingency plan may leave you scrambling for a solution while your customers are left waiting for service. Keep these plans in place in case problems occur after the transformation is complete.
10. Keep on improving your systems and processes
Your digital transformation is not complete once the technology has been installed and its users trained. The transformation is ongoing, so always look to improve your processes further.
Continually evaluate the performance of your processes and consider where they can be improved. Listen for feedback from employees using the systems, and analyse data to look for weak points and insights.
An ongoing process of evaluation and improvement will help ensure that you remain competitive — as your competition also looks to improve where they can.
Digital transformation equips you for the future
Digital transformation can help boost your company's fortunes considerably. Not only can it help your processes run more efficiently, but it can also empower your team with the insights they need to be able to make the right decisions.
If at some point there is another seismic shift like the one caused by the pandemic, your company will be in a better position to adapt and survive.
It's essential that digital transformation is embraced by everyone in the company. It changes the company's overall philosophy and culture, so everyone needs to be onboard. Once embraced, digital transformation will help you grow your business and prepare your company for the future.
About the Author
Jamie Finch is a freelance writer with nearly two decades of experience. He left Britain in the year 2000 and headed East. He is currently living in Bangkok and writes on a wide range of topics, with a particular focus on SEO and marketing.