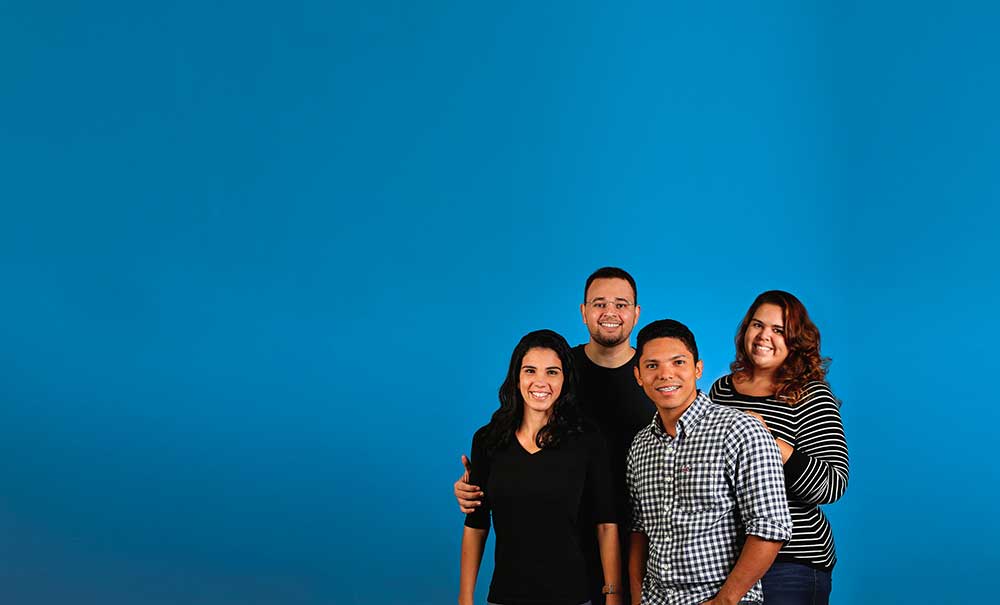 When the average worker's hours worked per week are regularly exceeding 40 hours, your employees are often spending more time with each other than with their own families.
Recent studies show that this is becoming an all too common event in many countries across the globe.
This fact alone makes it even more important to ensure you have that right business culture, where the team supports and cares for one another.
How do you know you've got the right culture within your organisation? Here are five signs of a great business culture – how many do you see in your business?
Five signs of a great business culture
Here are five proven signs of a great business culture – how many of these does your team display regularly?
Morning smiles
When your team members walk into the workplace at the start of the day, do they have a smile or a frown on their faces? Their facial expressions are an obvious sign of happiness in a role.
A habit of gratitude
Do you frequently hear your employees thank one another? Showing gratitude publicly is a sign of confidence and happiness, and there is evidence it helps people lead healthier, happier lives.
If people are helping each other, and being thanked for doing so, it then is a circle; they will be encouraged to do it more frequently, and the gratitude grows.
No clock watching
The end of the day comes, and moments after the clock strikes five, the office is abandoned. Is this your workplace? If so, that's a sign people ant to leave as soon as possible, which is not a healthy culture to grow.
Offers of help
Just like overhearing signs of gratitude above, hearing people offer help to one another is a very positive sign. You can start that process by setting aside some time every few days to stroll around, and offer your own advice or help to your colleagues.
Regular social events
When we discuss social events, it needn't be official endorsed company wide events. This could be as simple as a few colleagues grabbing a meal or drink after work.
If you hear stories of employees spending time outside their work hours together, this is a great sign that they enjoy each other's company.
Five ways to improve your business culture
Are you concerned that you don't have the right business culture? Maybe you are just aware you can always look for ways to improve it further?
Good news is that there is a plethora of different tactics you can undertake, here are just five ways to get started on improving your business culture.
Encourage teamwork
Instead of just a meal after work, look at various team building activities, such as simple sports, or treasure hunts or something that means various team members need to work alongside each other to achieve a goal. Here are 71 suggestions to get thinking about.
These planned team activities encourage great teamwork, which will flow into all aspects of their work lives.
Show don't tell
If you want people to change their behaviour, you need to show them through your own actions. Don't be one of those 'do as I say, not as I do' people.
Managers who tell their team to smile more, and don't do it themselves, are kidding if they feel the team doesn't notice this.
Have fun
Being at work doesn't mean that you need to spend all day bored and serious. Having a little fun, although keeping it professional, can really help lift the mood.
Try playing a quick icebreaker game before the next meeting starts, or have a funny GIF competition in your team chat channels.
Team lunch
Holding a simple team lunch once a month or so need not be an expensive exercise, yet will provide great rewards for you and the team.
A few pizzas, or asking the team to bring a bowl to share is a great way for people to spend some time getting to know each other better.
Embrace employee surveys
Employee surveys are a great way to ascertain how various teams feel about working within your organisation. Look for employee pulse survey software which are fast and easy to complete, and give detailed metrics and suggestions.
Make sure to explain to your team how you will use the survey results, and encourage them to answer these surveys honestly and anonymously.
In Summary
There you have it, five signs of a positive business culture, along with five methods to further improve your own.
Those business culture improving tips again, are;
Encourage teamwork
Show don't tell
Make sure you have fun
Hold regular team lunches
Run an employee survey
Here's to creating a positive workplace environment where all of your team enjoy coming to work every day!