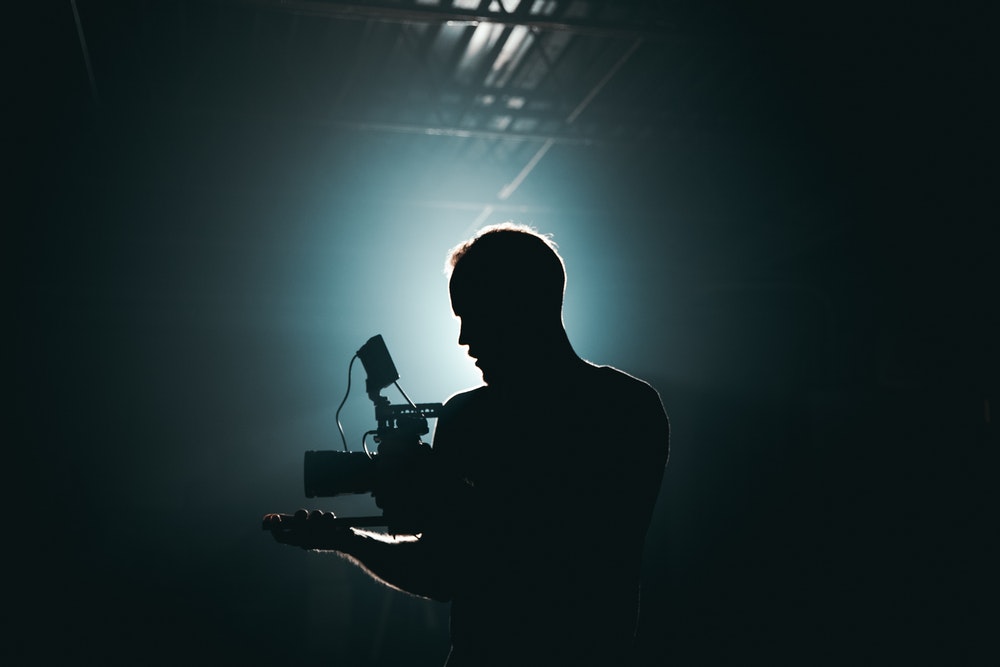 Digital marketing has revolutionised the relationship between a brand or a company and its target audience. Today, it is possible to create campaigns for an extremely targeted audience and to deliver personalised messages. More and more demanding customers expect surprising and relevant experiences.
Hence, video marketing has emerged as a great solution. Being a content format known for its responsiveness, video is able to clearly convey your business message, regardless of audience profile. What is video marketing? How can you implement it and what are its advantages to your business?
Video Marketing: What Is It?
Just as new technologies have influenced consumers, digital transformation has also revolutionised the field of marketing. So video marketing can be defined as any video production that aims to attract and interact with prospects, at different levels of the sales funnel. Using videos helps promote and increase the visibility of your brand, products, or services, in digital media.
In the context of video marketing, it is essential to keep in mind that over the years the buying behaviour of consumers has changed. The digital revolution has transformed the market with increasingly informed consumers. Today, people are looking for more information and relevant content that can trigger the buying decision.
It is for this reason that text and video content as part of marketing strategies are increasingly used by companies around the world. In this context, video marketing should be seen as a digital marketing trend and every brand should be able to make the most of it.
What Are Its Main Objectives?
The main objective of a video marketing campaign is to sell or present a product or service to the end consumer. In other words, this type of content is meant to help consumers who come to your channel understand your added value and feel confident enough to make the purchase. 
It is a very effective strategy to generate traffic and recognition. Video marketing attracts different types of audiences to your business, resulting in rapid sales growth. The other main purpose of these videos is to inform or entertain the audience about related topics, instead of directly dealing with products and services. In this approach, audiovisual material is the key element that accompanies texts and other formats.
This is why it is essential to have a good definition of the target audience, that the SEO video is appropriate, to have a good distribution of the videos on all the available platforms, in addition to posting frequently.
In summary, the goals of video marketing boil down to: 
Promote your business or your range of products and services;

Present the brand;

Provide relevant information;

Generate engagement and interaction;

Convince and convert prospects.
Types of Video Marketing
To be successful with your video campaigns, it is essential that they be an integral part of your business' marketing planning. This is how you will be fully aware of the role played by audiovisual production. There are many types of video productions and marketing can make the most of them on YouTube as well as Facebook or Instagram. Among others, we can mention:
The Video Tutorial: This is a tutorial in which you explain how to use a product or service or even give some tips for using a new product;
The video presentation: On the Internet, it is not possible for the consumer to have physical contact with what you are offering. Therefore, the video presentation is an excellent way to show in detail a product, how it works and what are its advantages;
The webinar: This concept is great for increasing audience engagement, delivering valuable content, making a good offer, or launching a product. Webinars can be recorded or conducted live. The difference is that they are produced like a television program, with dates and times of broadcast, with the difference that it is also possible to be able to interact during the presentation with the community;
Corporate video: This is a style of video particularly popular with businesses. Its function is to promote the brand and strengthen its positioning and values.

 

Video testimonial: Are you looking for the right argument to convince a prospect that the solution you are proposing really works? Nothing better than letting another consumer express themselves who has already had doubts and who can share their experience in video testimony. This style of video is very effective;
Interview video: This type of video involves inviting an authority on a subject or a star adored by your target audience, to strengthen arguments and convey authority and confidence;
The video with questions and answers: It is very common in companies to frequently receive a certain number of doubts and misunderstandings from consumers. Nothing better than editing a video to resolve objections and other recurring issues.
Why Invest in Video Marketing?
Every day, millions of people watch at least one video on the internet. And for companies, it is a precious opportunity to position themselves in an extremely dynamic market. Here are some great reasons to invest in video marketing.
1- Increase Your Conversions and Sales
Adding video to a landing page or a sales page can increase your conversions by up to 80%. The WorldStream revealed in 2018 that businesses that use video marketing generate 49% more revenue than those that don't.
This all makes a lot of sense because most of the information transmitted to our brain is visual. It is the meaning that usually wins. While a good photo improves engagement, moving images increases it even more significantly.
2- Generate Greater Engagement With the Public
Digital engagement is very different from what can be found in traditional marketing. Thus, you can deliver your messages according to the segment, targeting your communication to a particular audience. Indeed, with audiovisual production, in addition to increasing the chances of sharing and giving answers, you get closer to your audience. 
But to reach there, you have to succeed in: 
Convey more emotion;

Teach something valuable to the public;

Present a concept or the positioning of the company;

Use accessible tone and expressions;

Take care of your posture and body expression;

Make sure you compose the scene and choose appropriate background music.
3- Optimise the Positioning of the Brand
Being able to stand out in search engines, like Google, is an effective strategy for your business to gain visibility and better results. Moreover, it is one of the main sources of organic attraction, among the new avenues that are based on the Internet. And that's exactly why website optimisation is essential for brands, whatever their business.
Video marketing is important for SEO for your business mainly for 3 reasons:
Provide relevant content;

Increase the time spent by the user on your pages;

Stimulate interaction with the public and comments.
About the Author
Mukul Mahajan, is one of the Directors and founder of Tetra Information Services Pvt Ltd. Company is focused on providing Cost-effective solutions to Corporates using Open source technologies.