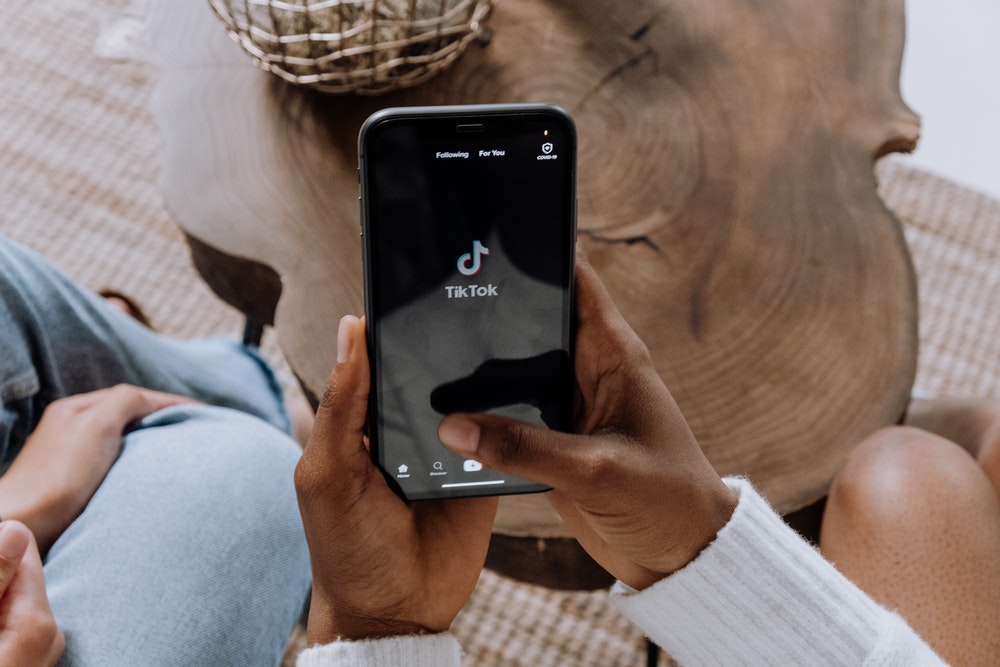 It's one of the world's most popular social media apps but the name still provokes confusion in parents everywhere. What is TikTok? Why does my child spend hours upon hours a day scrolling and laughing at their phone? Should I be concerned?
Parents naturally want to protect their child's privacy on social media however the vast number of platforms that are out there can make this an overwhelming task. Fear not! Continue reading to discover everything you need to know about TikTok and how to ensure your child is staying safe online.
What is TikTok?
TikTok is a video-sharing platform. It is available on both the iOS and Android systems and allows users to shoot, edit and share short videos (think 15 seconds or less) with their followers. These videos are usually funny, contain singing, dancing and lip synching, and often reference on-going viral trends.
The Chinese-owned app was launched in 2014 and was originally known as Musical.ly, before being rebranded in 2018. In their own words, Tiktok's 'mission is to inspire creativity and bring joy' and the app has now been downloaded in 155 countries across the world. You may remember that President Donald Trump tried to have the platform banned in 2020, claiming that it could be used for spreading disinformation and fake news at the benefit of China.
As of 2020, Dataportal reported TikTok as having over 689 million active users worldwide. 41 percent of those are between the ages of 16 and 24, which is the exact target market of the platform.
Is TikTok appropriate for children?
Yes and no. TikTok requires users to be at least 13 years of age to sign up for an account however as with all social media apps, there are ways around this — for example, by simply entering a false birth date.
It can be difficult to monitor the kinds of content that your child comes into contact with while accessing the app. Whilst TikTok is largely good fun, users can post videos of themselves singing and dancing to songs that could be considered to be inappropriate for younger viewers.
As with all social media platforms, TikTok thrives off interactivity and communication. Without the right security settings, your child could easily be contacted by strangers and those with predatory intentions.
In 2019, the U.S government conducted an investigation into the app's handling of data and fined TikTok $5.7 million for violating the Children's Online Privacy Protection Act. Under this act, companies are required to obtain parental consent when collecting data on children under the age of 13 — TikTok failed to do so. Since then, TikTok has taken significant steps to protect privacy online and improve security however parents are right to be concerned about where their child's data is going.
Finally, many mental health experts have raised concerns regarding the pressures that young users may be under to 'go viral'. The most famous TikTok artist is a 16-year-old American — Charlie D'Amelio — who has amassed over 100 million followers and a whole host of sponsorship deals to go alongside this substantial audience. Children and teenagers may try to mimic D'Amelio's success and falling short can provoke feelings of anxiety and isolation.
Protecting your child online
TikTok can be great fun and inspire all kinds of creativity in your child. Armed with knowledge and the right security settings, your kids can capture, create and share content online without risk.
Protect your personal information
Your first security decision is whether to make your account private or public. If your child is between the ages of 13–15, the account will be private by default. To check this, follow these steps:
Go to Me
Tap … in the top right hand corner
Go to Privacy
Turn Private account on or off.
TikTok advises that even with a private account, profile information including your profile photo, username and bio will be visible to all users. You should not include any personal information in your profile.
TikTok also offers a restricted mode, which limits the appearance of inappropriate content. This should be turned on for all children; to do so, follow these steps:
Go to Me
Tap … in the top right hand corner
Go to Digital Wellbeing – Restricted mode
Follow the steps in the app to turn on restricted mode.
Report abuse
As with all social media apps, TikTok has a range of options for reporting abusive content and behaviour.
If you wish to report a specific user:
Go to the user's profile
Tap …
Select Report and follow the instructions provided.
If you wish to report content that violates TikTok's Community Guidelines:
Go to the video
Tap Share
Select Report and follow the instructions provided.
If you wish to report a direct message:
Go to the direct message
Tap … to open your settings
Select Report and follow the instructions provided.
TikTok resources
TikTok has put together a range of resources designed to assist parents and users navigate the app safely. It is recommended that all account holders take the time to review these documents so that they are aware of their rights and responsibilities.
Social media is a tricky space for parents to navigate, particularly as their children start to hit the teenage years. With the right knowledge and open communication, your child can enjoy the online world whilst protecting their privacy on social media.
About the Author
Bridget is a writer and editor, currently living in Melbourne. She is a copywriter for Newpath Web and loves working with words of all shapes and sizes. When not playing around with punctuation and grammar, she enjoys travelling and curating her Spotify playlists.