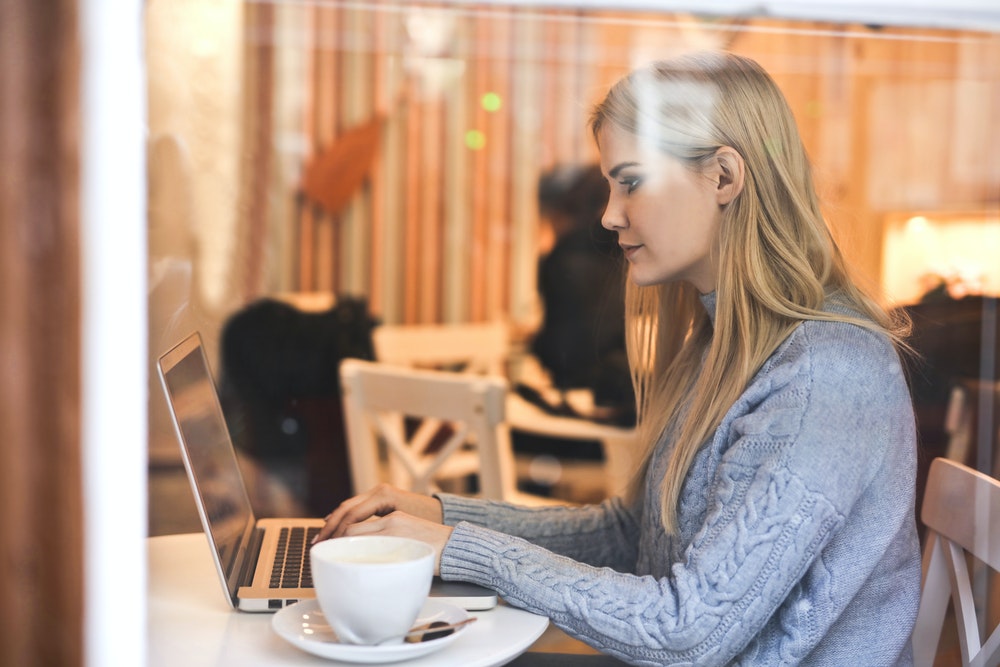 When you create a blog, I guess the conversion rate of the blog is often the last thing on your mind. I am crazy about conversions and in this post I'm going to tell you how to optimise your blog conversion rates.
A blog might generate a few hundred visitors a month or several thousand visitors a given month. What matters is how successful you are converting that traffic into leads, trial signups and also customers.
If you optimise your blog for conversions that's going to be easy. Optimisations are done one time and then you can stop worrying about them. You can then get back to creating amazing content. More conversions means more money for you.
Landing pages need to target people at each stage of their journey and need to be fully optimised too.
This takes work but it also means that you're going to have a blog that doesn't publish ceaselessly and drives next to zero conversions.
Conversion Rate Optimisation Opportunities on Your Blog
The biggest impact is in optimising blog posts that are high traffic but perform poorly. Changes in conversion rate matter because the reach you get with each post is higher and its easier to get a lift from these blog posts.
Use these variables when setting up a priority list of blog posts.
If you go and look at blog posts that perform poorly you're going to find at least a few dozen that get around 10 visitors a month. That's not going to move the needle for your business.
Find high-traffic but low performing posts. Depending on how you approach the problem you can take care of this in two ways.
Study the bounce rate.
Study the conversion rate.
Even with setting up the bounce rate correctly you may not find the best metrics to track. A high bounce rate isn't necessarily a bad thing.
Page on time is another good thing to focus on. However these engagement metrics may not always tie back to the core business metric which is often conversion rate.
Find this by going to Google Analytics and go to behaviour, site content and then landing pages.
Click on the comparison icon on the right side. This will let you compare different metrics to average on the site.
From that point choose bounce rate as the metric.
Now you have access to a Google Analytics report where you can see some good insights on posts driving high traffic but also with high bounce rates as well.
The pages are good candidates for you to improve.
Bounce rate as a metric isn't the best way to measure how good a post is performing. Instead try and choose the conversion rate. You can switch that up on the right column and set the metric to conversion rate to arrive at a similar report.
What to do next?
The next order of business after identifying low converting posts is to do these two things right:
First is to improve the conversion path
And the next is to improve the content.
This requires a rigorous study of conversion optimization that you're going to apply to the site. In the first instance to improve the path you need CRO research and experimentation.
Improving the Conversion Path
The core idea here is to improve the path the users take to get to conversion. This includes when the offer is fired, and to who and where on the site. And how immersive or easy the sign up process is.
As you can see there are more than a couple variables to think about for this.
You can go through several conversion research methods that include
Heuristic analysis
Technical analysis
Qualitative survey
User testing
Mouse tracking and heatmap analysis
These steps are all important. It requires user-testing and analysis along with heat maps and session plays to understand what you can improve.
Think of all the different things you can do to improve the on-page experience.
Where does the user start to opt in to the list, be it the popup form, the landing page or another style of popup.
Can you collect leads with a chat widget.
How to optimise the form
Is your CRM optimised to send emails at the right time?
How many form fields are present
How to make the form field interactive
How to use progressive profiling
Improving the Content Offer
To improve the content there are some ethical cheap ways to try.
For instance if you have a post on generators you can offer a buyer's guide for free that helps visitors. Hire a freelancer to make that happen.
There are plenty of approaches to tweak the content offer to make it more attractive to the eye,
One way to do this is by learning about what works without creating more content. Tailor the copy to each blog post by creating a content upgrade or personalise the copy and keep the same offer throughout
So these are the steps to improve your blog conversions. What do you think?
About the Author
George is a blogger and writer at Manswellness. He has over 9 years of experience creating content online for different industries.