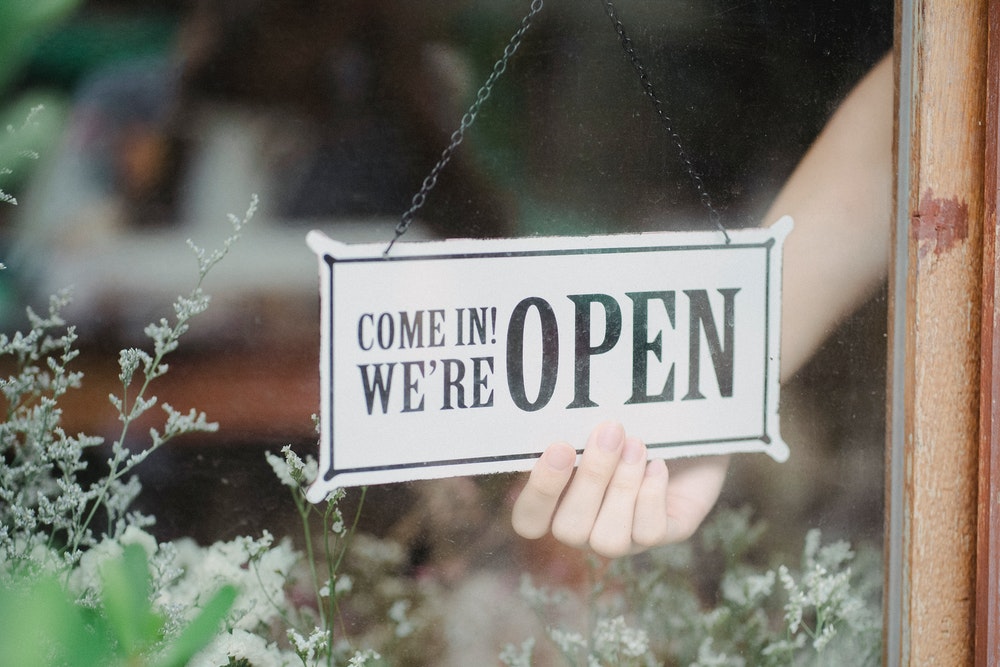 Enhance your retail store by trading your time and effort during these free marketing tools. Certain shops may be harder than the others to create-up and keep. It may seem necessary and useful to employ an expert to deal with ways to market your retail store.
Today, we will be covering six fantastic yet also free (my favourite price!) places to market your retail store. They are;
Instagram
Google My Business
Apple Maps
Yelp
Facebook
Bing
Now let's deep dive into each of these places, and explore your marketing and promotion options further.
Instagram
In 2021, having an Instagram account to market your retail store is pretty much mandatory. Instagram is a visual social platform, where people share photos and videos with an audience of over 1.074 billion Instagram users. The most popular feature of the platform is the filters which are photo and video filters that give users the option to add a special effect to their images and videos.
Using effective Instagram marketing techniques, means you can really boost awareness of your retail store. Every retailer has their own unique challenges with Instagram, but listening to expert advice can make all the difference to your online reach and overall brand.
Think about what type of images you want to show of your products and yourself. You want to make sure that you have enough variety for your followers to get a feel for your store. Ideally, you will want at least 30 photos and videos. You can add up to 1,200 characters in a post, depending on your post. You will want to keep your images and videos attractive and stylised.
After you choose your images, you will want to think about what kinds of products to show off. You can show anything from how to make jewellery, to products for sale, to how to wear your jewellery, to interesting things around you. A great example of what can be done is what Perth women's retailer, Hunter Store, is doing on Instagram.
Women's shoes and fashion boutique, Hunter Store
In today's world, it's not uncommon for retailers to run campaigns via the likes of Instagram. This platform is increasingly becoming a leading marketing medium in our society, and there are many benefits for retailers and brands to take advantage of the power of Instagram marketing. Look to some of the big retail brands for inspiration and best methods on how to build a successful instagram marketing strategy.
One of the biggest mistakes many retailers make is not spending time on the names of their products. Many people look up their own product's names to see if it's similar to another product they already own or have seen somewhere else.
Having a brand presence on Instagram is very important, as it allows potential customers to get to know your brand, before venturing into your shop. Incorporating Instagram marketing strategies will help build brand awareness and exposure for your retail business. Not only this, but you will attract new customers to your store.
We all love to follow great business accounts on Instagram. But what we often overlook is to use their hashtags properly. For example, using hashtags like #retail and #retailtherapy These are great hashtags for retailers to use. However, do not just use random hashtags.
Instead, use a mix of different categories. Here are a few common hashtags to use on Instagram: retail, foodservice, home décor, fashion, grocery, shoes, health & beauty.
Establish a consistent branding campaign that incorporates your store's name, location and theme. Create engaging display content that will lead to a click through rate that is not only high but also engaging for your followers. Promote your page with a Featured Image Choose a piece of content that will appear when the user views your store's page.
Google My Business
Google My Business is another fantastic way to market your retail store. It's an entirely free service, which lists relevant details about your shop and enables potential clients to locate it by searching on Google or via Google Maps. Information includes your retail store description, address, phone number, opening hours, your website address and more.
Once you have signed up to Google My Business, you can log in any time and update any of these related fields as well. Google will remind you before common public holiday periods, to check your hours at least.
Google My Business page for Macchiato Woodfire Pizza
Google My Business is flexible, however does need a retail store phone # for verification reasons before approving your listing. Retail store owners can promote their shops by regularly posting beautiful pictures of their products or shop, videos, important updates as well as sales or special events.
Customers can also contribute to you by adding their experiences as business reviews.
Google provides regular email reports that show details about the number of times your listing was seen, the number of customers clicked on in your website, asked for more details, or requested driving directions.
It shows top searches, which ultimately brought for your page, places where driving directions demands came from, while offering tips about how to enhance your listing.
Apple Maps
Another fantastic place to market your retail store is on maps. Apple maps, that is. There's a mobile application for this, too. Apple Maps is a fantastic way to get in front of your ideal customers.
It is free to sign up to Apple Maps Connect and get a business listing on their platform. There are eight reasonably easy steps to take for this to happen.
You will need to sign up for an Apple ID (which is free as well) or if you already have one, then sign in with your Apple ID and password.
2. Visit the 'Add Business' page
Once you sign in, APple Maps Connect will forward you to this screen. At this stage, you need to choose between 'I am authorized by the business owner' or 'I am the business owner'.
3. Now enter your business basics
Now use the add business form to enter your legal business name, your physical business address and primary phone number.
4. Verify your phone number
When you've completed the basics, you will then be prompted to allow Apple to call the number you have supplied. The automated call will give you a PIN for verification purposes.
5. Confirm your shop location
There are three categories to choose from, each with several business types within, from "Accountants" to "Video/Film Production" and just about every business category imaginable. If you are unable to find a business category that suits, you can also suggest a new one.
6. Confirm your usual business hours
You now need to enter your open and closing hours for each day of the week into their form. If you have a business which is open 24 hours a day, there's even checkboxes for that.
7. Add final business details
Now you can add your social media accounts, website address and other small details to flesh out your listing further. It is very advantageous to complete all the possible fields in this additional details section.
8. Do a final check then submit
Go through everything you have entered again, looking out for any typos, wrong numbers, etc. Once you have confirmed everything looks correct, then you're done. New listings should appear within Apple's Maps app within 7-10 days, at most.
Apple Maps listing for Dallimore's Homewares
One of my favourite elements with Apple Maps is by clicking on your business, I can then get Siri to direct me straight to your retail store.
This directions feature saving users valuable time and avoiding them getting distracted or lost.
YouTube
Video hosting platform YouTube, is a fantastic free and innovative way to market your retail store. You can create a channel and use it to attract a loyal following of customers and viewers.
Other potential customers will discover and follow you, too, as a result, your audience will continue to grow over time. Don't just throw any videos on there though; the answer is quality, not quantity. Create a genuine and informative profile for your brand first, and upload great photos and appealing background images.
YouTube channel for BeardBrand
Stuck for ideas on what to post? I can think of at least six different types of video you could do;
Product Spotlights
How-Tos
Meet the Team
Frequently Asked Questions
Customer testimonials
Products in Action
Make sure you flesh out all the fields that you can, including other social media accounts, business address, website address and more.
When it comes to video production, YouTube audiences are pretty forgiving. You only need a smartphone and some creative flair to get started. Video software like iMovie on the Mac makes the job of editing videos so much easier as well.
Yelp
Popular business directories like Yelp are definitely a great source of possible customers and sales leads. Yelp is all about connecting retailers and hospitality to their customers, and it is searchable by specific city. There's even a mobile Yelp application for this, too.
Yelp commonly pre-lists businesses whose data are collected by third party data companies.  Which means your company may already participate in Yelp without you being aware.
Yelp listing for The Book Grocer
A totally free Yelp listing includes your company address, phone number and contact details. Capabilities include payment recognized, product and/or service cost ranges, parking information, and whether your shop is wheelchair-accessible.
Photos can also be uploaded and submitted to boost your company listing. Customers can search by keyword, category, city, or neighbourhood. From the retail store listing, customers can search nearby companies, sales, offers, and reviews.
The website enables individuals to communicate openly, independently, by delivering messages, by writing or reacting to some review. directories is really a helpful tool for retail store proprietors and ideal for getting together with current and potential clients.
Facebook
Social media giant, Facebook, brings free marketing options to retail store owners. Lots of people think Facebook is simply a spot for just connecting with old friends, however it's a lot more, and extremely useful for marketers and business owners.
Make use of this popular method to communicate with people, such as promoting new products or services that you have started to offer, use Facebook Messenger as an extension of customer support, to bolster existing associations, and make brand new ones.
Start by creating a business Facebook page for your retail store, and start posting interesting content to attract an audience of engaged followers and new customers (note: use an automation tool like Missinglettr to schedule most of it in advance. Efficiency in handling social media is crucial).
Your page can show information regarding your retail store, for example address, contact details, opening hours, latest specials, and much more.
Facebook page of James Lane
Facebook is also extremely popular on mobile devices, with the Facebook app at the top of most app stores. You can continue to engage customers by posting images and videos of your products, staff, specials, coupon codes and even customer photos. Make sure you are reasonably fast at always responding to comments and messages, no matter if they are positive or negative.
Tabs on top of your page are easy to customize for just about any improvements your company might want to highlight, like approaching occasions. retail store pages give customers an individual experience, which might cause them to suggest you to definitely others, check-your website, or go to your location.
When Facebook users like your page or status, it is shown to their friends as well, thereby creating a viral network effect, which means that brand recognition and your store credibility will increase over time.
There is also a reviews tab, which means you can encourage your customers to leave favourable reviews of your retail store for other potential customers to read. This is called social proof and is very effective in encouraging new customers.
However, there are some other conventional methods to market your retail stores offline, distributing flyers in neighboring areas could be a proven way to get more footfall. Make sure your flyer design has the reason to lure your customers to visit the store.
Bing
Another site where retail store proprietors can list their shops free of charge is Microsoft's search engine, Bing.
Just like their larger competitor, Google, Bing also offers Bing Maps and a local listing option for retail store owners to get promoted on their search engine and maps products.
Your Bing Places listing can include information, such as your retail store name, physical address, phone number, opening hours, website address and more,
Bing Maps listing for Duthy Street Art Supplies
Retail businesses that have multiple locations can also add multiple entries, so each location can be found as their own listing.
Also incorporated are other groups of information, such as your payment methods, product and service categories and more. Bing allows for customer and public reviews, as well as simple ratings, using a stars system.
In Summary
The above six free and fantastic places are perfect for you to market your retail store, with absolutely zero cost and all benefits. The six places again, are;
Instagram
Google My Business
Apple Maps
Yelp
Facebook
Bing
Now go off and learn about each platform, determine how best to start your business presence on them, and then roll up your sleeves and get to work. I hope you find some value in the above tips, and that you use these techniques to create more success in your retail store. All the best!