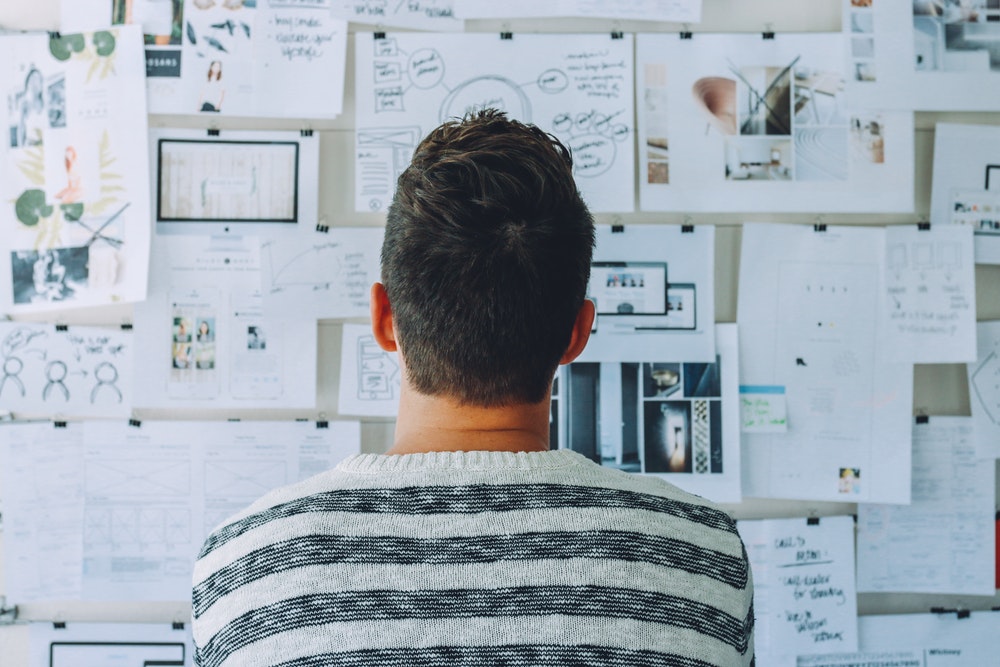 For those of you ready to start a business online, one approach you might want to consider is to become a niche marketer.
In plain terms, a niche marketer builds a website to market a topic or product for which he/she knows a lot about. As important as it is for you to know a lot about the niche you plan to market it is equally important that this niche have an actual market (people purchasing products/services in this niche).
Once you've confirmed your love for the niche and the market's love for the topic and products/services in it, you then create a website that explores, celebrates and promotes everything about this topic. By writing blog posts, researching interesting angles and featuring the best and the brightest nuggets of information and products about this topic you become a niche marketer.
Creating niche websites
A niche marketer earns an income as a result of the sales they make on products/services they sell from their website. When visitors come to your website they know they are going to get information about the "niche" topic on which you've established yourself as an expert and they should pay a competitive price because of your success at promoting your expertise and the quality products/services that you represent.
But there is still another business model that adds or really broadens the scope of this business and that's the "super" affiliate marketing model. While some people consider niche marketing and affiliate marketing to be interchangeable terms, I like to differentiate because there are different skills/interests at play.
I think of a niche marketer as someone who loves a particular topic and becomes the world expert on it. I think of an affiliate marketer as a business owner who likes to source a variety of quality products and services and has the ability and desire to build a business using systems that enable him/her to manage this kind of variety at a profit.
People who succeed at selling different products and services in this way are often called "Super Affiliates" and many generate multiple six-figure incomes with this approach. In fact the "super" qualifier doesn't really apply unless you do become a top seller as an affiliate marketer.
While this whole article is about "affiliate" marketing, let's take a moment to really examine the difference between selling products/services you produce/deliver and selling other people's products/services by creating niche websites.
This difference is in fact, that's what makes being a "marketer" versus a "producer" so interesting to so many people. There's no inventory to manage or ship because you're marketing and selling other companies' products/services for a commission – and the whole process is automated online.
An Example
One of the small business owners who has achieved great success in creating niche websites as a "Super" Affiliate is Lynn Terry of ClickNewz.com. Almost 14 years ago Lynn took her brick and mortar web/computer services business online and became one of the best known affiliate marketers. She attributes her success to reading the popular book The Super Affiliate Handbook by Rosalind Gardner.
Lynn sells products and services in many different markets and her decisions are driven by research that confirms for her what is hot in the marketplace. I'm sure her personal preferences and experience also play a part in determining which products she promotes.
The bonus for building a business as a super affiliate, according to Lynn, is the lifestyle that it affords her. She was able to run her business at home, while raising her children as a single parent. Keep that thought in mind if your decision to run an online business has a lot to do with lifestyle choices. The flexibility that comes with being an online affiliate marketer, is pretty enticing for many.
Two Styles – Your Choice
Essentially I presented here for you two choices: become an expert in your field as a niche marketer, or take a more practical approach and market and sell a number of different products/services, depending on what sells. The wonderful reality is you do have a choice.
My personal insight on the matter is that building a business around a niche site is a wonderful way to immerse yourself in an industry or topic that you enjoy, while earning and building a profitable income.
On the other hand, if you're organised and enjoy working with systems you could manage a number of niche websites as a Super Affiliate and potentially earn the same if not more as an expert in one niche topic.
If you're ready to start your niche/affiliate marketing website now however not sure how or not interested in hiring someone to do it for you, I highly recommend looking at the many how to videos on YouTube.