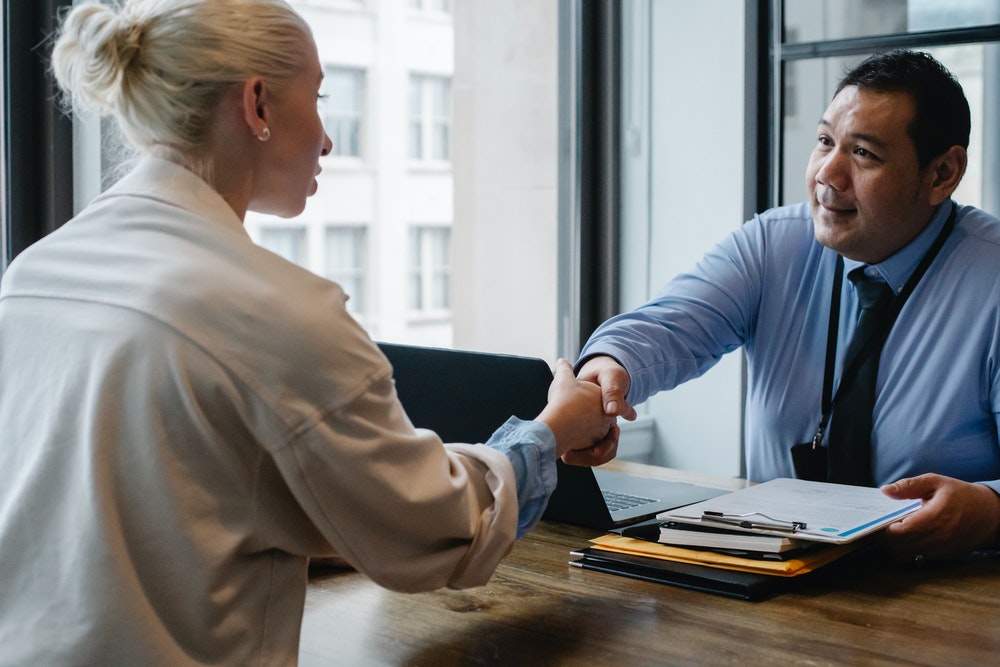 Career changes are risky gambles that aren't for the faint-hearted, but they can bring incredible rewards when done right. This article will show you how to create a career change resume from the bottom up should you pursue a professional shift.
A career change means that your resume needs a huge update. Since you're shifting to a new path, you'll need to take a good look at your CV and make some modifications. Some things may need to be revised or taken out altogether. If you're unsure of how to begin, rest assured that this guide will help you.
This article will teach you how to do just that from start to finish. Once you're all done, you can be confident that your resume will land you new opportunities in a brand-new field.
Narrow down your transferable skills
Let's begin with the obvious: your new industry will be different from the field you're used to working in. While you may have to put some of your acquired skills to rest, you can preserve a few of them for your new professional venture.
Start by browsing through job descriptions and industry updates to gain insight into what employers are looking for. Print a copy of your current resume and compile all your acquired skills into one list. From that list, pick out the relevant ones that you can use in your new industry. From there, you can now look for career/job matches.
Create a resume objective
Resume objectives should indicate the type of job you're looking for. While it should revolve around you, don't forget its purpose: convince hiring managers you're a worthy candidate.
When writing a resume objective, don't forget to include how your previous experience gave you the skills you need for your new industry and job. By connecting the dots, you're saving hiring managers the time of inquiring after gaps in your resume.
Choose the best resume format
Since you're changing careers, your current resume format may not be up to the job—especially if all the emphasis is on the career you used to have.
A combination format is a recommended choice for career shifters. It brings the best of the chronological and functional formats together, allowing your transferable skills to shine while keeping you honest about your lack of experience in your new field. A combination format resume should ideally have these components in this order:
Do not leave this section blank. These details allow hiring managers and recruiters to get in touch with you. Make sure to include your full name, contact number, complete address/location, email address, and title.
We've already talked about how important your resume objective is, so here's one more pro-tip: place it at the top of your resume for instant access.
Your objective is just an introduction. The summary of skills is a major section that demands hiring managers' and recruiters' full attention. List your hard (technical/work-specific) and soft skills (interpersonal and individual) to cover all your bases.
Certifications (if any are applicable)
Give your credibility and extra boost by enumerating relevant certifications. While you may not have the experience to back you up, hiring managers and potential employers will see how dedicated you are to your targeted position through this inclusion.
While this segment isn't the be-all and end-all of your resume, you still shouldn't skip this. List your work experience in a way that highlights your transferable skills. This way, recruiters will believe that you're qualified for the job, regardless of your past experiences.
This last section is a straightforward one. All you have to do is list your latest attainment and include relevant details, such as the degree name, institution, number of years attended, and address.
If your degree or educational attainment isn't related to your targeted job, don't worry too much about it. You still have a fair shot at the position since all the focus is on your transferable skills.
Craft a cover letter
If you think you're finished with your new resume, don't send it to the nearest recruiter just yet—you still have a cover letter to write.
A career change cover letter is different from the typical ones that you're used to writing. When crafting one, make sure to explain your motives behind your career shift. Convince hiring managers that the skills you currently have are an excellent fit for your targeted job.
Do not include irrelevant information
There's only so much you can include in a resume's space. You don't have to describe every section extensively. Instead of cramming every little detail, just list down relevant information. This way, hiring managers and recruiters won't have a hard time evaluating you while weighing their options.
Avoid using industry jargon
Entering a new industry means that you'll encounter new additions to your professional vocabulary. While jargons may make you sound professional, it can confuse (or worse, scare off) recruiters and hiring managers. Avoid misunderstandings and misinterpretations by explaining details in understandable language.
Choose fonts wisely
What good is a resume if it isn't readable? Your resume should be 100% clear for relevant parties to read. Otherwise, you'll just be wasting your time and theirs by passing an illegible document. Recommended resume font choices are Times New Roman, Arial, and Helvetica.
Use bullet points
Even hiring managers and recruiters can get overwhelmed by walls of text. Consider using bullet points to explain some sections, especially if you're referring to specific things. A simple addition like this makes your resume more readable to any eye.
Career changes are daunting, especially for risk-averse individuals. But if you're 100% sure of your decision, you have to prepare yourself by getting your new and updated resume ready. It will take time and effort, but the results will be worth it. Don't leave out all the components and tips mentioned above to create the best document for you.
About the author
Moira Perez is a writer, traveler, and content specialist in ResumeGuy. She's passionate about marketing and public relations and can be reached on LinkedIn!